Hi there, and welcome to Earth, Food, and Fire.
My name is Markus Mueller, and I am a Red Seal Certified Chef living in Charlottetown, Prince Edward Island, Canada.
My Background in Cooking
After completing my Diploma in the Culinary Arts at the Nova Scotia Community College in 2010, I went on to work in various fine dining establishments on the East Coast of Canada.
I worked my way up the ranks, starting first as a breakfast and banquet cook, then working as a line cook, and finally as sous-chef at The Dundee Arms Inn in Charlottetown.
Throughout that time, I also had the good fortune to be able to complete a three month apprenticeship in Switzerland at the Hotel L'Auberge.
Starting Something New...
Upon my return to Canada, I decided I wanted a break from the long hours, and mentally and physically draining work of the food industry. But what to do? I still loved cooking and to pass on everyday cooking skills and encourage others to eat real, from scratch foods at home every day.
I started Earth, Food, and Fire because I love food, I love the great outdoors, and I love educating other people about food.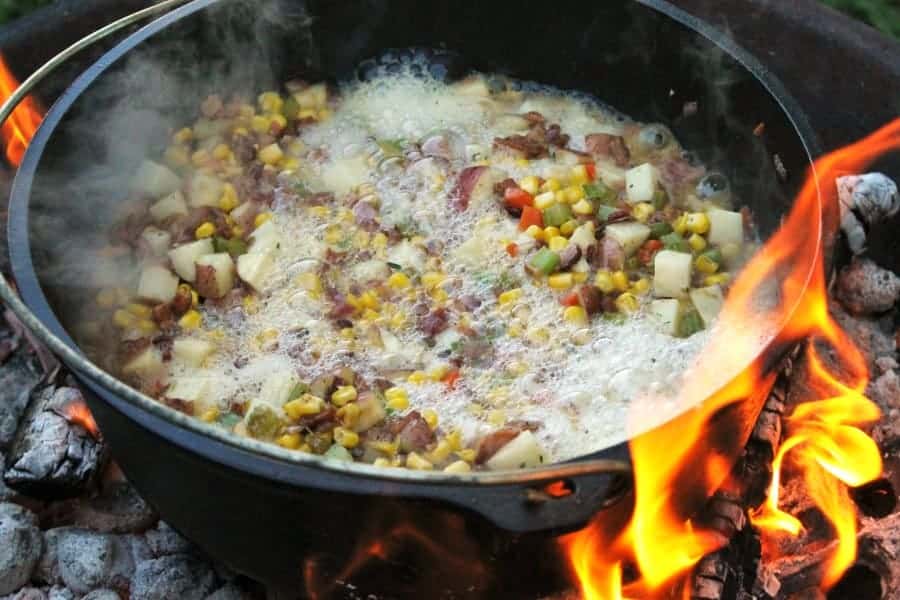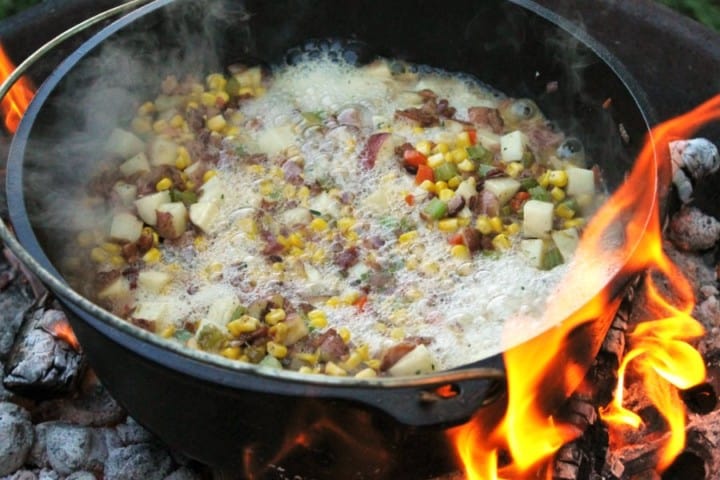 Whether it's how to cook specific food items or recipes, or teaching where our food comes from and how it can grown at home, 'food' really is a fascinating thing.
Skills that used to be passed on from parents to their children during the course of everyday life, (such as learning to cook, growing your own food, and foraging for wild edibles) used to be the norm
I want to show people that cooking delicious food from scratch doesn't need to be difficult. Regardless of if you buy your food at the farmers market, grocery store, or grow it in your own backyard, you'll find recipe's here to suit your tastes.
Work With Me
If you are located in Prince Edward Island, I recently started providing professional chef & catering services and am always open to partnering with brands.
I do all recipe and content development on Earth, Food, and Fire myself. I am open to working with companies and brands to help promote products or services that help others in their pursuit of growing their own produce, cooking real (healthy) food, and enjoy the wonders of food.
Contact Us
If you would like to contact us directly please e-mail, '[email protected]' and I will get back to you as soon as possible!
I hope you enjoy what I have to share.
Chef Markus Mueller
Please be aware that some posts or pages may contain affiliate links or ad content. Rest assured I will only recommend products or services I have used myself and believe to be of some kind of benefit or value to my readers. You can read the whole disclosure here in our Affiliate Disclosure .