Cooking Instant Pot wild rice is incredibly easy. Just add the rice and water to the pot, set the program, and away you go! A healthy and nutritious side dish, cooked without you in the kitchen!
The Instant Pot can be a true time saver in the kitchen. While I have personally found the Instant Pot to deliver similar cooking times to conventional methods once you factor in the heat-up and pressure release times, what it does do is allow an easy 'set it and forget it' style of cooking, where there is no need to hover over the stove or pots.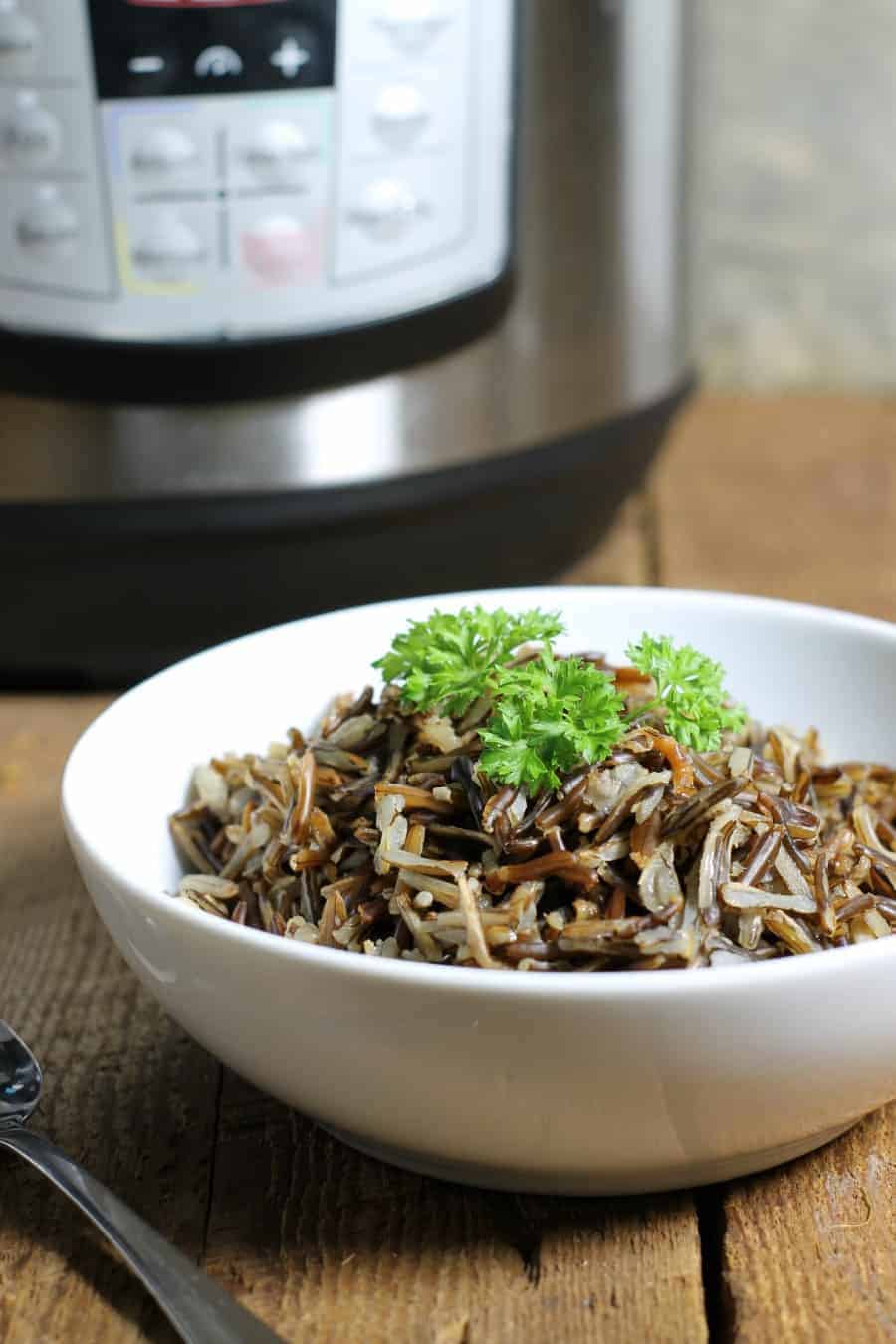 Some of the links in this post lead to affiliate sites through which Earth, Food, and Fire may earn a small commission should you make a purchase. For more info check the Affiliate Disclaimer.
Why Not Just Cook Wild Rice The Old Fashioned Way?
A true set it and forget it recipe, Instant Pot Wild rice let's you walk away to focus on cooking the main start of the meal, while your side dish happily cooks away. You could easily cook wild rice on the stove top, the old fashioned way just as you would cook basmati rice. The main difference between these two methods is the following:
Wild rice results cooked on the stove will vary, depending on how tight fitting a lid you use, the temperature you cook it at, etc.
Wild rice cooked in the Instant Pot on the other hand, offers consistent results every time.
The reason the Instant Pot delivers such consistent results is due to a few factors. There is no water loss through evaporation, and all the moisture you initially add to the pot along with the rice is actually used up. There is also a consistent heat source used each time, as the IP cooking program uses the same heat setting each and every time.
If you cook wild rice on the stove, it can be hard to have the exact same temperature setting each and every time. This means you have to check the rice periodically to make sure there is still enough moisture in the pot.
Instant Pot Wild Rice Settings
Due to the large amount of Instant Pot models available, all with different settings, you may need to refer to your user manual if the following setting doesn't work out for you. I use the Instant Pot Lux-80.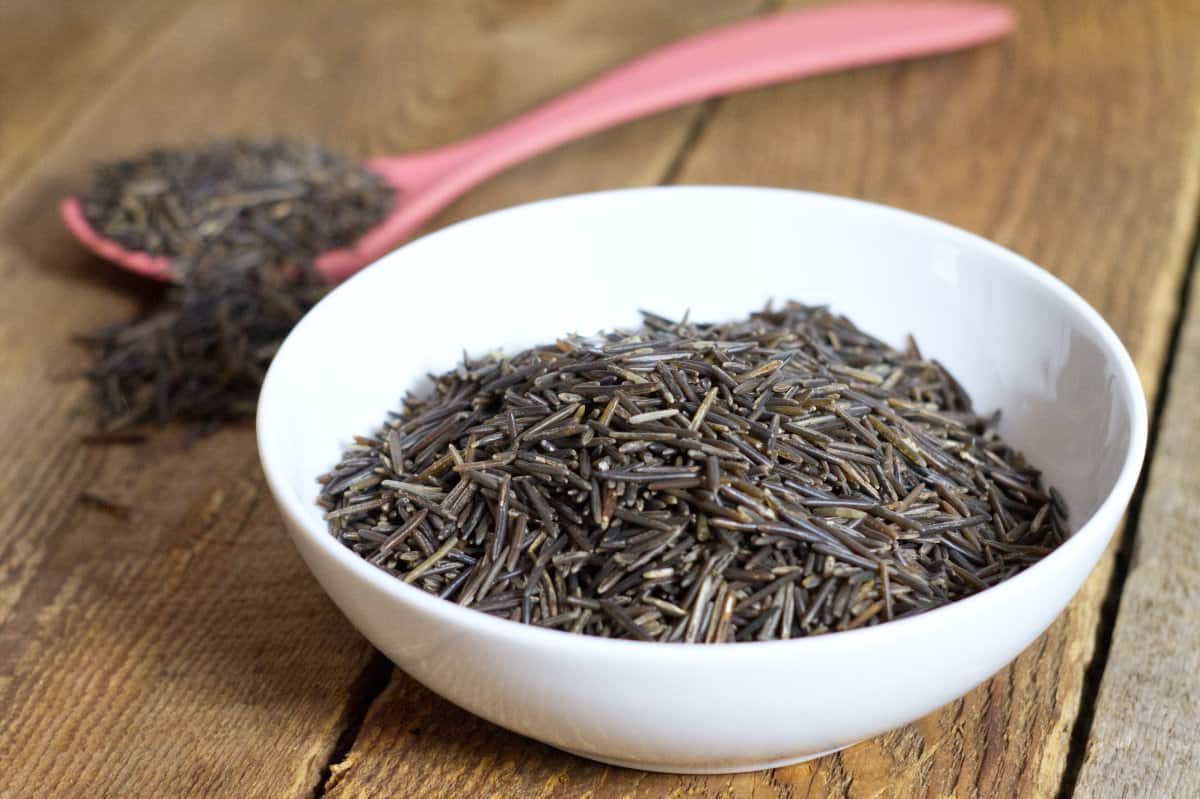 I have found the best results with cooking any type of rice in the Instant pot to be 1:1. That means if you use one cup of rice, you'll need one cup of water. Stove top recipes will call for more water as much of it evaporates over the long cooking time wild rice needs.
The IP Lux-80 which I use comes with a handy 'Multigrain' program which is ideal for cooking wild rice. The 'Rice' program cooking time is too short, and you'll end up with hard, un-cooked grains. If your Instant Pot doesn't have a 'Multigrain' program, you can also use the ' Manual' or 'Pressure Cook', and then manually set the cooking time.
Multigrain Program Settings
The Lux series of Instant Pots all come with the 'Multigrain' program with the exception of the Lux Mini. The 'Multigrain' program has three settings. Less, Normal, and More.
Less: Has a cooking time of 20 minutes and is ideal for wild rice, if you like the rice to have a bit of a bite and only be partially burst open.
Normal: Has a cooking time of 40 minutes and can also be used for wild rice. This setting results in a softer cooked end product where all the grains are fully burst open.
More: This setting includes a 45 minute warm water soaking period before cooking for 60 minutes under high pressure. This setting is less then ideal for wild rice and the end product is total mush.
Note: If your Instant Pot does not have a 'Multigrain' function you can use the 'Manual' or 'Pressure Cooking' setting to manually select 28, 30, or 32 minutes of cooking on 'normal' pressure, depending on how 'done' you like your wild rice.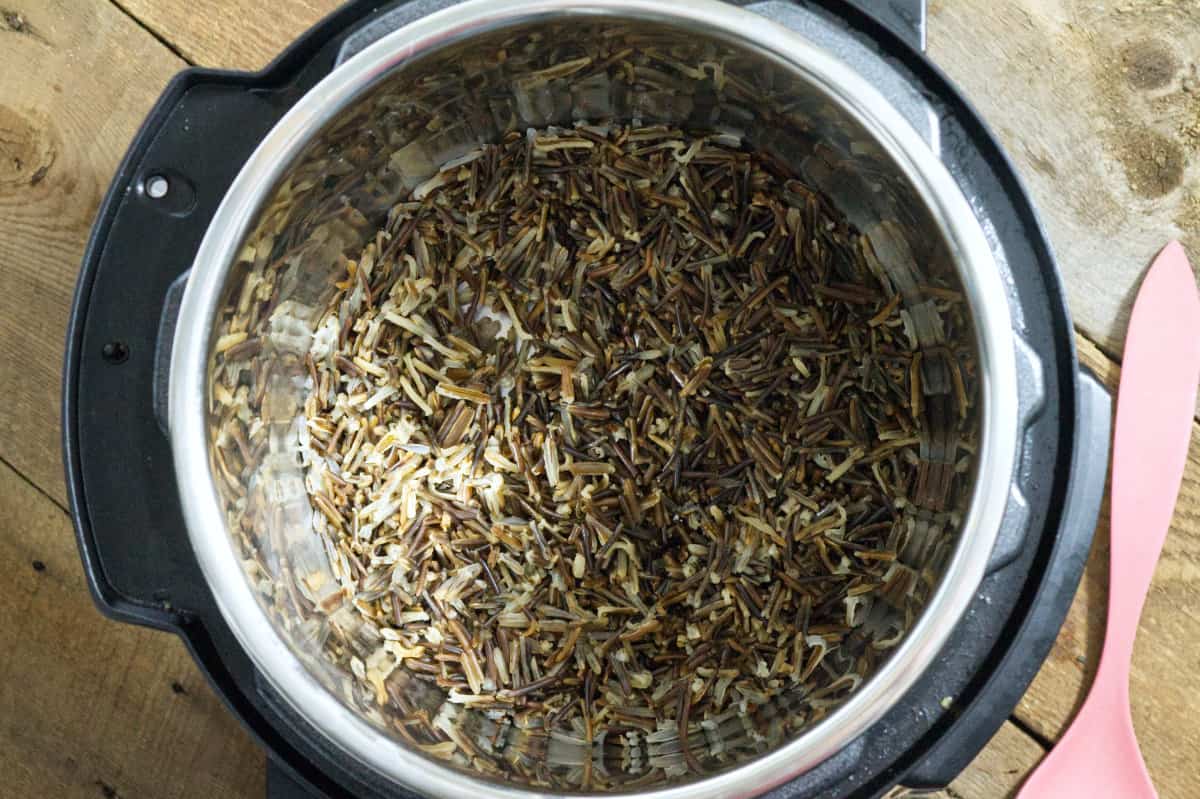 Have you cooked wild rice at home? Leave a comment and star rating below, then take a picture and tag me on Facebook & Instagram: @earthfoodandfire. For more from scratch recipes follow me on Instagram & Pinterest
Recipe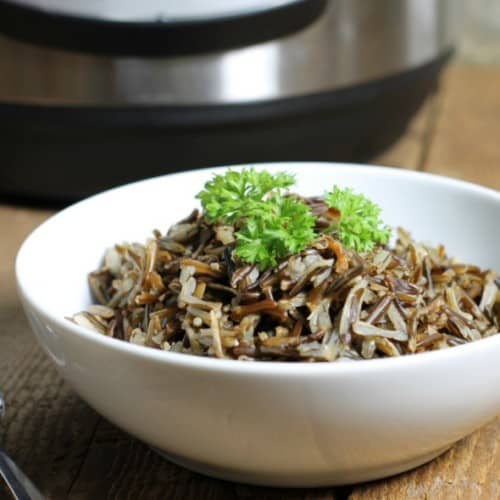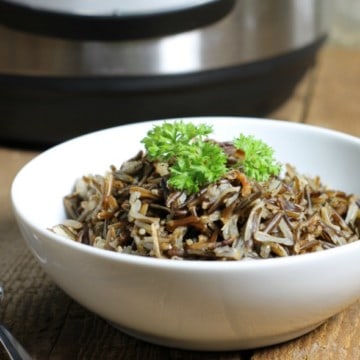 Instant Pot Wild Rice
Instant Pot wild rice is so easy to cook! Set it and forget it, for an easy and healthy side dish with no work involved!
Ingredients
1

cup

Unbroken Whole Wild Rice

1

cup

Water
Instructions
Combine the 1 cup of wild rice and 1 cup of water in the Instant Pot.

Select the Multigrain program, and adjust the program to "less" or "normal". See above blog post for the difference in cooking times.

Place the lid on the Instant Pot ensuring it is properly latched and the vent set to 'sealing'. Allow the Instant Pot to heat, and cook.

Once the Instant pot beeps indicating the cooking program is over, allow the pressure to release with the 'natural release method' Do not release the steam manually by turning the valve to 'venting'.

Serve the Instant Pot wild rice while hot, or cool it down and use in other recipes.
If Your Instant Pot Doesn't Have A Multigrain Setting
If your Instant Pot lacks the 'Multigrain' program, you can manually set the cooking time and pressure by using the 'Manual' or 'Pressure Cooking' setting. Select 'normal' and then adjust the time to 28, 30, or 32 minutes depending on how well done you like your rice.
Nutrition
Nutrition info is auto-generated. This information is an estimate; if you are on a special diet, please use your own calculations.