Blackened Seasoning also called blackening spice or Cajun seasoning, is a spice mixture used to traditionally season fish, shellfish, meat, and poultry. One of the first Chefs to really use and popularize blackened spice, was Paul Prudhomme from New Orleans in the 1980's. He ran multiple successful restaurants and is also credited with creating the Turduckin!
Most blackening spice blends are all variations of the same theme, using readily available spices from the pantry to create a strong, and spicy mix with a recognizable Cajun flare. Almost all blackened spice mixes include, Paprika, Garlic Powder, Onion Powder, Cayenne, Salt, Pepper, and a blend of various herbs depending on the Chef's preferences.
As I mentioned above, fish and shellfish are most often blackened, as they are quick to cook in a cast iron skillet. Blackening other meats is perfectly acceptable as well, but thicker cuts such as steak or chicken, will need to be finished in a hot oven to reach the proper internal temperature without actually burning the spice in the pan. These Blackened Shrimp Skewers are a great example of blackened shellfish and how to properly blacken fish and seafood at home with Cajun seasoning.
This post contains affiliate links for which I may be compensated if a purchase is made through the links provided. For more information please read my affiliate disclosure.
Making Your Own Blackened Seasoning
Creating your own blackened seasoning is easy to do, and in many cases cheaper then buying a store bought mix. If you cook regularly, you will most likely already have all the required ingredients on hand. I've shared my blackening spice blend I use at home below, but feel free to adjust or adapt the recipe to suit your own tastes!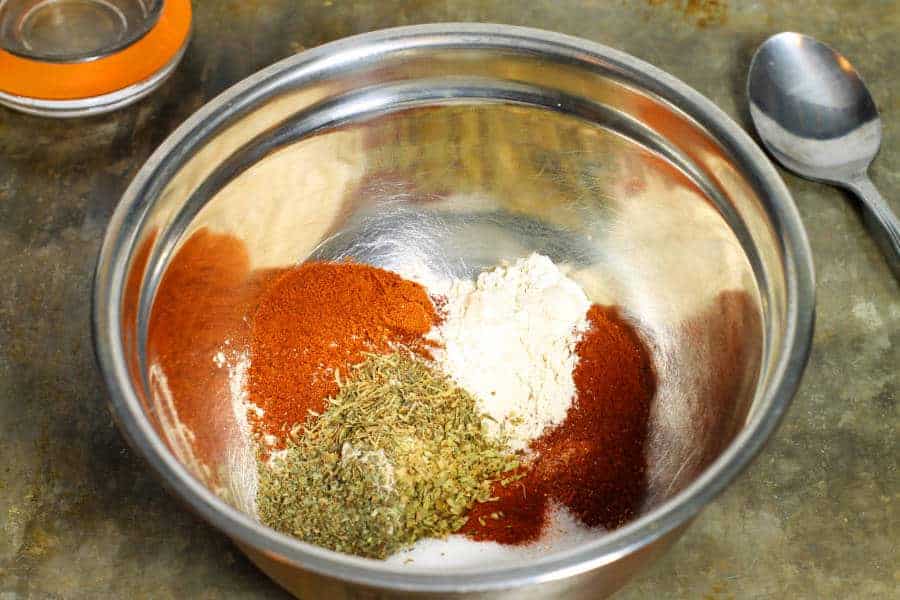 You'll need:
5 tablespoon Paprika
1 tablespoon Onion Powder
1 tablespoon Garlic Powder
4 teaspoon Sea Salt
4 teaspoon Black Pepper
1.5 teaspoon Cayenne Pepper - (reduce this amount if you prefer a milder spice, chipotle powder may also be used)
1 teaspoon Dry Thyme
1 teaspoon Dry Basil
½ teaspoon Dry Oregano
Mix all the spices together in a bowl and then store in an airtight glass jar.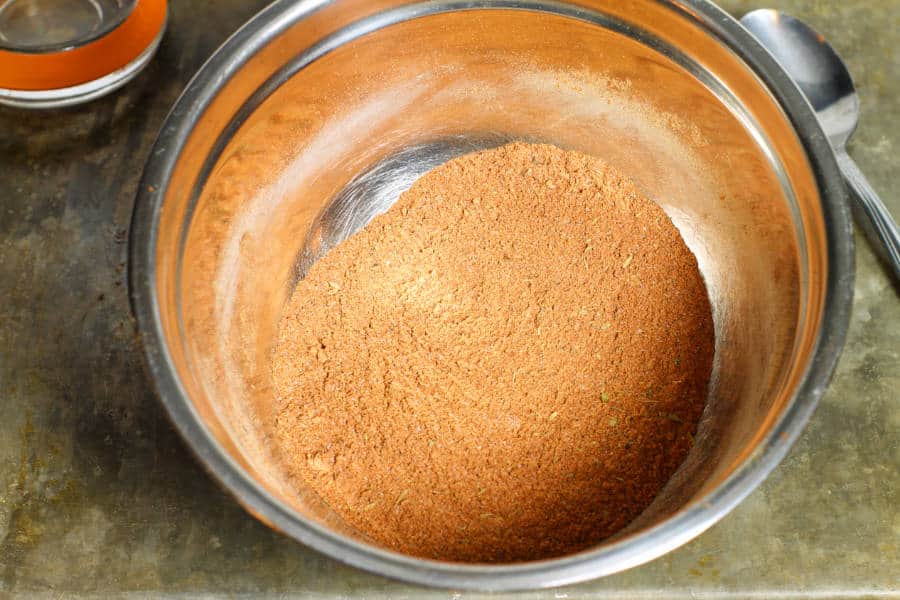 Now wasn't that easy!
Use the blackening spice to add a Cajun flair to any meats and seafood, and even roasted vegetables! To find out how to properly use and cook with blackened seasoning check out these Blackened Shrimp!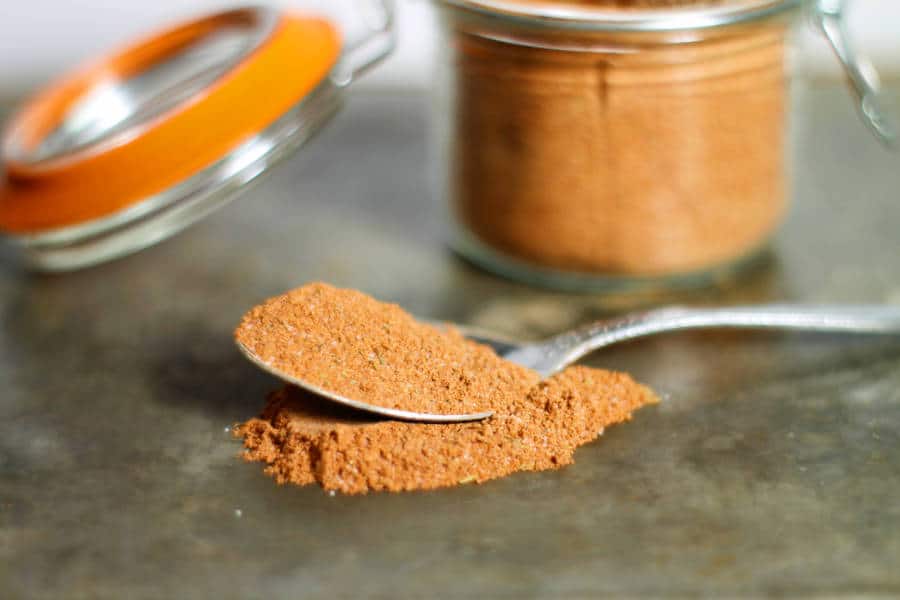 Made the recipe? Comment & Rate it below, then take a picture and tag me on Facebook & Instagram: @earthfoodandfire . For more from scratch recipes follow me on Instagram & Pinterest
Recipe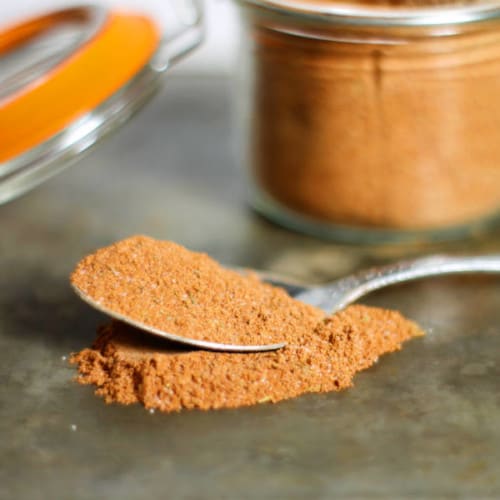 Homemade Blackened Seasoning
Make your own homemade blackening spice to add flavor to fish, shellfish, meats, and even vegetables!
Ingredients
5

tablespoon

Paprika

1

tablespoon

Onion Powder

1

tablespoon

Garlic Powder

4

teaspoon

Sea Salt

4

teaspoon

Black Pepper

1.5

teaspoon

Cayenne Pepper

1

teaspoon

Dry Thyme

1

teaspoon

Dry Basil

½

teaspoon

Dry Oregano
Instructions
Mix all the spices together in a bowl , then store in an airtight glass container.
Notes
If you prefer a milder spice mix, reduce the amount of cayenne pepper, or substitute chipotle powder.
Nutrition
Nutrition info is auto-generated. This information is an estimate; if you are on a special diet, please use your own calculations.