This past weekend my wife and I had the wonderful opportunity to attend the Island Hill Summer Barn Party for 2016! The wonderful folks at Island Hill Farm put on this kind of event twice a year. Once in the winter (called Winterlude) and once in the summer. It is a great opportunity to go out, see the farm, and sample some amazing food, prepared by Chefs Byron Sheperd and Rae Anne McCourt. This year the menu consisted of 11 courses, all of which looked and more importantly tasted fantastic!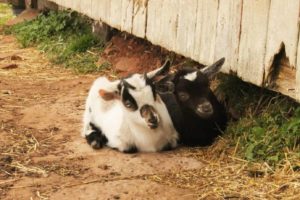 What is Island Hill Farm you might ask? Island Hill Farm is a dairy goat farm located in Hampshire, Prince Edward Island, owned and operated by Flory Sanderson. Besides producing their own goats milk and cheese, the farm also puts on summer camps and workshops for children of all ages, and is open all year round on Sundays from 12 to 4 pm and various hours throughout other seasons - check out their Facebook page for details. You can visit the farm, play with the goats and other barnyard friends like; bunnies, chickens, alpacas, pigs, and even kittens, and learn about how the goats are raised and the dairy is produced (admission is $5). If you're lucky during your visit, there may even be some baby goats to play with! I highly recommend going to check them out for yourself if you are on or visiting the island and want a hands on experience! The staff are wonderful and very knowledgeable about the animals and will answer any questions you may have!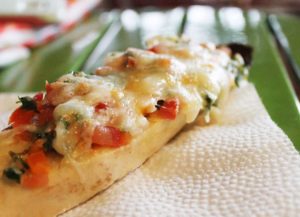 On to the raison d'etre for this post. The awesome supper we enjoyed at a table right inside the barn!! How's that for a dinner and entertainment. Being able to watch the goats and other animals while enjoying good company and food. The menu was finalised a few nights before the event, and blew me away at what was being offered:
Island Hill Farm Egg Mini Quiches with Goats Cheese
Vegan Mexican Salad
Spicy Cajun Shrimp
Island Goat Meat Donairs
Marinated Artichoke
Olive & Grape Tomato Kebabs
Canadian Beef Sliders
PEI Cheese Bruschetta
Lemon Tarragon Chicken Skewers
Chipotle Pulled Goat on a Fresh Kaiser Bun
Island Fresh Strawberry Shortcakes
Lovely Lemon Truffle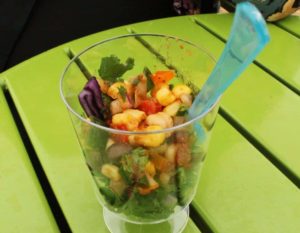 Talk about a feast! Drinks where all bring your own wine/beer with water and juice for sale if anyone was interested. The weather was perfect, warm with a little wind blowing over the hill. You could eat in the barn as I had mentioned, or at one of the numerous tables set up on the lawn. Stephanie and I opted for a table right in front of the pen with the baby goats (only 5 days old), which provided lots of laughs as we watched the babies jumping, stumbling, and rolling around. The Barn itself must have been cleaned just that day and smelled of fresh straw and food! The food was passed around by the Sanderson family themselves, and it was great being able to chat with Flory and her family about the goats, food, and what goes on at the farm!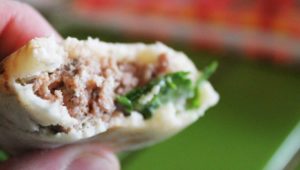 Having never visited the farm before, I was impressed by how open everyone was with you. You could go into the goat pens, and if you wanted to, just pick up and play with the goats! In Halifax where I grew up, if you visited a farm, this would not have happened. Island Hill Farm is very big on teaching people about the animals and getting people to re-connect with the local community that actually produces much of the food that is available and consumed on PEI. It is great to see such spirit and enthusiasm for supporting our local food chain.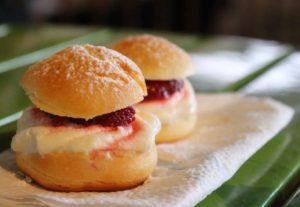 This support is becoming more important by the day as food prices rise and changing weather around the world has started to effect imported food/goods. Being able to be so hands on and actually helping out and learning something about our food is a wonderful gift to be able to provide to children and the rest of PEI.
Stephanie and I were completely stuffed by the end of the meal. We had spent almost 2 hours eating, talking, being hilariously interrupted by playing goats, and learning about the farm and the animals there!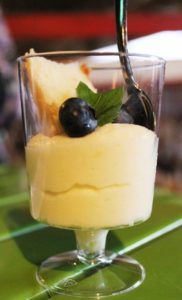 On the drive home, we realised that this would probably be our last "date night" for a while since we are expecting a little one of our own in just under 4 weeks.
I couldn't have had more fun though, and would highly recommend going to one of these dinners the next time it rolls around! I know I will try and take my wife (and the baby) again come winter. In the mean time, you can always go by and visit on the weekends!
Thank you to all of the staff and volunteers at Island Hill Farm for a truly unforgettable experience.