Pomegranate, the popular and exotic ruby red fruit originating in what is now modern day Iran, and Northern India, can be a mess to work with. Typically in season from September to May, the pomegranates deep red color make it a popular fruit during the winter months and holiday season in North America. Used as a garnish in salads, desserts, and even drinks pomegranate boasts several health benefits. Rich in Vitamin C, K, and dietary fiber, there is no reason not to enjoy plenty of this fruit during the winter! Filled with numerous small seeds surrounded by a juice filled pulp, pomegranates tend to stain everything it touches deep red if cut improperly. Even as a professionally trained Chef, I was never taught how to cut a pomegranate without having the juice run everywhere! Tired of wasting all that good juice, (and staining my cutting board and dish towels red), I decided to search out how to properly handle this beautiful looking fruit and add it to my list of Culinary Knowledge!
Pomegranates contain 12% of your daily recommended intake of Vitamin C in just 100g of fruit.
How To Cut A Pomegranate – With No Mess!!
Most people, and chefs I know will simply cut the pomegranate in half, and then submerge it in a bowl of water to loosen the individual seeds without dripping and squirting the red juice everywhere. Simply cutting the fruit in half though will cause a gush of red liquid to quickly spread across your cutting board. To avoid this problem, I endeavored to find out how pomegranates are cut open by the locals who have grown them in the Mediterranean for years!
After a trip to the library and sifting through various cookbooks, I found this method. Watch the video below for a full tutorial on how to cut a pomegranate the right way!
It appears that "peeling" the fruit works much better then cutting right into the pomegranate!
Start by scoring around the top end of the pomegranate fruit, and peeling back the skin.
Cut out the top of the core to create a divot into which you can place your thumbs.
Cut lines into the skin where the pith connects to the peel. There are usually 4 or 5 sections of seed clusters in the pomegranate.
Place your thumbs into the core of the pomegranate, and gently break away the individual fruit sections.
Gently remove the fruit seeds from the pomegranate into a bowl!\
This is by far the easiest (and no mess!) way I have found to cut open a pomegranate! You can even leave the fruit clusters intact and simply eat the seeds right from the pith with no juice wasted!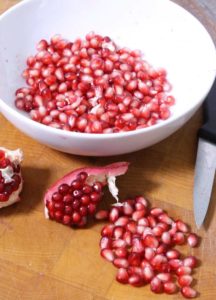 Now that you have cut and peeled the pomegranate, what to do with all those seeds!? I've collected various recipes from bloggers around the world, to inspire you to use fresh pomegranate in new and creative ways!
Recipes Using Fresh Pomegranate
Pomegranate, Pear, and Pecan Salad with Balsamic Vinaigrette – From Sweet and Savory Pursuits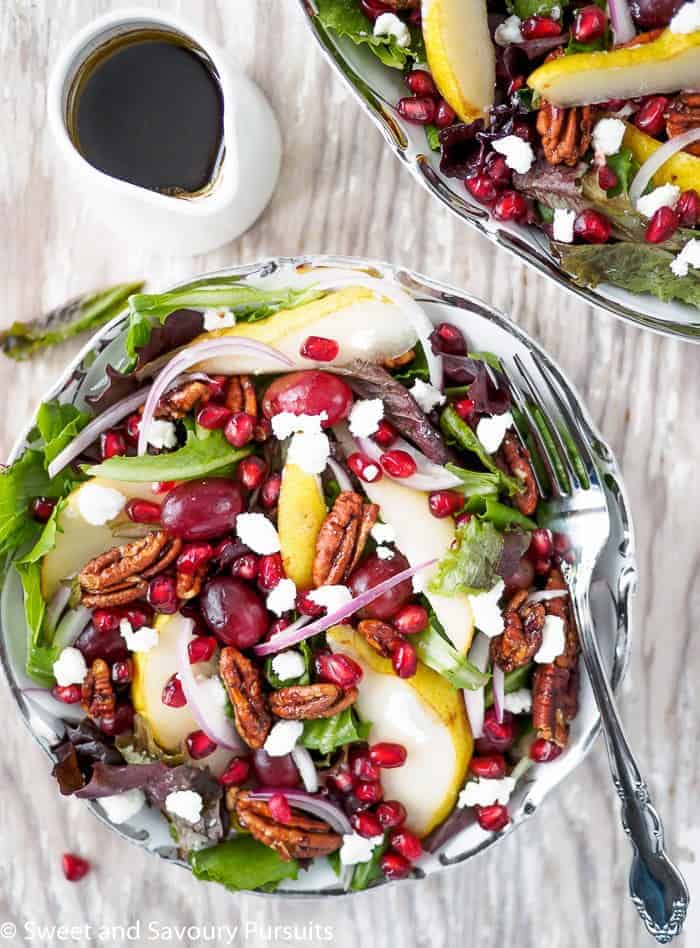 Vanilla Pomegranate Mulled Wine – From Justine Celina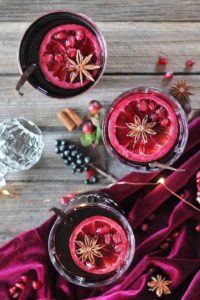 Pomegranate Lemon Roasted Chicken – From Salt and Lavender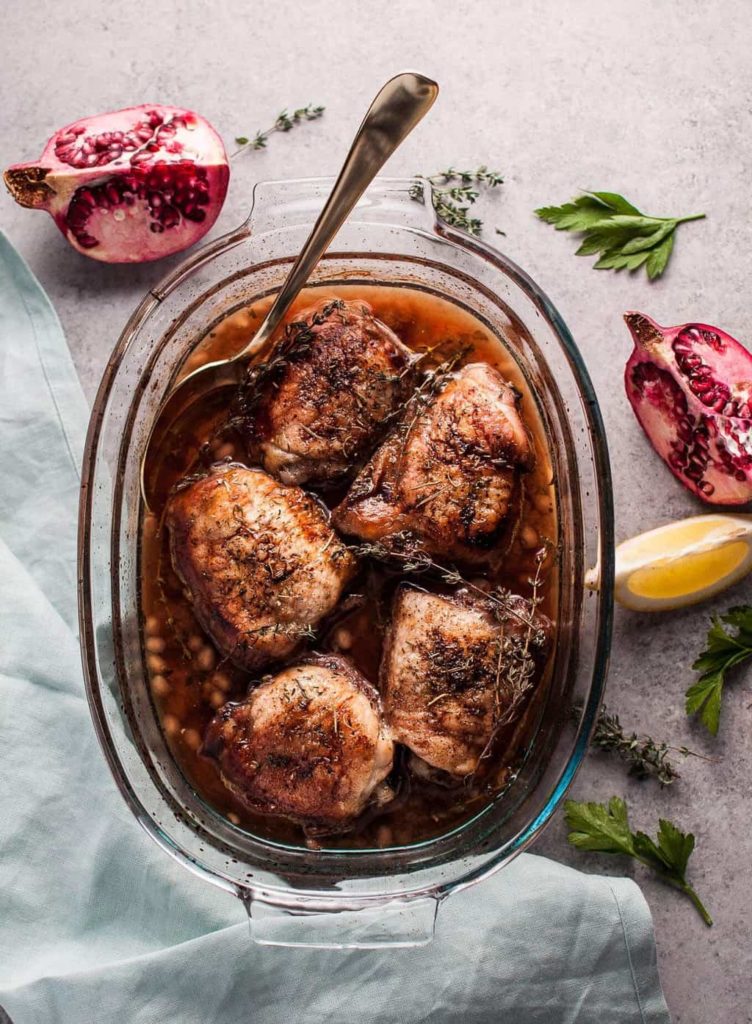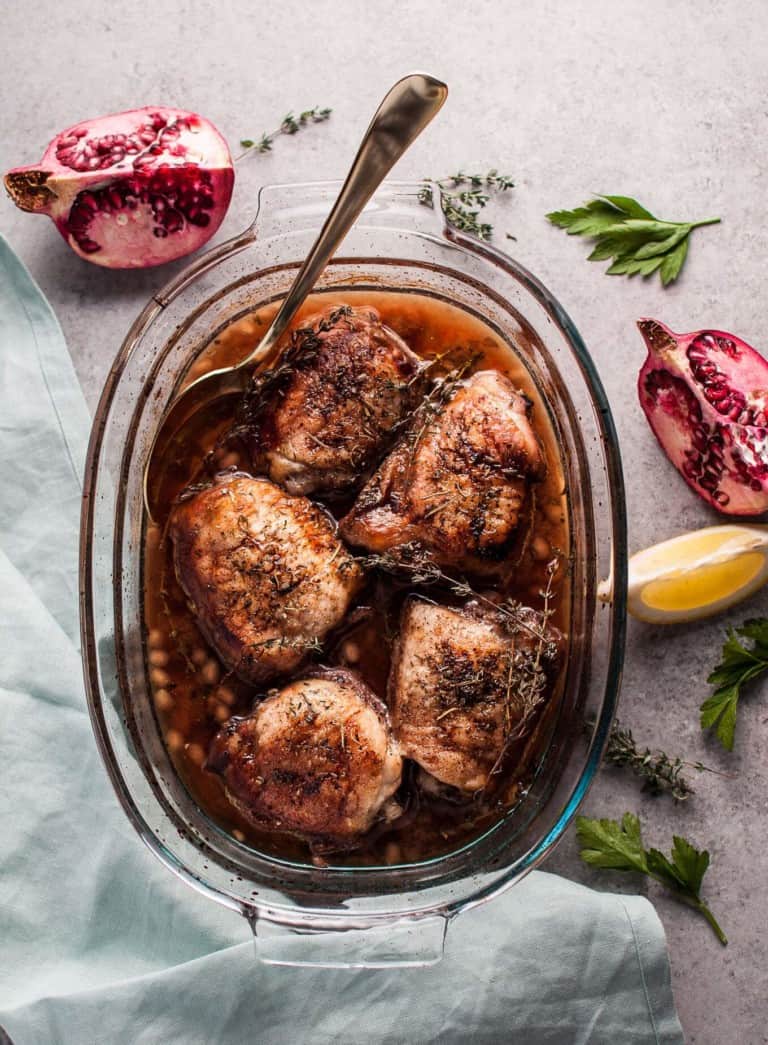 Persimmon Cake with Pomegranate Frosting – From Danis Cookings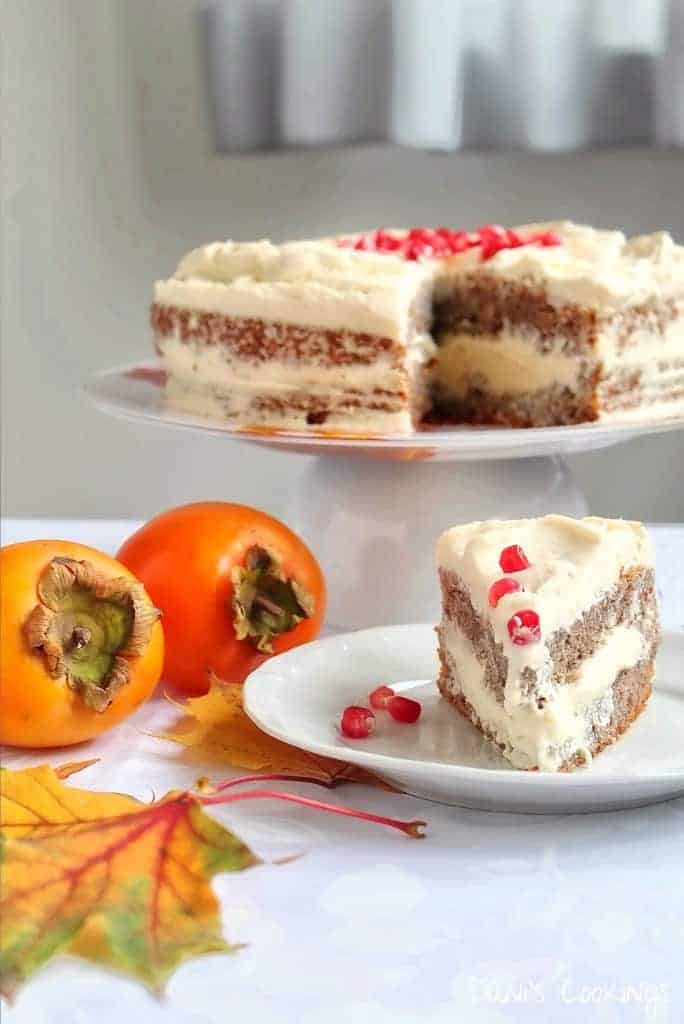 Spicy Meatballs in Pomegranate Sauce – From Vikalinka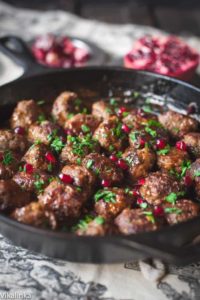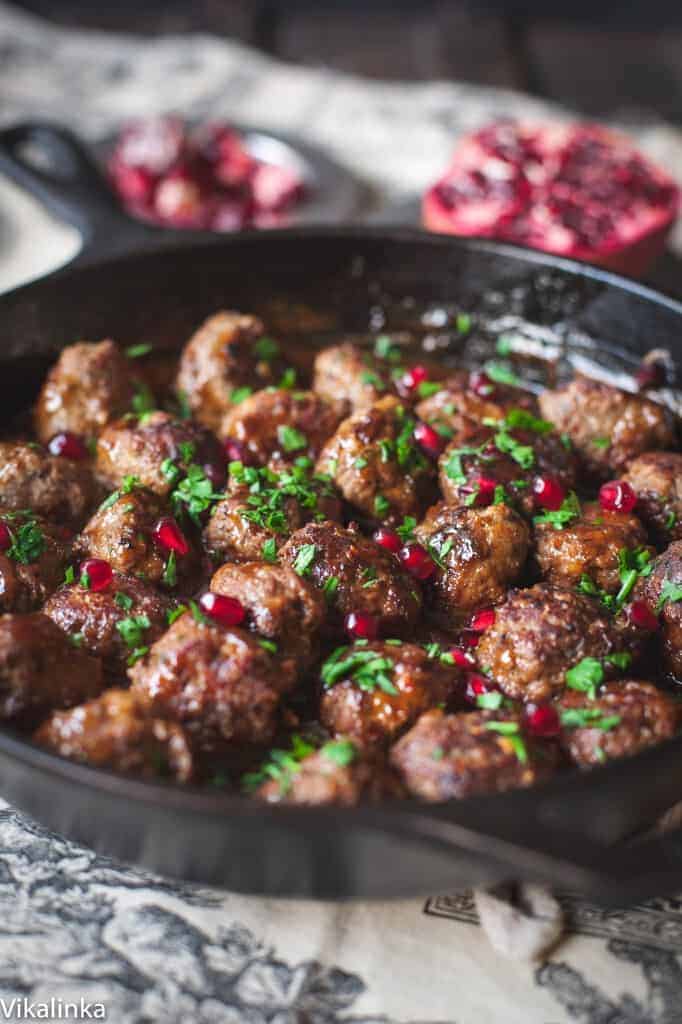 Turmeric Quinoa with Pomegranates and Walnuts – From Wendy Polisi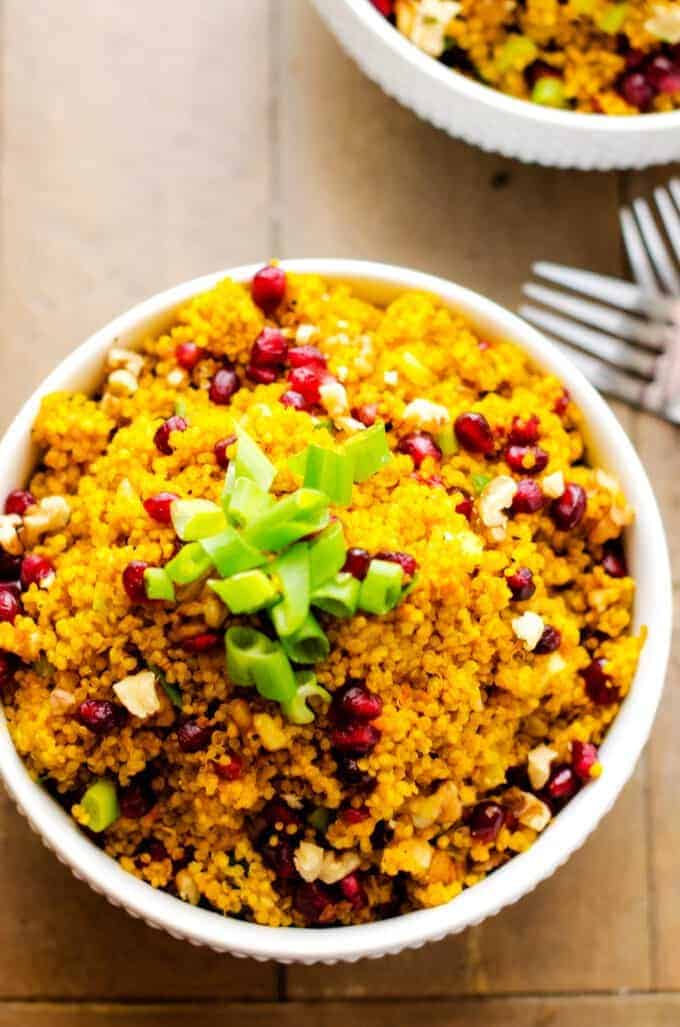 Pomegranate Apple Chicken Salad – From The Creative Bite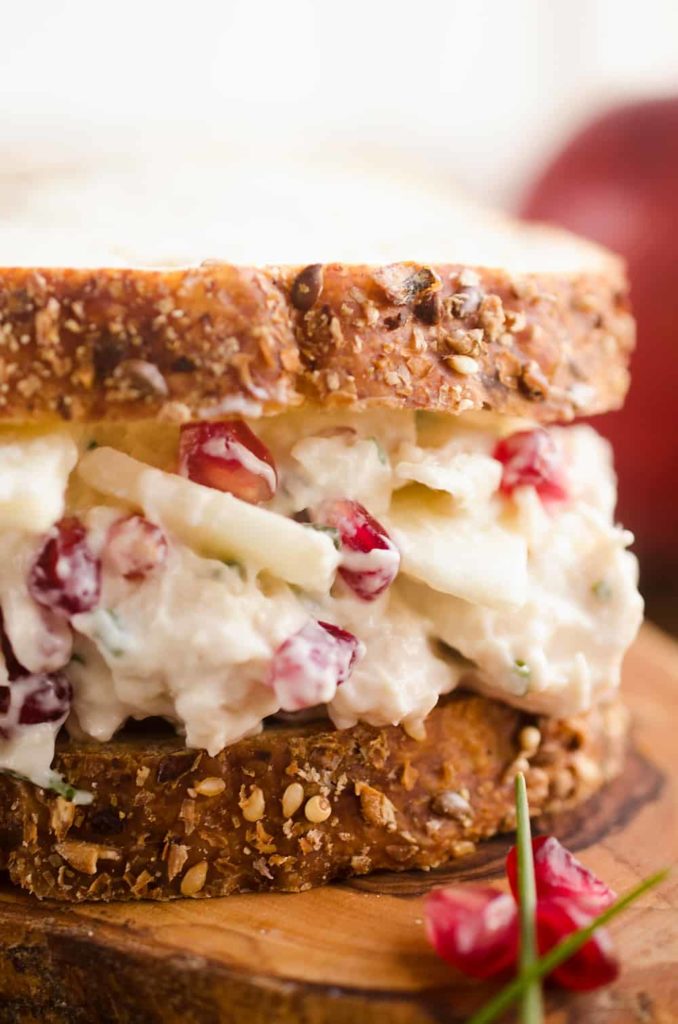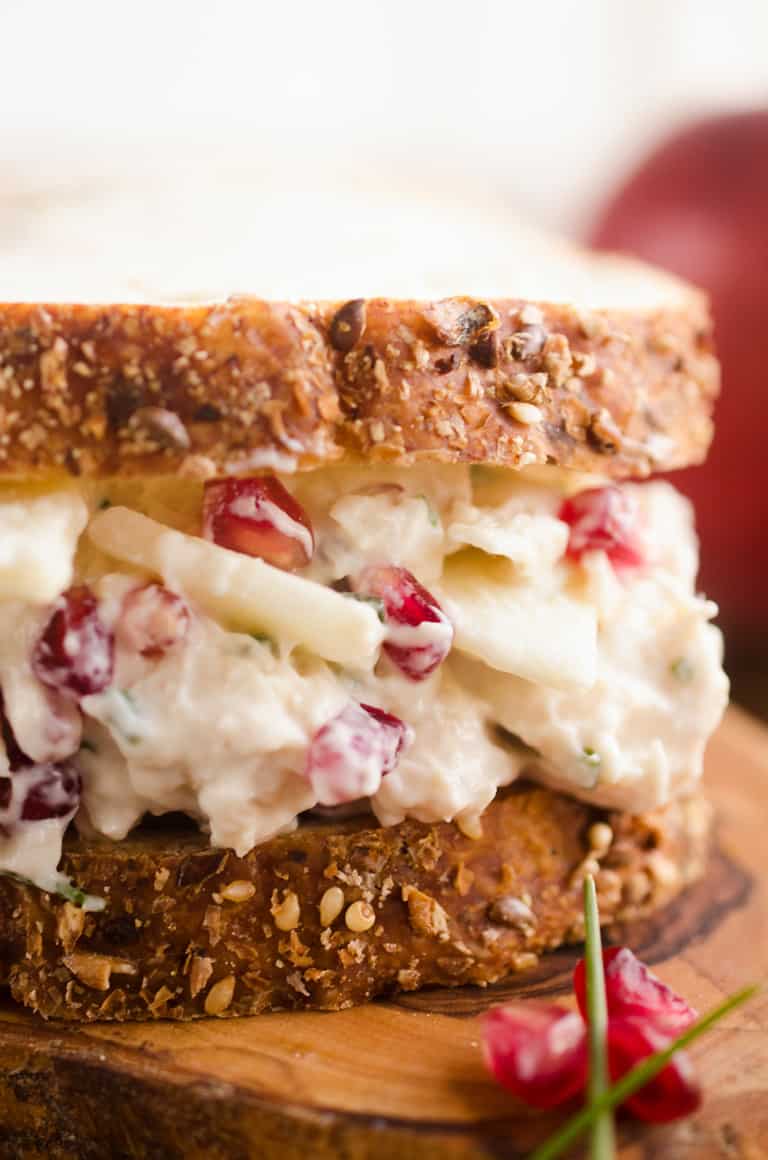 Pomegranate Cherry Parfait – From Upstate Ramblings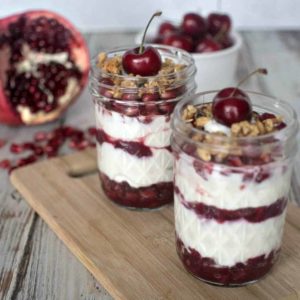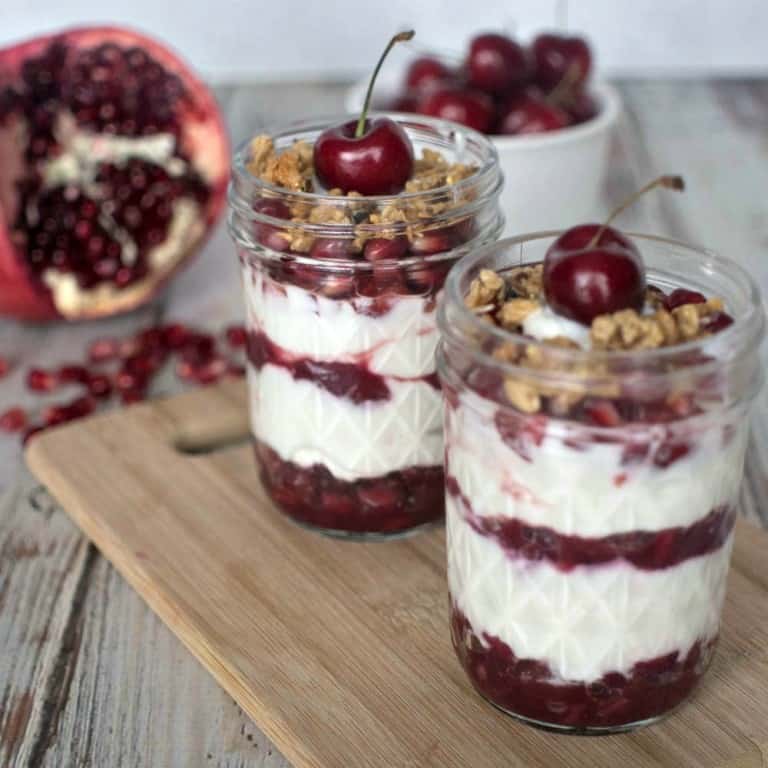 Healthy Pomegranate Breakfast – From Compass and Fork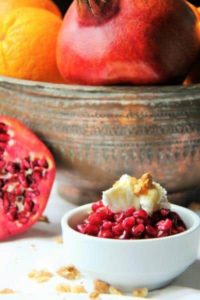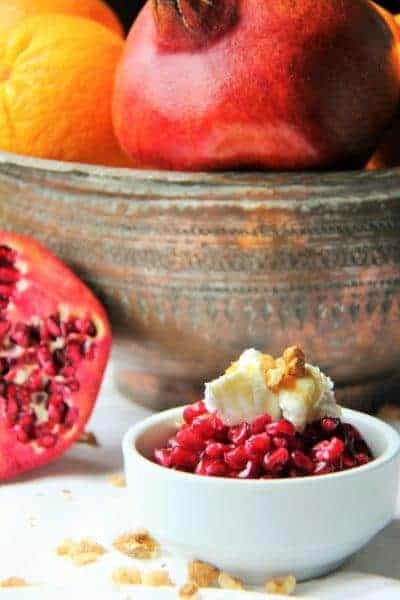 Homemade Pomegranate Syrup – From The Missing Lokness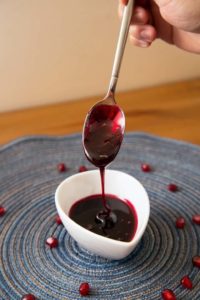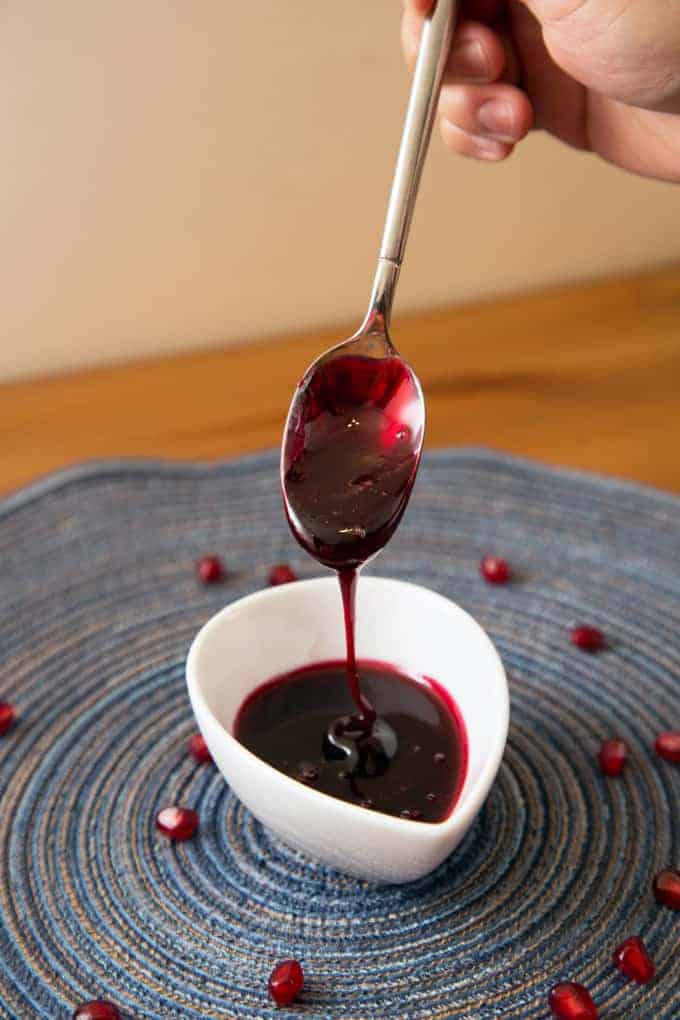 This post contains affiliate links for which I may be compensated if a purchase is made through the links provided. For more information please read my affiliate disclosure.
© 2017 – 2018, Markus Mueller | Earth, Food, and Fire. All rights reserved. Please contact Earth, Food, and Fire, if you wish to use any media or other content contained on this site.