If you're looking to eat better and start cooking 'from scratch', you've come to the right place.
Sign Up for our 'Quick Start Guide To Cooking from Scratch', and get 5 'from-scratch' cooking guides! Whether you're just learning to cook or simply wish to expand your existing skills, these guides are for you!
You'll also receive our monthly newsletter to stay up to date with our newest recipes, cooking how-to's, and much more!
As a bonus we'll also give you our Beautifully Designed E-Book for FREE! Download it to your tablet, mobile phone, computer, or simply print it out!
(You can unsubscribe at any time)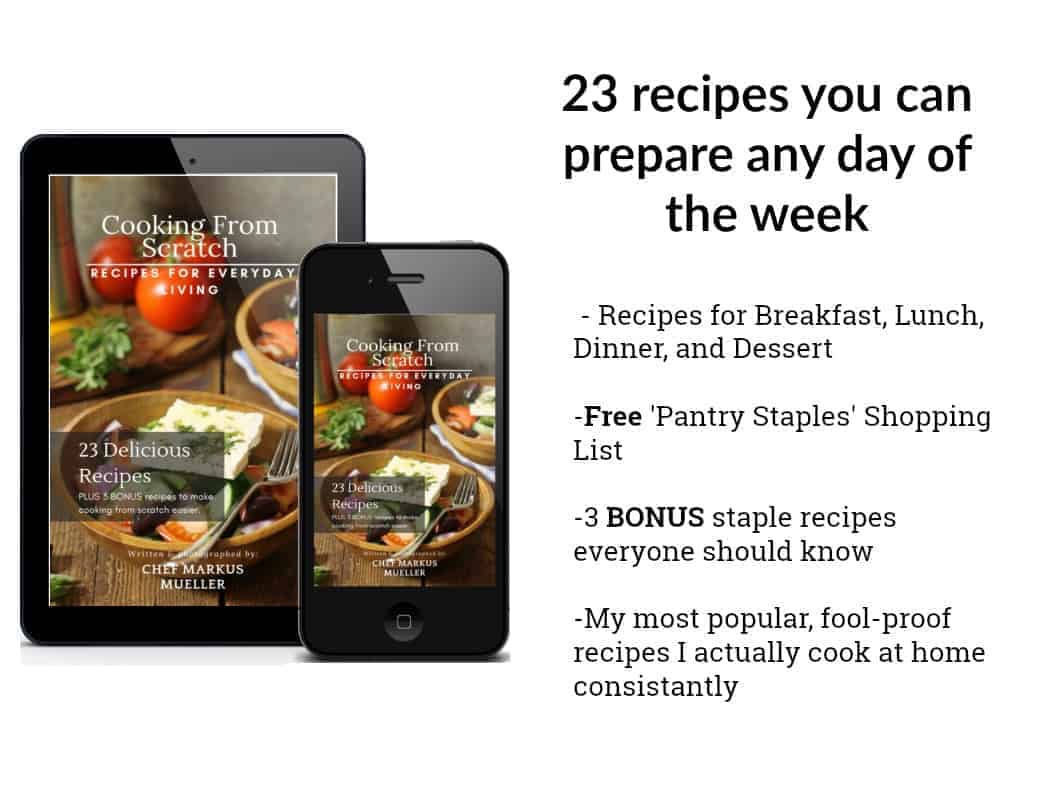 I firmly believe everyone should be able to cook healthy, and most importantly delicious food at home. This is important for both our physical and mental well being. Unfortunately, in today's society, many of us don't have the opportunity to learn this essential skill as we juggle busy, school, work, and home lives.
In this e-cookbook I hope to help you gain the confidence to start cooking from scratch more often with recipes that are:
easy to master
taste good
and can be used to meal prep (saving you time and money!)
This is a collection of recipes that I myself cook at home on a consistent basis and can be modified to suit most tastes.
You'll also have access to a FREE Printable Pantry Staples Shopping List, which will help you keep your pantry stocked with everything you need to cook at home.
TAKE A SNEAK PEAK