With homemade sourdough becoming more popular, I've had many people ask me, "What else can I make with my sourdough starter?" and "Can I use leftover sourdough starter in other recipes?"
The answer, of course, is YES! Besides making delicious sourdough bread (such as this no-knead sourdough bread), you can also use any leftover or discarded sourdough starter to make pancakes, biscuits, rolls, and other baked goods!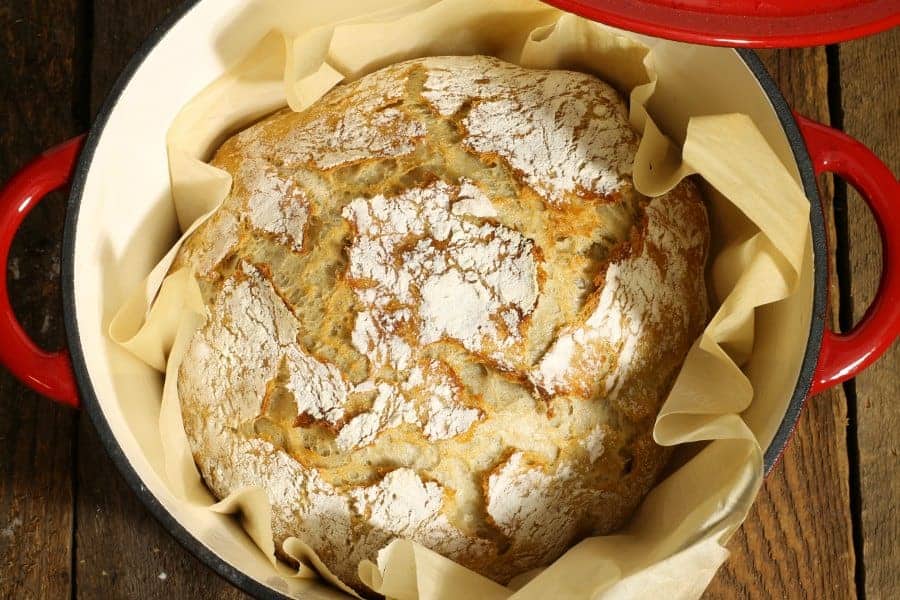 This post contains affiliate links for which we may be compensated if a purchase is made through the links provided. For more information please read our affiliate disclosure.
Leftover Sourdough Starter Recipes
Besides also reducing food waste, re-using your sourdough starter in other recipes is a great way to try new recipes and learn more about how sourdough works.
Of course, you'll need a sourdough starter to make all of these recipes, so if you don't already have one started, you can use this guide to learn how to make a sourdough using just flour and water.
What's your favourite recipe using leftover sourdough starter? Share it in the comments below!