This year I wanted to place a special emphasis on supporting local during the holiday season and showcase some of the hard work and talent that's available coast to coast with a new Canadian holiday gift guide. So we reached out to food bloggers across Canada to curate a list of their favorite, local, food and kitchen products, perfect for the foodie in your life!
We've sorted the gift guide alphabetically by province, and while the list below is by no means complete, (there are many, many more talented artisans across Canada!), all items listed below are purchasable online! We encourage you to explore all small business' local to you and support local artisans where possible!
This post contains affiliate links for which we may be compensated if a purchase is made through the links provided. For more information please read our affiliate disclosure.
Alberta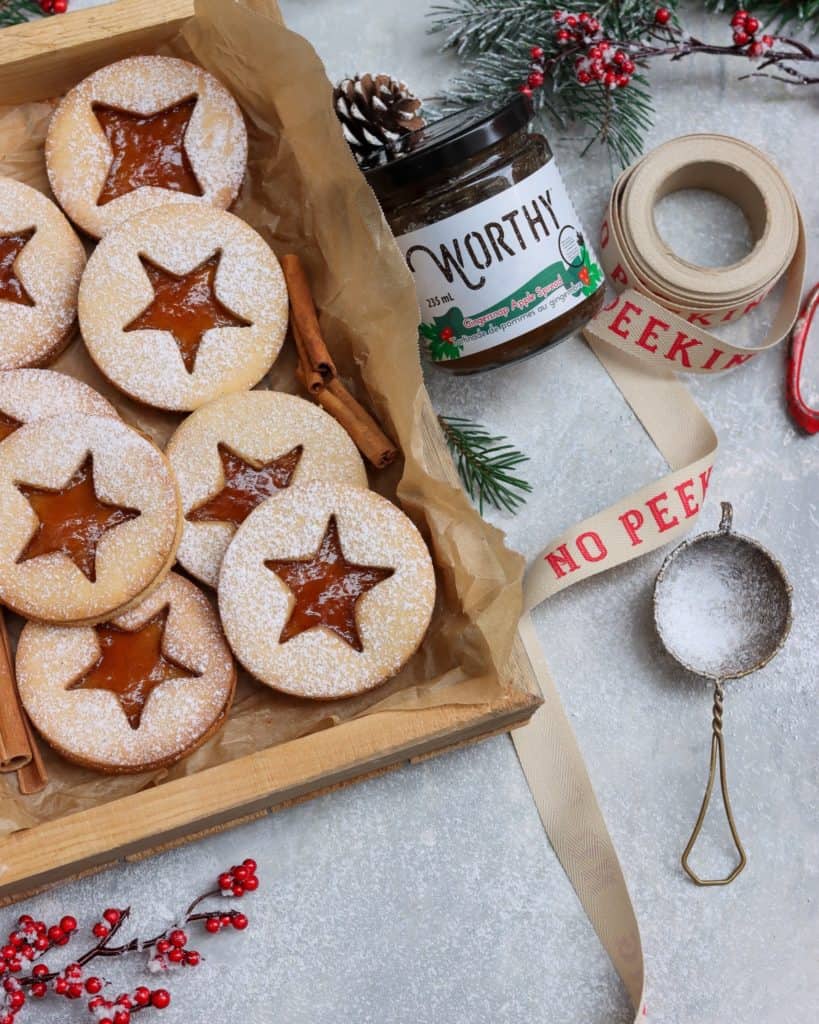 Gourmet Jams & Spreads - Worthy Jams
Treat yourself, (or someone else for that matter ) to a spread of uniquely flavored jams, including Earl Grey Lavender Peach Jam, Gingersnap Apple Spread (which is a limited Christmas edition!), and Strawberry Cardamom Jam . Ideal for baking, glazing, or simply enjoyed on toast!
---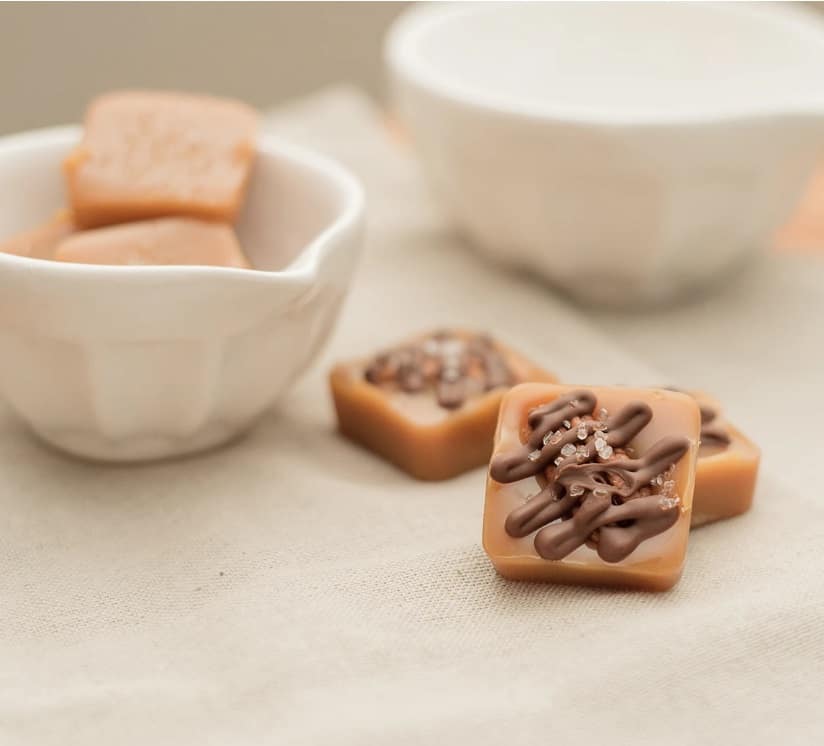 Select Handmade Caramels - Enjoy Salted (available for purchase December 2, 2021)
Creating limited-edition flavors for you to experience and enjoy, (or to give as the perfect holiday gift of course), Salted. caramels are based on just 6 simple ingredients! These caramels are made in small batches and only available in limited quantities, so be sure to pick up you box of caramels before they are all gone!
---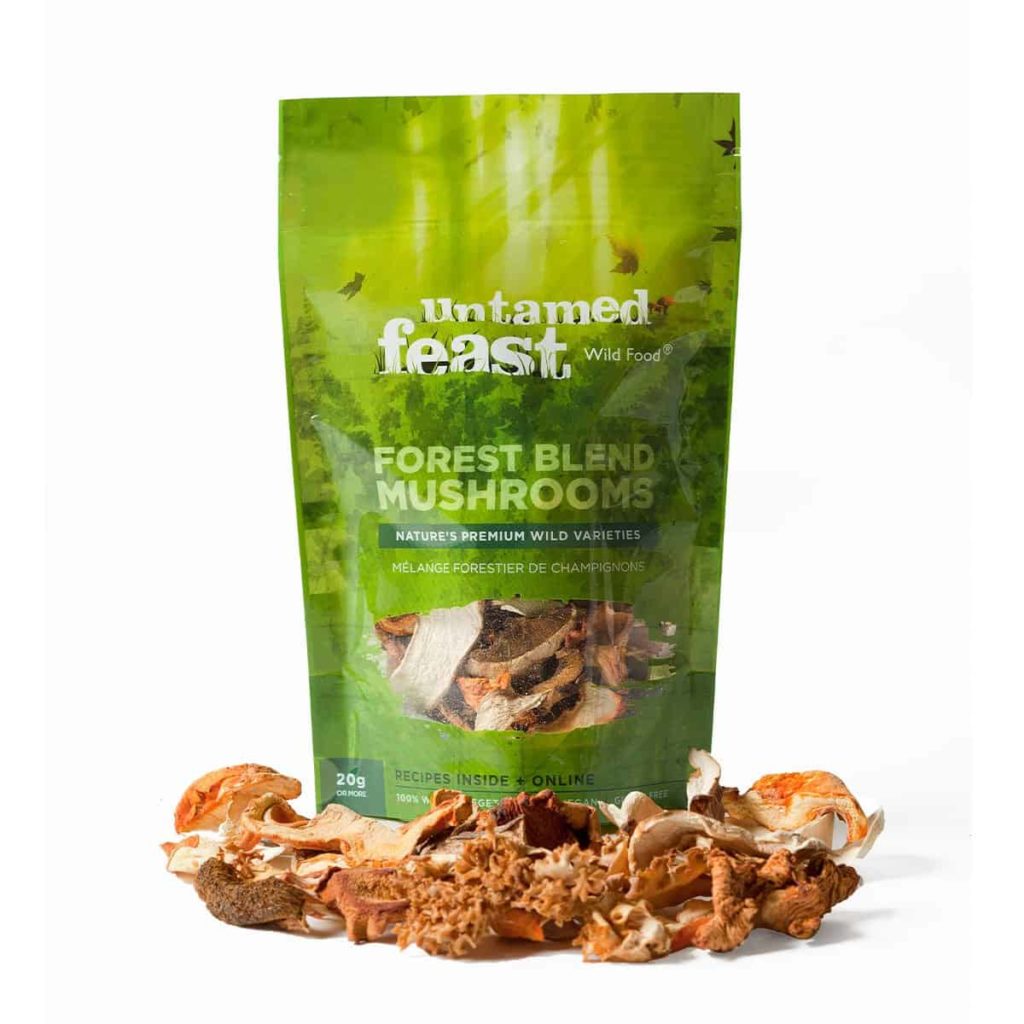 Dried Mushrooms & Foraged Goods - Untamed Feast
Ever wish you knew how to forage for wild mushrooms or other wild edibles yourself? Take the guesswork out if things with Untamed Feast's dried, wild food products! Whether you go for the 'Forest Blend Mushrooms', 'Almost Ready To Feast Gift Pack' or choose one of the soup mixes, learning to cook with wild foods has never been easier!
British Columbia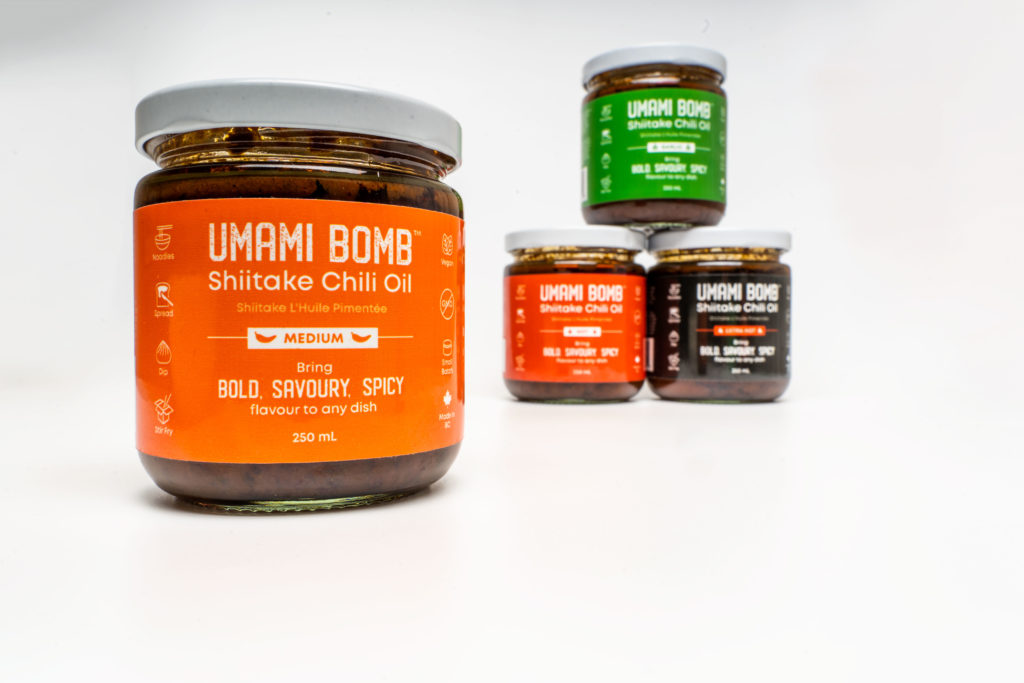 Umami Bomb Shitake Chili Oil - Vumami Foods
Umami Bomb is a one-of-a-kind premium vegan shiitake chili oil that adds deep, rich, umami flavour to any dish. Use it as a marinade, on sandwiches or in pasta dishes, it even works well as a dip! A great stocking stuffer for any food lover that enjoys full flavored foods!

---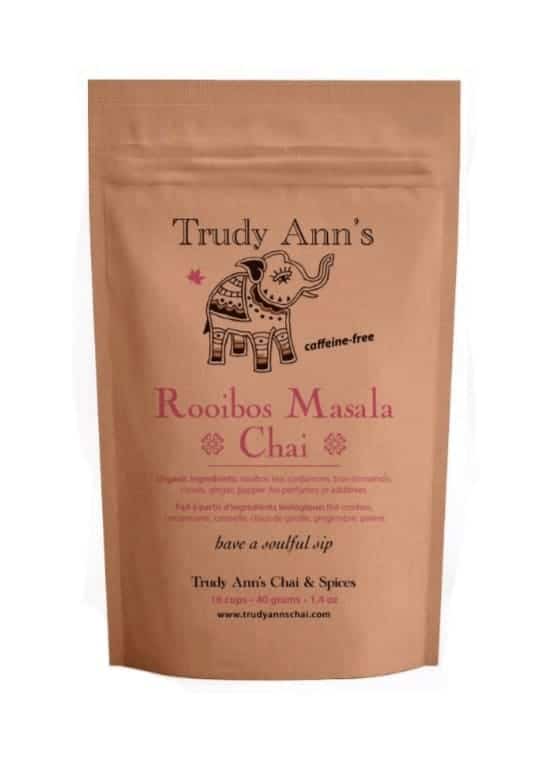 "It's not 'chai tea' that I make, but Masala Chai (tea with spices). Chai means tea." - Trudy Ann. Experience true Masala Chai with any of these hand crafted tea mixes. A truly unique gift or stocking stuffer for any tea lover!
---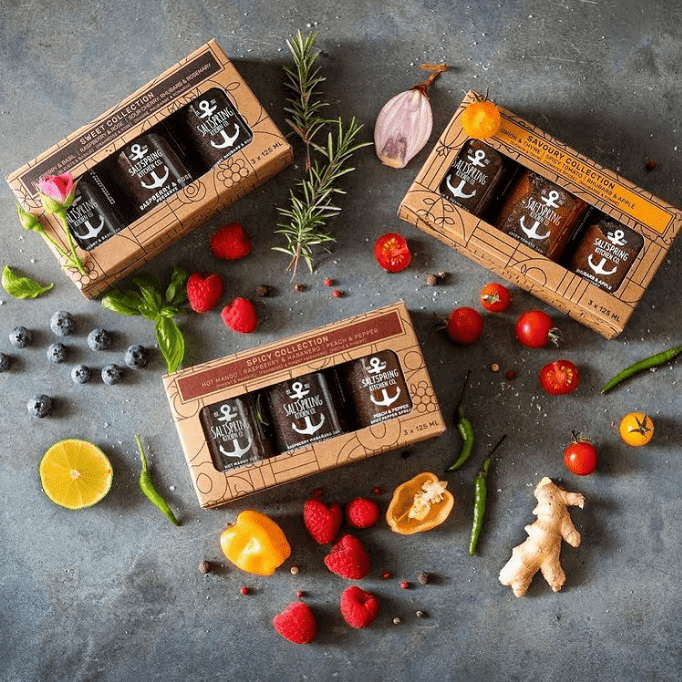 Gourmet Jams, and Preserves - Saltspring Kitchen Co.
Whether you enjoy it sweet and sassy, or hot and spicy, any one of these gift box trio's is sure to delight! With a variety of flavors to choose from, these gourmet spreads are the perfect gift for any foodie on your shopping list!
---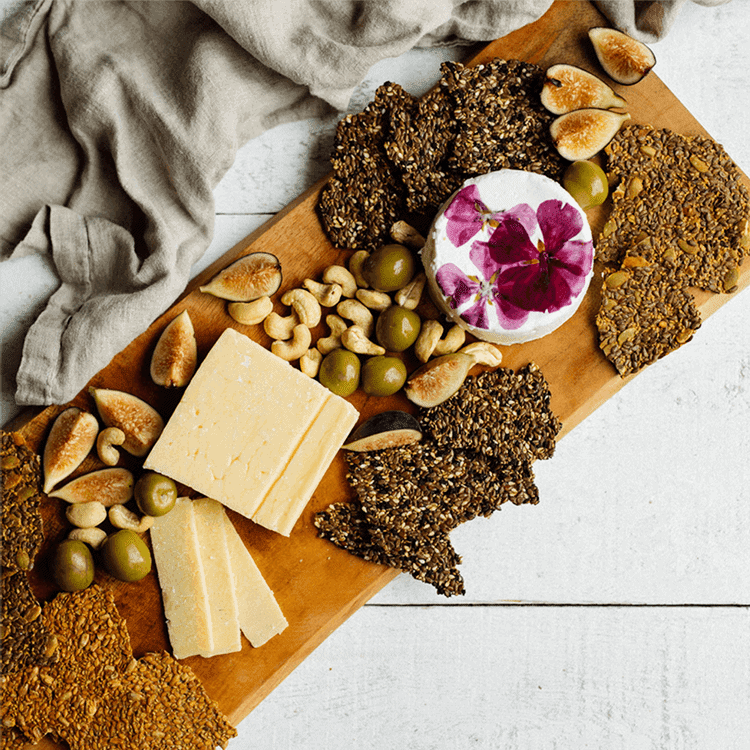 Gourmet Crackers - Eves Crackers
Perfect for use on fancy charcuterie and cheese platters, or simply as a healthy snack, these artisan crackers make a phenomenal stocking stuffer, and will quickly become your new favorite snack. Choose from Black Sesame, Savory Sunflower, Chili Pepper Pumpkin Seed, or a Mixed Bag of flavors!
---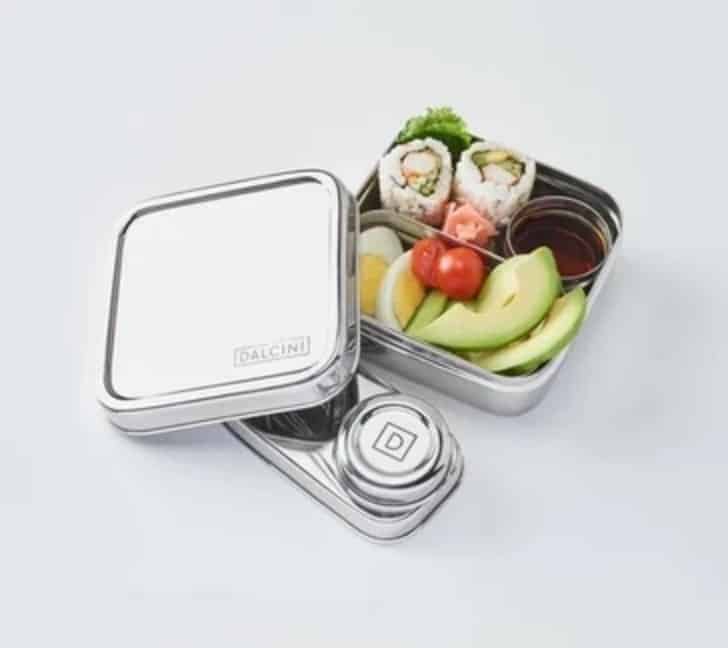 Zero Waste Kitchen Products - West Coast Kitchen Garden
Trying to reduce your carbon footprint? Kitchens and kitchen products are notoriously bad for single use plastics and wasteful packaging. This holiday season, go green and outfit your kitchen with some zero waste shopping bags, lunch boxes, straws, reusable zip top bags and more!
Manitoba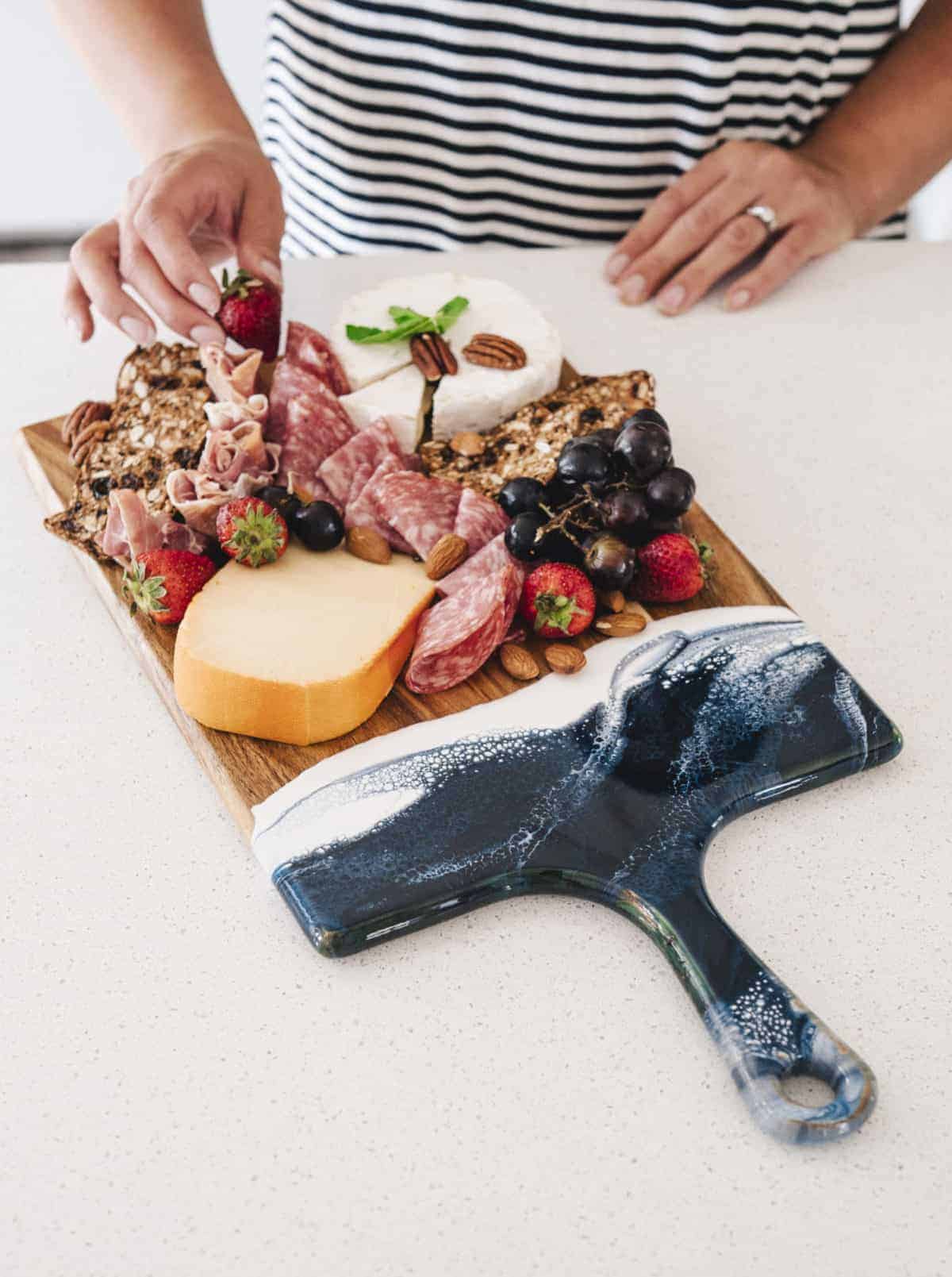 Hand Crafted Serve Ware - Lynn & Liana Designs
Create stunning cheese and charcuterie platters with one of these hand poured acacia cheese boards! These cheese boards are perfect for serving a group of 4-6 people and with a wide selection of color patterns to choose from, it's easy to create the perfect holiday gift!
---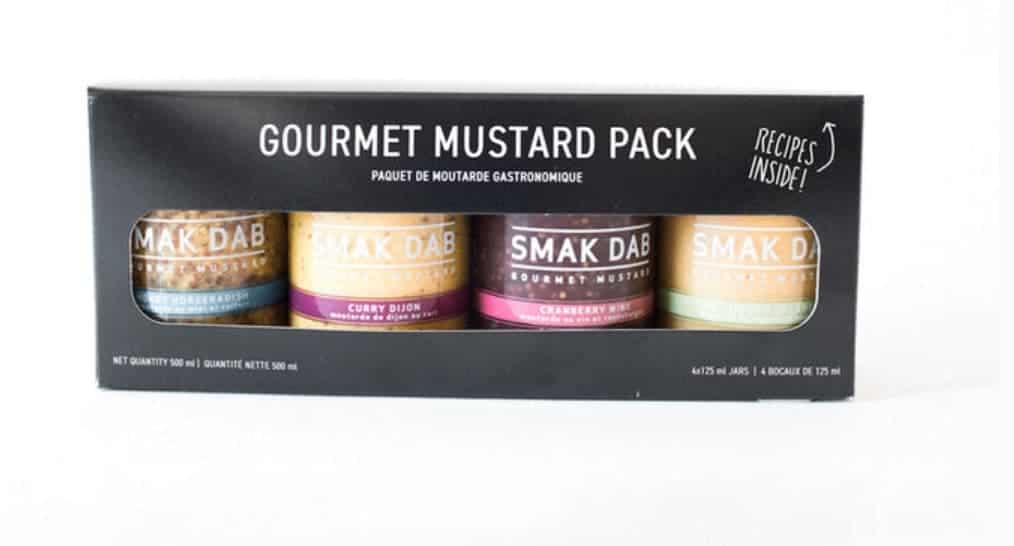 Gourmet Mustard Pack - Smak Dab Gourmet Mustard
Mustards are an underrated condiment in my opinion, which is why I am so glad to be able to include this gourmet mustard pack in this Canadian gift guide! Create gourmet meals with this gourmet mustard collection, including: Hot Honey Jalapeño, Honey Horseradish, Curry Dijon, and Cranberry Wine! With suggestions on how to use these mustards in the kitchen on the Smak Dab website, you'll be cooking up delicious new meals in no time!
New Brunswick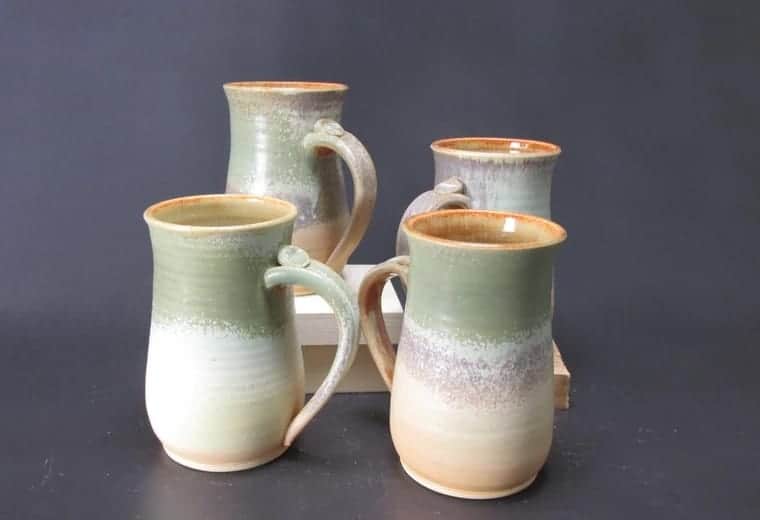 Hand Crafted Mugs, Teapots, Bowls & More - Helen Stanley Pottery
Enjoy your favorite holiday drinks in any one of these hand crafted mugs by Helen Stanley. Featuring unique, custom designs inspired by nature, no two pieces of pottery are ever the same. A truly unique gift for anyone that enjoys a good tea or coffee!
---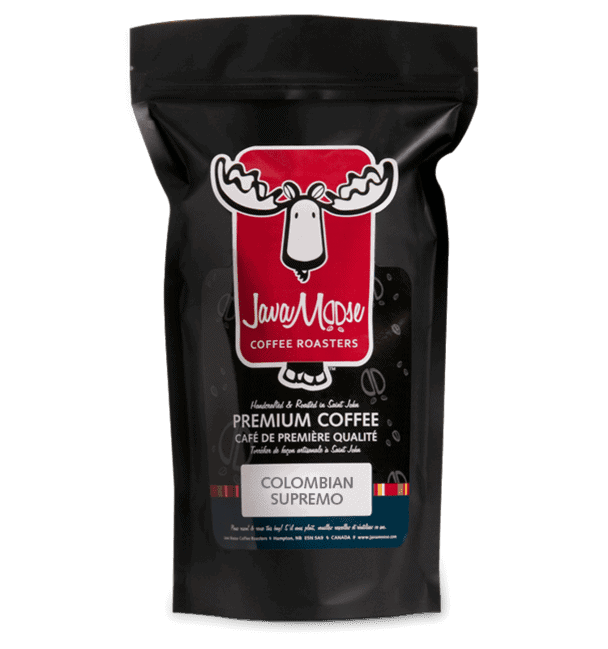 Hand Crafted Coffee Blends - Java Moose
Who doesn't love a unique blend of coffee to kick start your day!? With 25 years experience roasting specialty coffee's in Saint John's, New Brunswick, Java Moose is a local favorite and a must try for any coffee lover. With a range of collections including the 'original collection', the 'adventure collection', and the 'exotic collection' (just to name a few!), you'll be sure to find a coffee to suit any taste.
---
Newfoundland & Labrador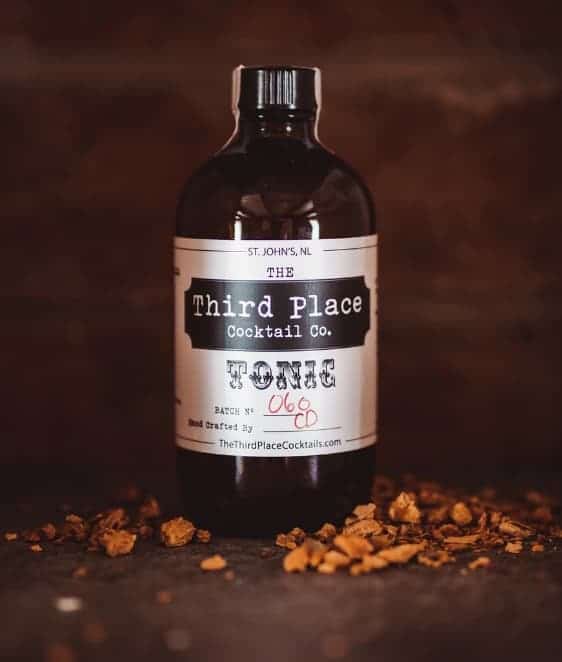 Tonic, Shrubs, Radlers, & More - The Third Place Cocktail Co.
Have a bartender or mixologist on your Holiday shopping list? All 'The Third Place Cocktails' drink products are hand-made in small batches in St. John's Newfoundland with the finest ingredients available. With mixing and serving suggestions for each product, you'll quickly become a cocktail enthusiast and be mixing great tasting drinks in no time!
---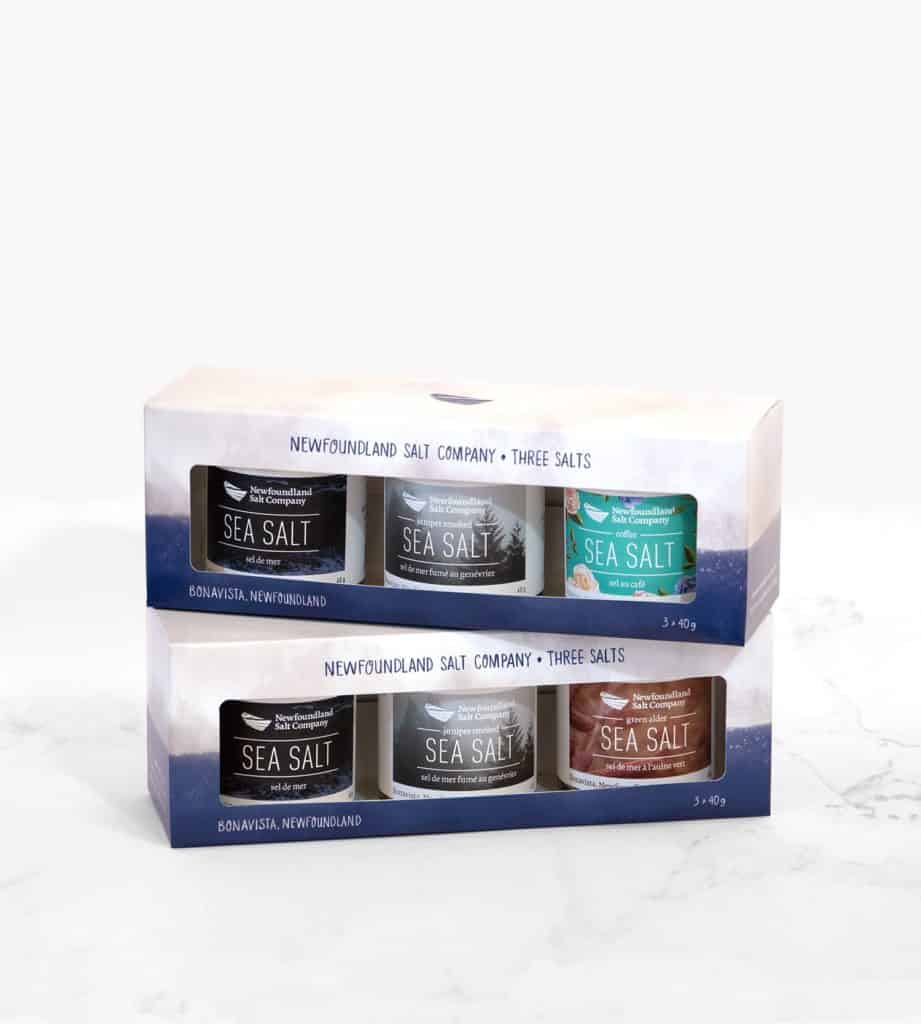 Handcrafted Finishing Sea Salt - Newfoundland Salt Company
Up your cooking game this holiday season with a set of these artisan finishing salts from the Newfoundland Salt Company! Produced in small handcrafted batches from the pure and clean waters of Trinity Bay in beautiful Bonavista, Newfoundland, these finishing salts will add a unique twist to any of your cooking!
Nova Scotia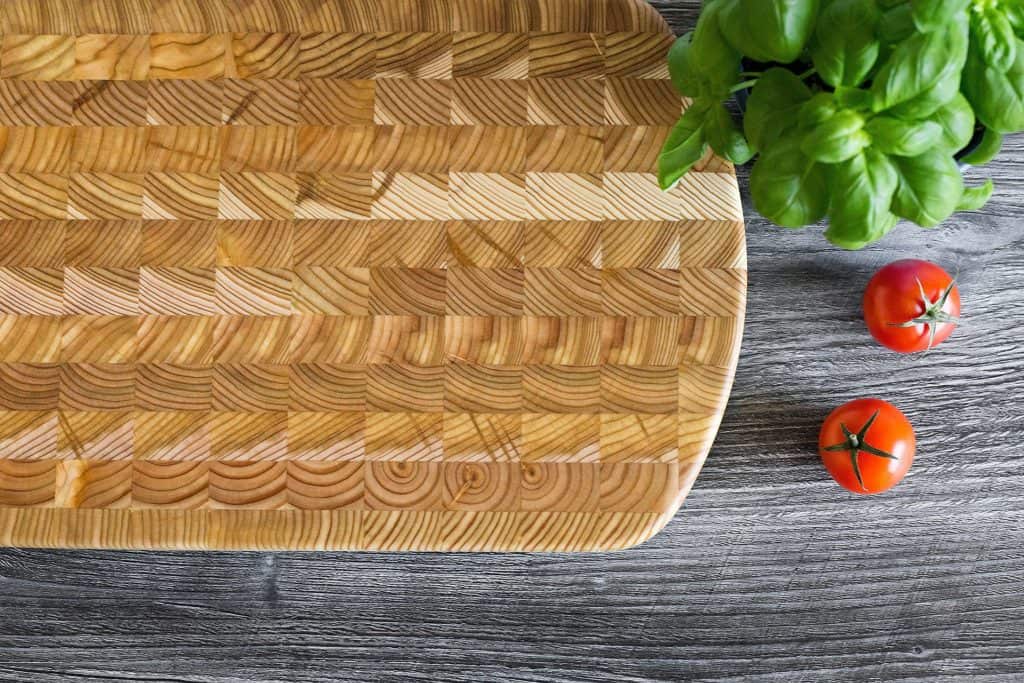 Premium End Grain Design Cutting Boards - Larchwood Canada
Crafted from locally harvested trees in Nova Scotia, these end grain cutting, carving, and presentation boards are one of a kind. With a variety of sizes and designs to choose from, these beautiful cutting boards will suit any kitchen, big or small!
---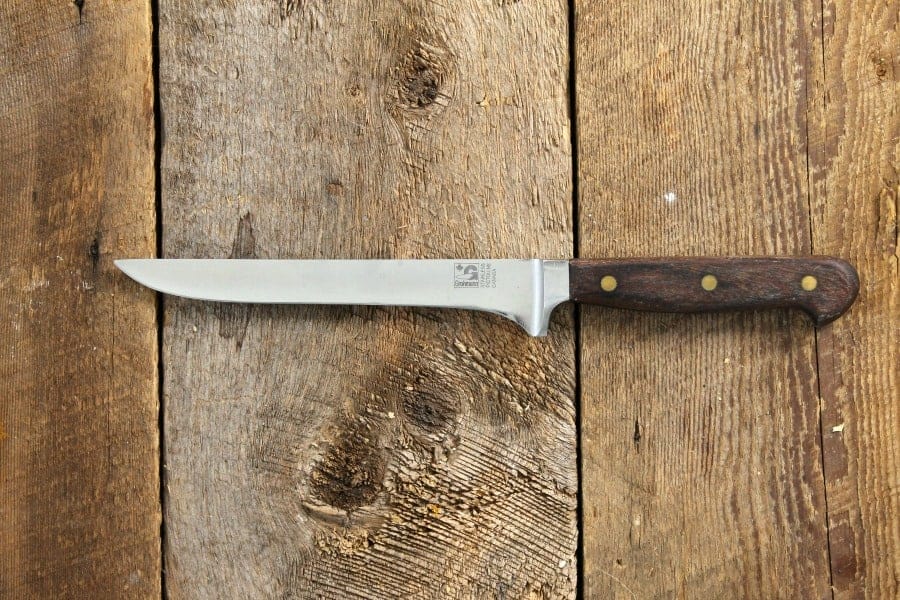 With so many knife brands available these days, it's hard to decide with which to go. Choosing a Canadian made Grohman knife though will guarantee you are purchasing a high quality knife that will last a lifetime. From chefs knives, to fillet and paring knives, you are sure to find the perfect addition to your kitchen.
---
Ontario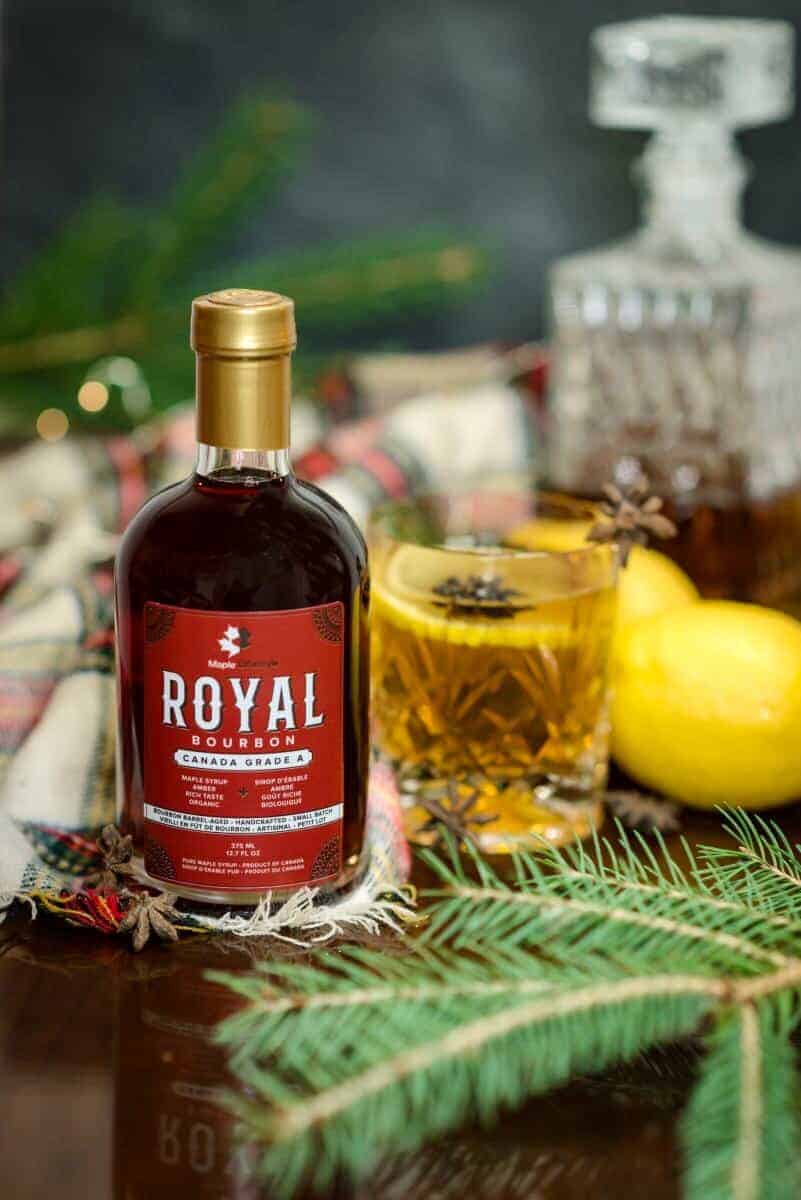 Bourbon Barrel Aged Organic Maple Syrup - Maple Lifestyle
Aged in a bourbon barrel, this Organic Canada Grade A maple syrup is full of spirited flavor with notes of caramel, toffee and vanilla. It's guaranteed to wow any foodie! Perfect for use on pancakes or waffles on Christmas morning, or used in various baking recipes!
---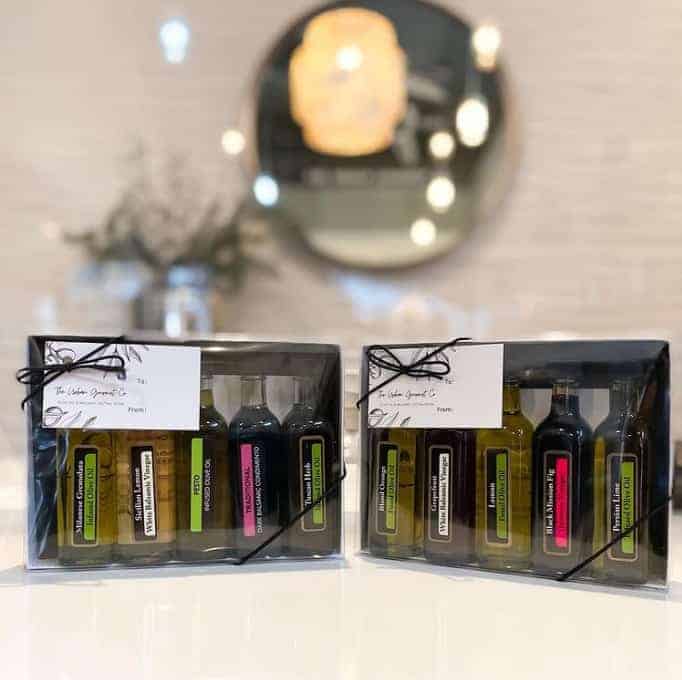 Premium Olive Oils & Aged Balsamics - The Urban Gourmet Co.
Have you ever tried a good quality aged balsamic vinegar or pure olive oil (not the grocery store kind!) The intense flavors of each can do wonders in the kitchen! Perfectly-paired these gift sets are sure to delight the foodie in your life! Choose from a citrus kit, ideal for salads or a savoury kit, ideal for cooking.
You can even create a custom gift set by choosing any 5 single varieties!
---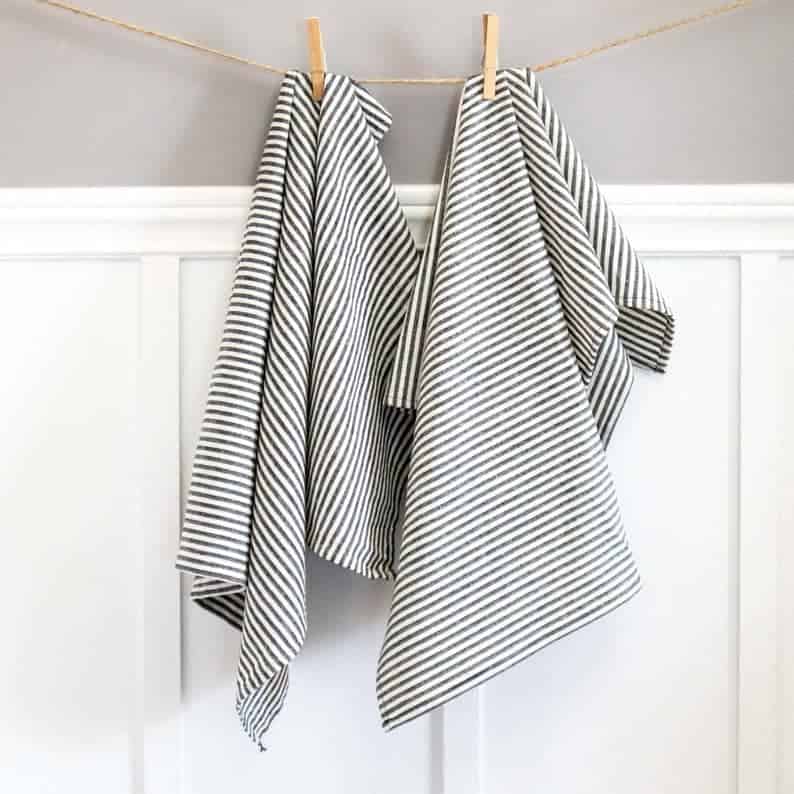 Eco Friendly Tea Towels - SMCH Stitched
A must have in any kitchen, tea towels serve a variety of functions. From wrapping freshly baked loaves of bread, to drying your hands or polishing pots. These eco-friendly tea towels made from hemp and cotton are perfect for anyone!
---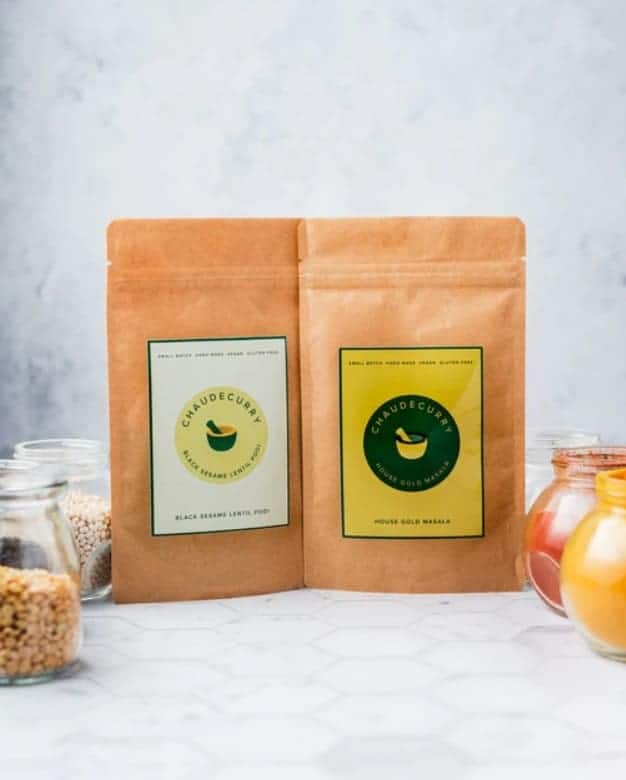 Curry Spice Starter Pack - Chaude Curry
Enjoy Indian food but never feel like you can quite pull it off at home? Try the starter combo pack from Chaud Curry and you won't go wrong! With a collection of recipes to test out as well, these spice packs are a great gift for anyone wishing to try their hand at a new style of cooking!
Prince Edward Island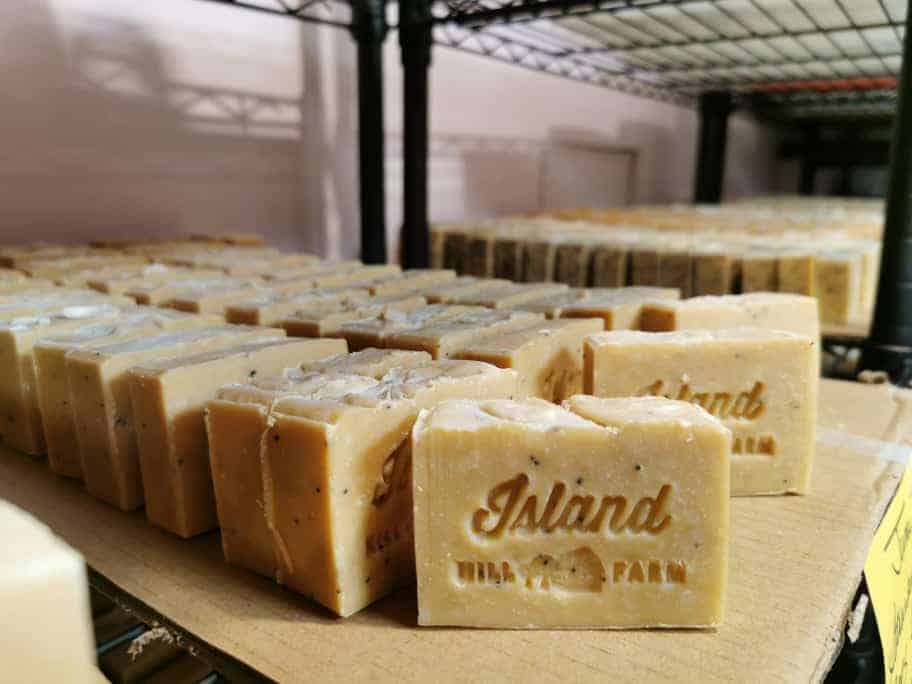 Handmade Artisan Goats Milk Soap - Island Hill Farm Inc.
Washing your hands is an important part of cooking and working in the kitchen! Keep your hands clean and healthy with these luxurious goats milk soap bars from Island Hill Farm. Available in a wide variety of scents, this goats milk soap will leave your hands feeling incredibly soft, and of course clean.
---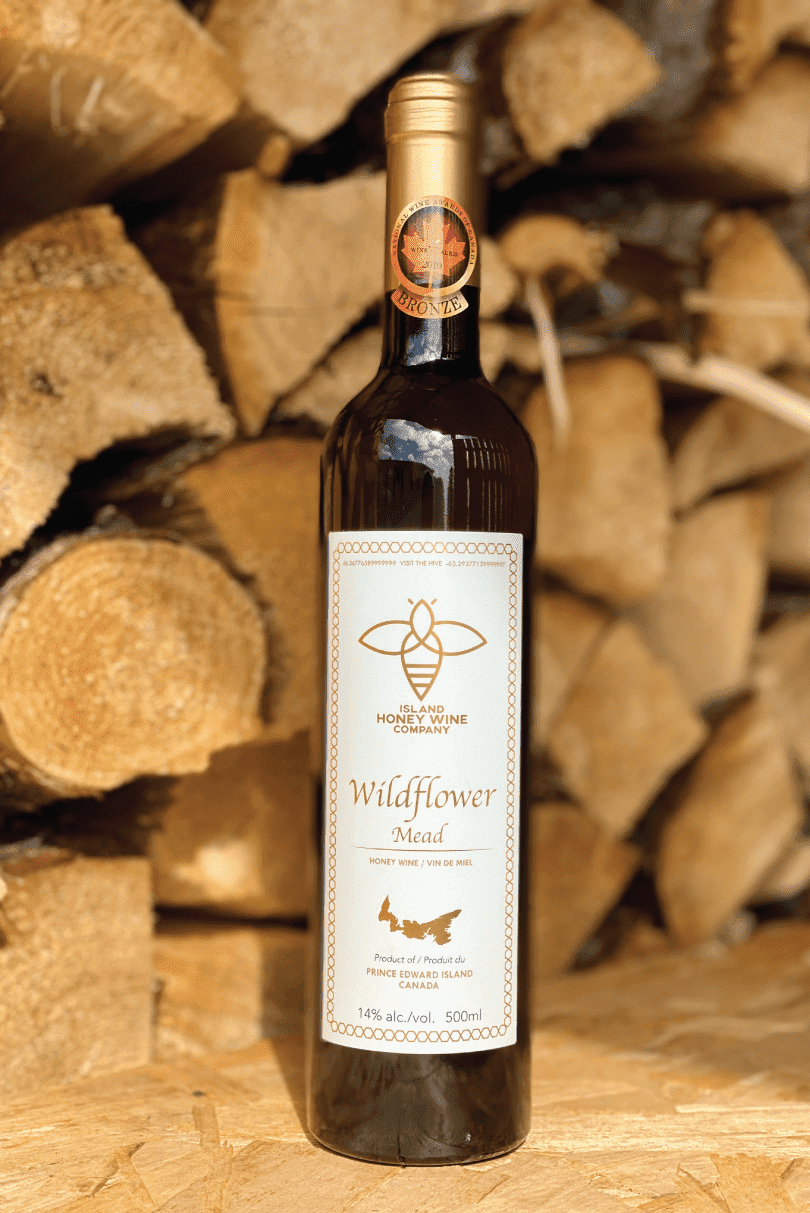 Wildflower Mead - Island Honey Wine Company
One of the oldest known fermented beverages known to man, this locally made lavender mead pairs well with poultry, dishes with rich cream sauces, and white cheese!
---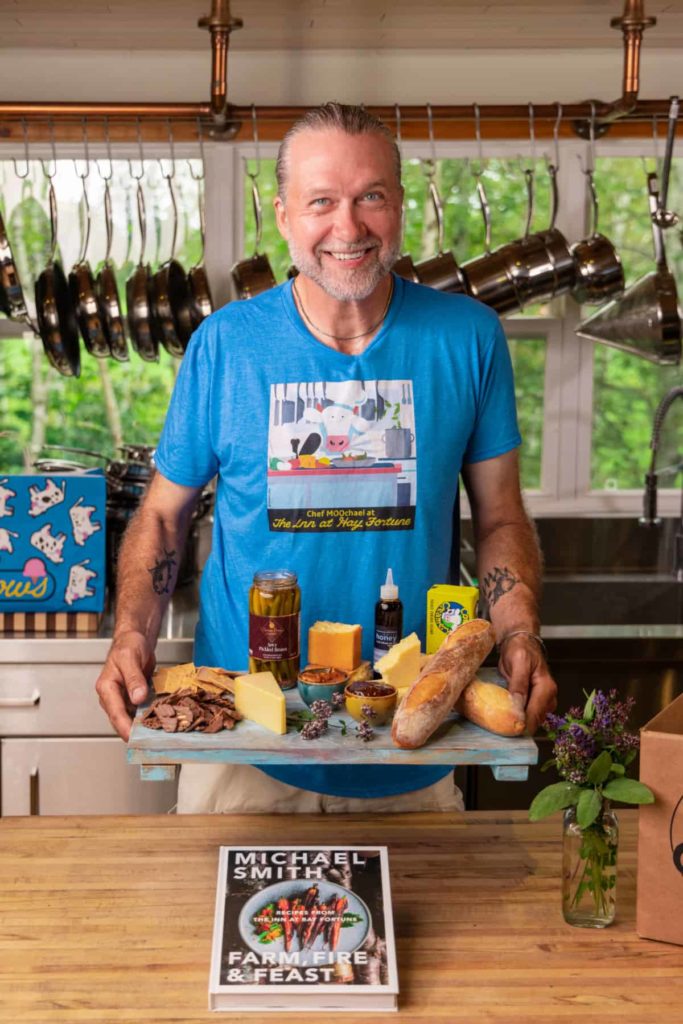 Chef Michael Smith PEI Harvest Cheese Box- Cows Creamery
Enjoy the flavors of PEI anywhere in Canada with this unique gift idea! Stuffed with a variety of COWS cheeses, and locally made condiments, this curated Harvest cheese box is the perfect gift for anyone who loves to entertain!
---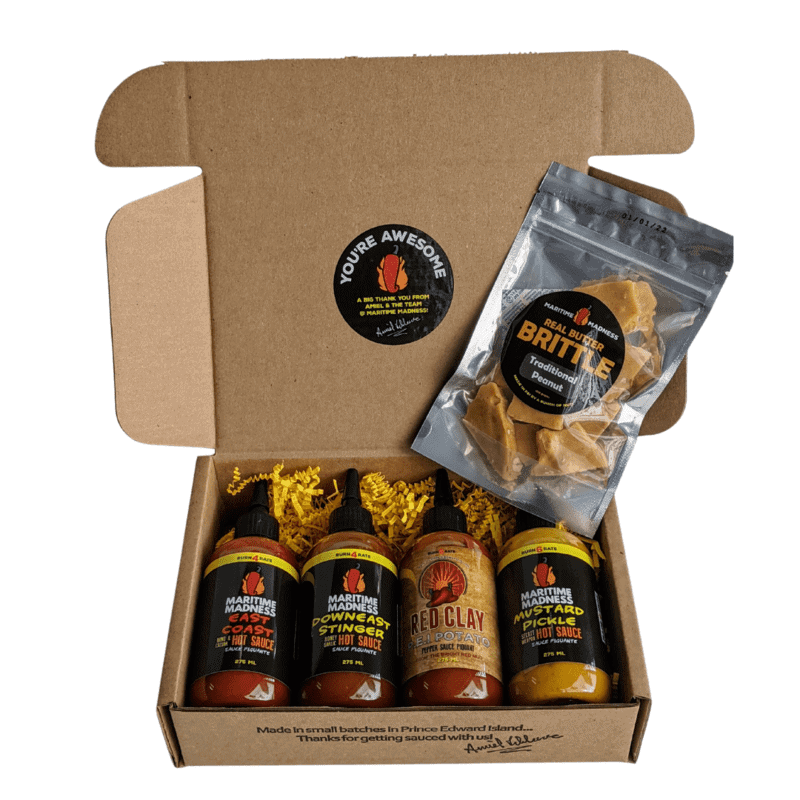 The Maritimer Box - Maritime Madness
Love hot sauce? With this collection of their best selling hot sauces on the lower end of the heat spectrum, as well as a bag of our traditional real butter brittle, the Maritimer box is a great way to add some heat to your cooking this holiday season!
Quebec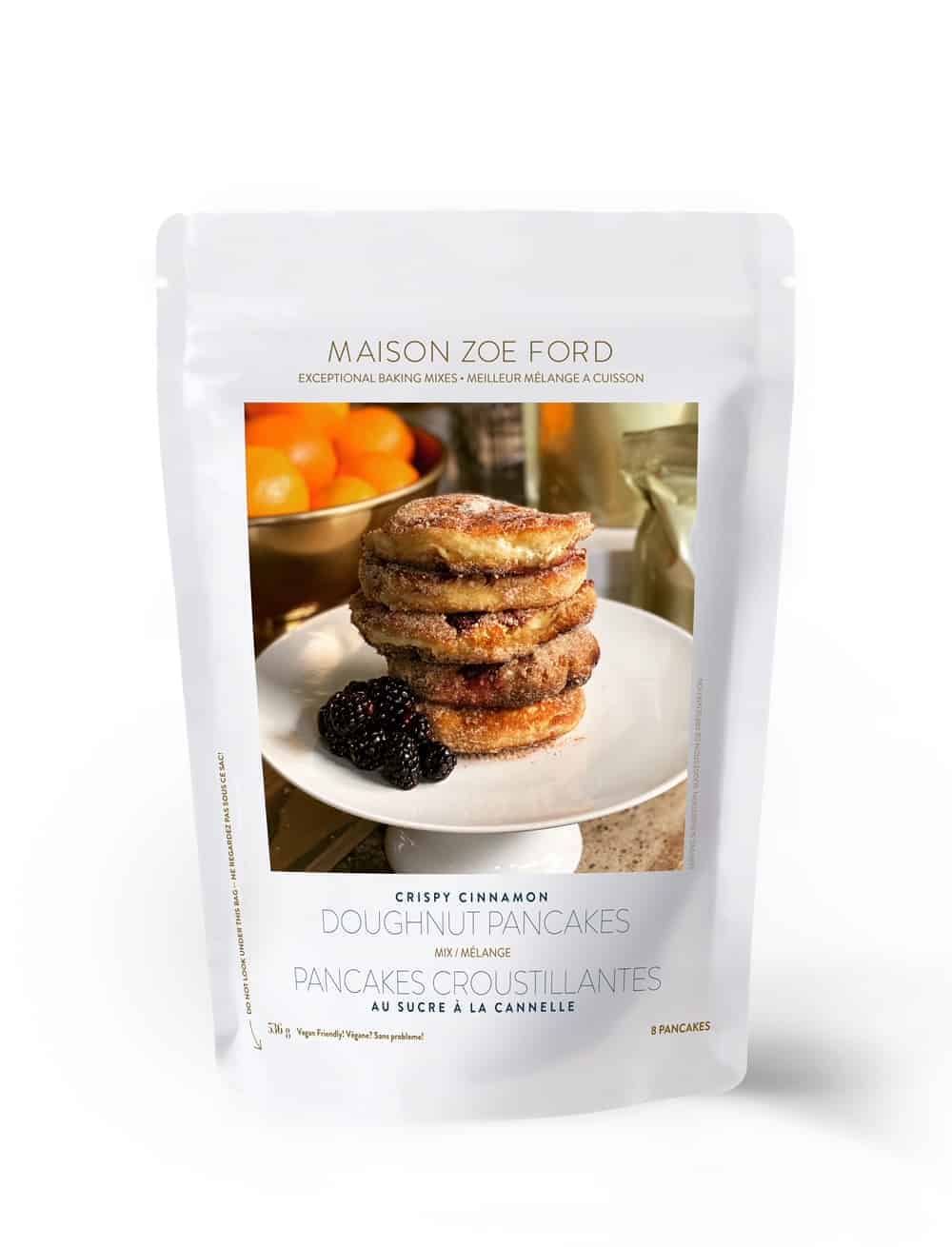 Bakery Quality Baking Mixes - The Zoe Ford Pantry
Make Christmas brunch hassle free with one of these professional quality baking mixes from the Zoe Ford Pantry! Whether you choose the extra crispy pancakes, the speedy cinnamon rolls, or the orange and spice scones, you'll be able to spend more time with family, and less time in the kitchen this holiday season.
---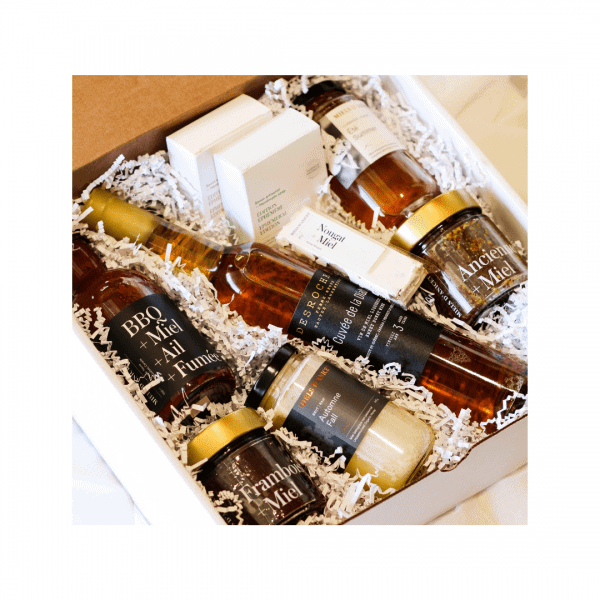 Gourmet Honey Gift Set - Meils d'Anicet
Located 275 km north of Montreal, at the foot of the Montagne du Diable, the Meils d'Anicet farm is nestled among wooded hills, and rivers, the ideal environment for their 1,000-beehive apiary. With one of these holiday gift sets, you'll get to experience a range of honey products from the Miels d'Anicet farm. Who wouldn't love tasting these sweet creations?
---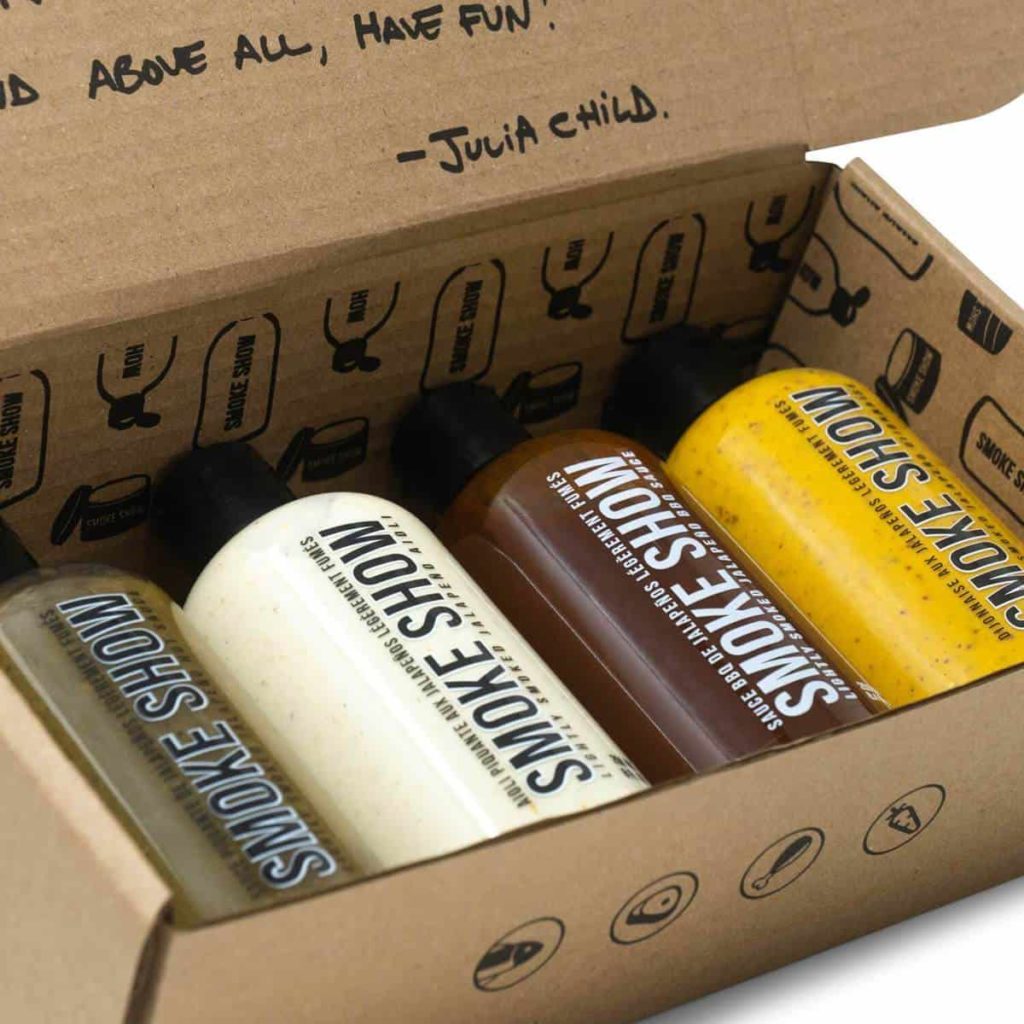 Gourmet Jalapeno Hot Sauces - Smokeshow Sauces
If you're a fan of hot sauces, then this collection of jalapeno based sauces by Smokeshow Sauces is the gift for you! While not overwhelmingly spicy, these sauces are the perfect addition to any BBQ and are a great way to spice up burgers, sandwiches, and more.
Saskatchewan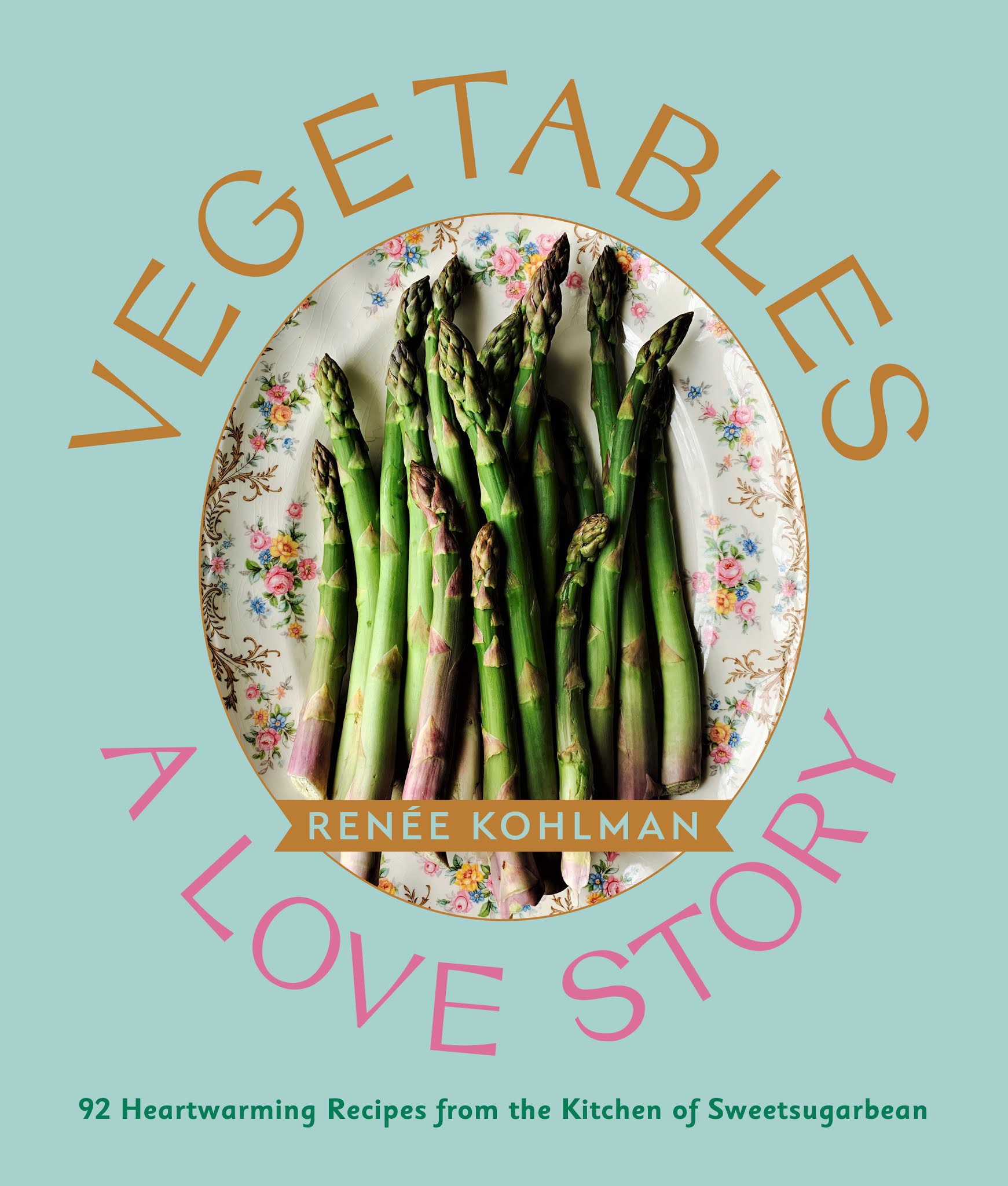 Vegetables A Love Story - Renee Kohlman
With 23 chapters covering 92 delicious and easy-to-follow vegetable-forward (but not exclusively vegetarian) recipes. You'll find new inspiration and appreciation for soups, salads, sides, tarts, casseroles, pastas, snacks, and more in this newest cookbook from Renée Kohlman.
Northwest Territories, Nunavut, Yukon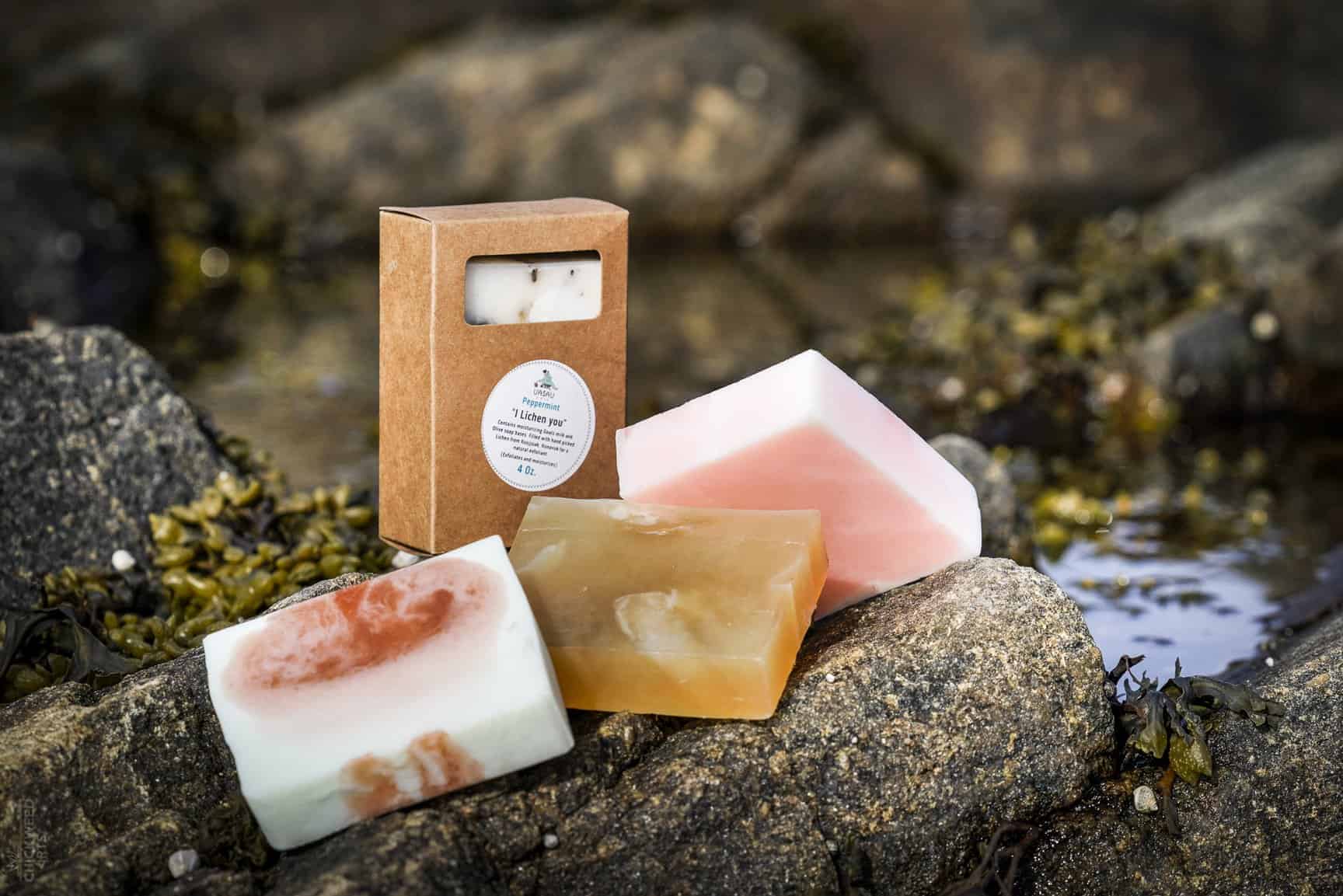 Sustainably Sourced Soap - Uasau Soap
Using traditional Inuit practices and sustainably sourced ingredients Uasau Soaps make a unique gift from Canada's far North. With ingredients such as bowhead whale oil, lichen, seaweed, lemongrass, and peppermint, these unique soaps make a great stocking stuffer!
---
As noted above, we did our best to include small food or kitchen related products from small business across Canada. Do you have a favorite business that wasn't included? Leave it in the comments below and we'll approve the comments as appropriate!