Broccoli is a great cool weather crop that you can grow at home. It is a cole crop and part of the Brassica family along with Brussels Sprouts, kale and cabbage. Full of important vitamins and minerals, growing broccoli at home isn't to hard with a little bit of planning.
This post contains affiliate links for which we may be compensated if a purchase is made through the links provided. For more information please read our affiliate disclosure.
Starting Seeds Early In The Season
Broccoli can take a long time to grow, some varieties take 85 - 100 days to harvest, so it is a good idea to start the seeds early in the season. Broccoli is usually started early in the spring(4 - 6 weeks before the last frost of the season), or in the Fall as the plants prefer cool weather and tend to bolt when the soil becomes to warm in hot temperatures.
Start the broccoli seeds in planting cells and place the tray in a warm sunny location. Plant one seed per cell at ¼ inch deep. Water lightly, keeping the soil moist. Germination should begin in 4 -7 days.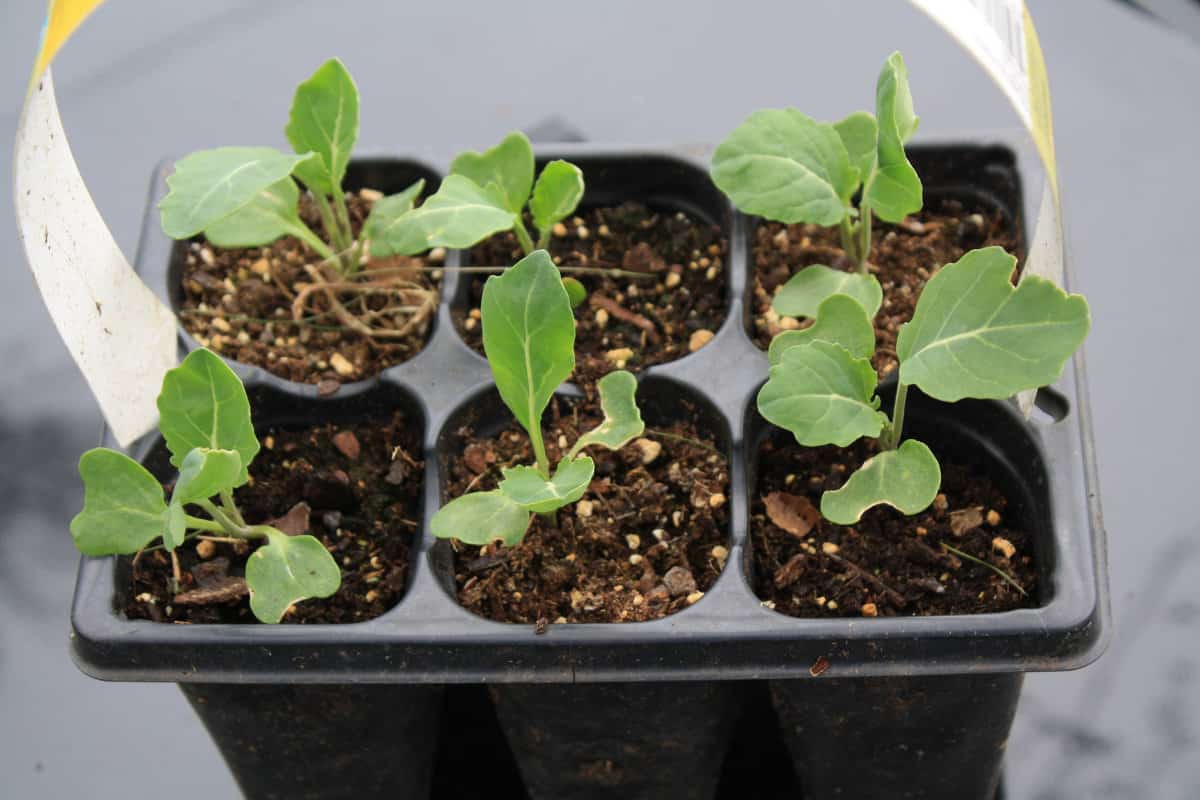 Once sprouted remove the lid and place in a sunny spot or under lights. The more light you can get the better so pick the sunniest spot in the house.
Seeds can be sown outdoors as soon as the ground can be worked. Broccoli can tolerate quite cold temperatures so waiting for the final frost is not necessary.
Where Should I Grow Broccoli?
Broccoli requires lots of sunshine to grow. So when choosing a planting location, be sure to plant in a location that receives at least 6 - 8 hours of sun a day. Broccoli prefers a well draining, slightly acidic soil. It's a good idea to test your soil with a quick soil test kit before planting and amend the soil as needed.
Work the soil well adding amendments like compost, peat moss and sand if the soil is heavy. The compost will feed the plants giving them a nice strong start. The peat moss and sand will help with drainage and lessen soil compaction.
Plant in rows using a string guide to keep everything straight. When direct sowing into the garden, plant seeds ½ inch deep and 2 inches apart. Keep rows up to 3 feet apart. These rows will be thinned once the broccoli has sprouted.
Transplanting Indoor Started Seedlings
Broccoli transplants can be moved out to the garden at 4 - 5 weeks old.
The plants will need to be hardened off over a 2 week period before being planted. Set them outdoors in a shaded wind protected area for a few hours, extending their time outdoors by an hour or two each day. After 2 weeks they can safely be planted into the garden.
If you have a cold frame the 5 week seedlings can be moved to the frame to harden off.
Plant in rows, again using a string as a guide to keep everything straight. The planting hole should be slightly larger than the root ball. Space the plants 12 inches apart and rows up to 3 feet apart. Water well after planting.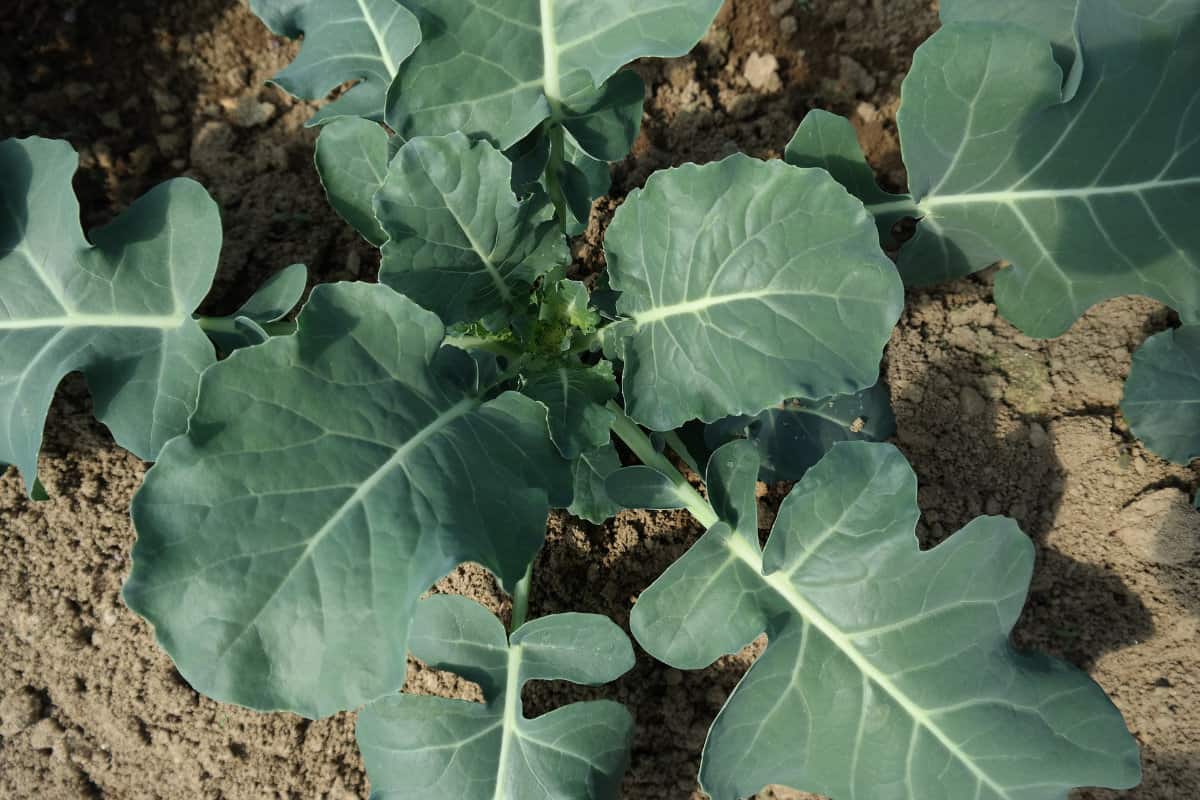 Caring For Your Broccoli Plants
The trick to growing broccoli successfully is knowing how to care for the plants properly.
Seeded rows can be thinned once seedlings are 2 inches tall. Thin to 12 inches between plants to prevent competition in the soil for nutrients, and to allow enough space for the broccoli to mature.
If you practice mulching in your garden apply a thick layer to the rows. This helps maintain moisture in the soil and root system, while also reducing weeds. A thick layer of mulch can also help regulate soil temperatures in hot weather, helping to prevent the plants from bolting.
The root system of broccoli is shallow so take care when weeding the rows to not disturb the roots.
Plan to fertilize the broccoli after the first month of growth. A balanced 20-20-20 multipurpose fertilizer is a good choice. Mix it following the manufacturer's instructions.
Once the heads begin to develop take care to avoid getting them wet when watering to help prevent disease from setting in. Water the garden as needed, it may require more during the hottest part of the summer.
Common Broccoli Pests & Diseases
As with any garden vegetable, there are several pests and diseases that can put all your hard work at risk, Knowing how to deal with them can help prevent problems, and save your harvest if problems arise.
Leaf spot, powdery mildew, black rot, and damping of are a few common diseases that are can usually be treated with a fungicide. Proper crop rotation can also help prevent disease in your garden.
Aphids, cutworms, and cabbage worms are a few very common pests that can wreak havoc in your garden. Learning how to control them will help ensure a bountiful harvest.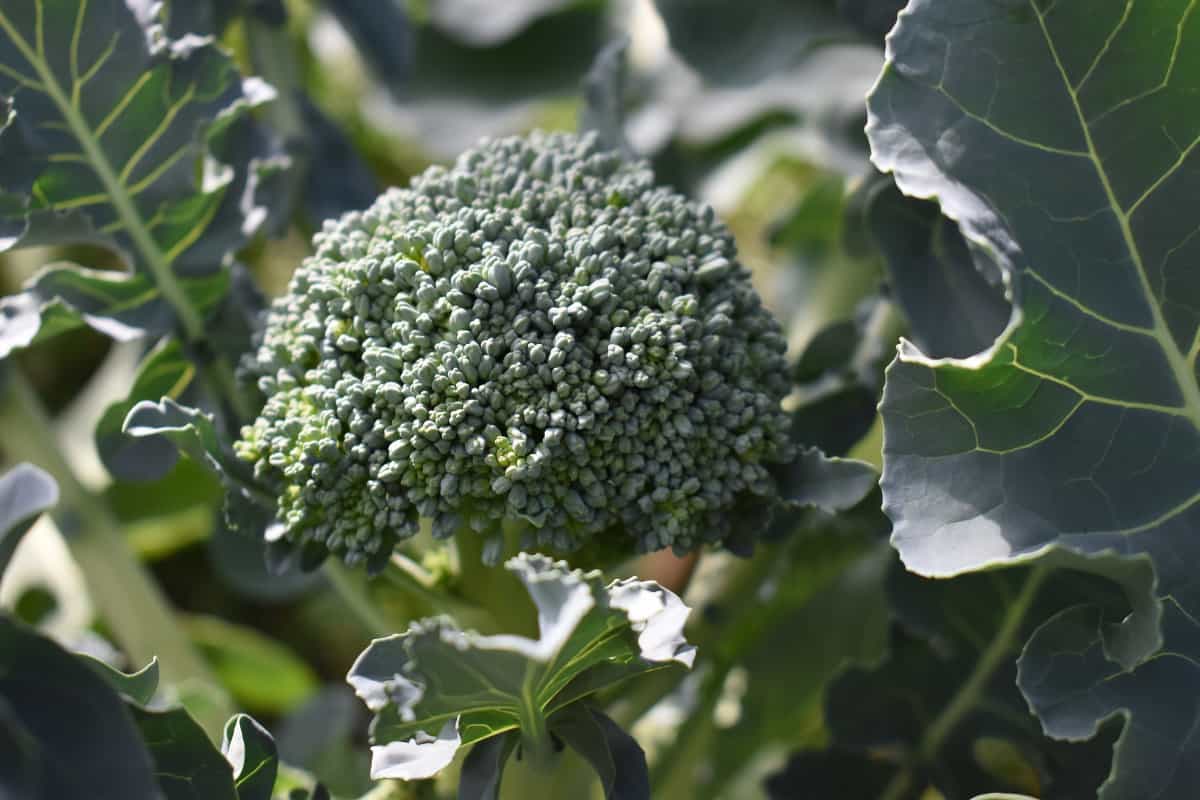 Harvesting Broccoli
Harvest when the central crowns are firm and tight and not yet flowering. Once the crowns start to loosen they will begin to flower.
Using a sharp knife cutting at an angle remove the head and 4 inches of stem. The side shoots of the stem should continue to grow slightly smaller buds which can be harvested throughout the season.
From one broccoli plant you would normally harvest the main central crown, and then 3 to 4 smaller heads later in the season.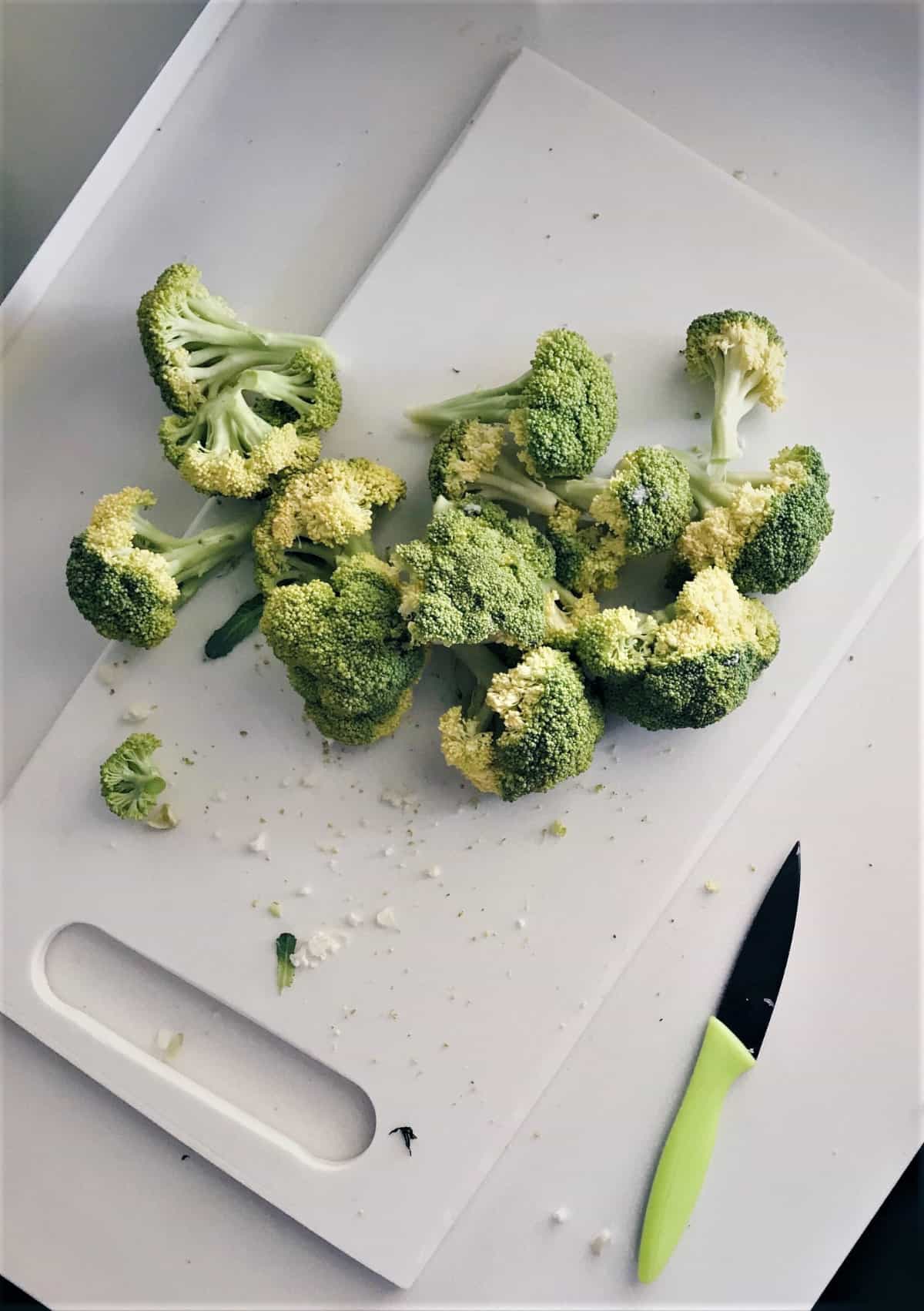 How To Store Broccoli
Wash the crowns well and allow them to dry fully. Place into food storage bags once dry. Broccoli will store well in the fridge for up to 2 weeks.
You can also freeze broccoli for long term storage. The florets and stems will need to be blanched before freezing. This helps not only preserve the color and nutrients but also the texture.
To blanche the broccoli, first wash the broccoli crowns well and break down smaller florets. You can also peel the stem and slice into half inch rounds.
Then, in small batches drop the broccoli into boiling water for 2 minutes. Using a large slotted spoon remove the broccoli from the boiling water and immediately place it into an ice bath. Once chilled, remove to dry on some paper towels. Package into freezer bags.
Recipe Ideas
Once you've grown your own broccoli, you'll want to eat it of course! Broccoli is great eaten raw on veggie platters, or cut into small florets and added to pasta salads.
Broccoli is delicious when sautéed and added to stir-fry's, cooked in a chicken casserole, or turned into a creamy broccoli soup!
Grow More Cool Weather Vegetables
Did you find this guide useful?? Comment & Rate it below, then tag me on Facebook & Instagram: @earthfoodandfire . For more DIY gardening tips & from scratch recipes follow me on Instagram & Pinterest