What could be more relaxing then sleeping in, waking up to the smells of freshly baked waffles, orange juice, and good coffee? For one, having it all served to you on a tray in bed of course! In the comfort of your pajamas, starting Mother's Day with breakfast in bed sets the pace for a day of relaxation and comfort!
You may think that serving breakfast in bed to your wife and mother of your children may be a lot of work. Cooking breakfast, taking care of the kids, cleaning up. It sounds like a lot of work I understand. I have a rowdy (almost) 2 year old that is constantly, 'helping with the dishes' even when there's no dishes to be washed. Fortunately you'd be wrong though. It's not that difficult as long as you plan ahead, get the kids to help, and most importantly serve the right food!
This post contains affiliate links for which I may be compensated if a purchase is made through the links provided. For more information please read my affiliate disclosure.
Your 'Breakfast In Bed' Game Plan
As I mentioned above, planning is key. The worst thing you can do is get this 'Mother's Day breakfast in bed' idea the day of, and try and wrangle it all together. Because yes, then it does become a lot of work, (If I'm describing you right now, I believe in you!.)
While this guide is meant for Mother's Day, you can spoil your significant other any time of the year!
Pick The Right Food
You're serving breakfast in bed. It's supposed to be a comfortable start to the day. Don't screw it up by serving something that your significant other doesn't like. Worse yet something that will make a mess!
Personally, I'm a sucker for good old fashioned scrambled eggs, toast, and bacon....as long as I don't have to cook .
Ideally you want to pick a recipe that doesn't need cutlery, though this isn't a sticking point. If Eggs Benedict his/her breakfast food of choice, do it, but plan for that runny yolk and hollandaise. That means napkins, a large plate with room to cut, and of course a good quality breakfast tray!
Stay In Your Comfort Zone & Don't Forget The Drinks!
If you don't do a lot of cooking. That's ok, but keep the meal to something you know you can pull of. Nothing more disappointing then serving something you've never made before and it tastes horrid!
My wife can't cope without a glass of water and a cup of good coffee in the morning. So make sure you include her favorite drinks, and don't be afraid to serve something alcoholic! Why not a glass of fresh squeezed orange juice, better yet a mimosa!
Work smart here and get the kids to do the hard work. Squeezing oranges is a great kid friendly and time consuming task while you prepare the rest of breakfast - Chef Markus Mueller
Keep in mind your main goal here. You want to spoil her on Mother's Day! Make it clear she won't have to do the dishes, (or clean up that orange juice mess in the kitchen).
If the sheets get dirty, no big deal, you'll do the laundry! Best of all have something planned for lunch and supper. Don't make her do the work after such a relaxing breakfast! Pick something that's easy to make(or made ahead of time and only needs re heating) so you can spend the day together as a family!
Enjoy the day together and keep it light! It's supposed to be a fun day after all celebrating motherhood!
24 Breakfast In Bed Recipes For Mothers Day
1. Homemade Pancakes from lilcookie
3. Gluten Free Double Chocolate Oatmeal Pancakes from Joy Food Sunshine
4. Huevos Rancheros from In Mama Maggies Kitchen
5. Sauteed Mushrooms & Asparagus with Poached Eggs from Healthy World Cuisine
6. Blueberry Scones with Lemon Glaze from The Forked Spoon
7. Barely Porridge with Blueberries from The Delicious Crescent
8. Healthy Vegetable Frittata from Sweet and Savoury Pursuits
9. Lobster Eggs Benedict from My Island Bistro Kitchen
10. Smoked Salmon Frittata from Killing Thyme
11. Sweet Potato Fritters with Avocado and Egg from Cook With Me Darling
12. Cinnamon Roll French Toast from I Just Make Sandwiches
13. Sweet Potato Hash Brown Cups from Only Taste Matters
14. Granola & Honey Breakfast Parfaits from Blue Bowl Recipes
15. Overnight French Toast Bake from Long Bourn Farms
16. Belgian Chocolate Waffles from Food Meanderings
17. Blueberry Coconut Waffles from The Food Blog
18. Smoked Salmon Eggs Benedict from Elizabeths Kitchen Diary
19. Heart Beet Smoothie from EyeCandyPopper
20. Pineapple Orange Smoothie from Dizzy Busy and Hungry
21. Spiced Mochaccino from Sugar Love Spices
22. Honey & Berry Whipped Ricotta Parfait from She Loves Biscotti
23. Spinach & Egg Breakfast Pizza from Curry Trail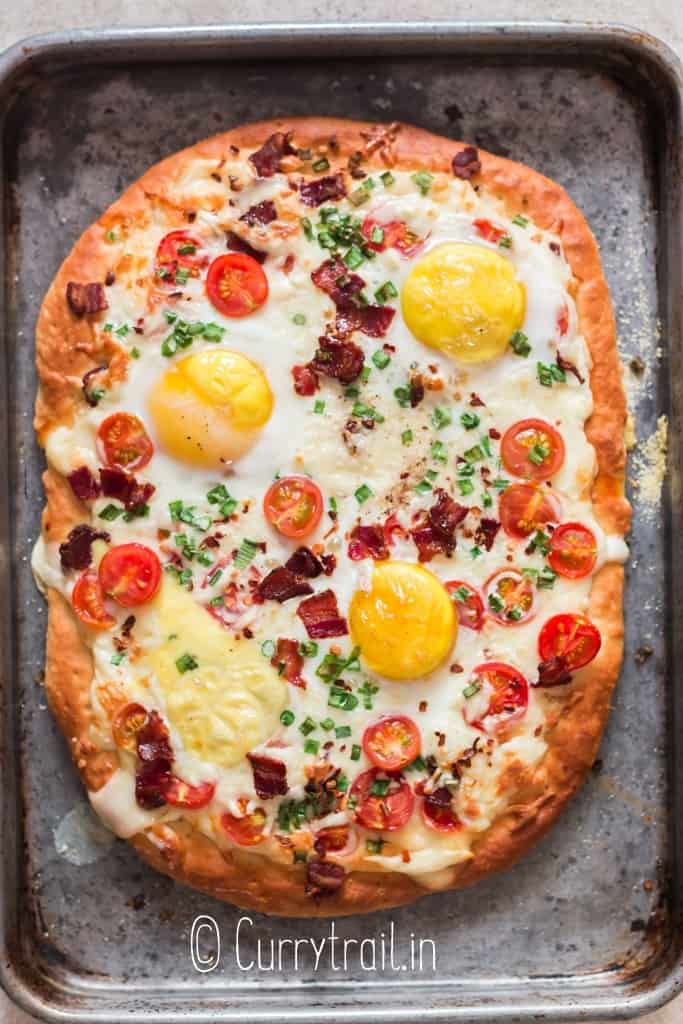 24. Baked Eggs from Pinch and Swirl
Don't Forget Lunch & Supper!
1. Asparagus & Proscuitto Egg White Quiche
2. Broiled Salmon & Cous Cous Herb Salad from My Kitchen Love
3. Butternut Squash & Chicken Gnocchi from Pass Me Some Tasty
4. Southwestern Chicken, Avocado, and Tomato Salad from A Farm Girls Kitchen