Whether you're looking to eat less meat for health reasons, environmental reasons, or simply to add variety to your weekly meals, these 22 plant-based dinner recipes will help you achieve your goals.
But first, what does a 'Plant Based' diet actually entail?
This post contains affiliate links for which we may be compensated if a purchase is made through the links provided. For more information please read our affiliate disclosure.
What Is a Plant Based Diet?
According to Wikipedia: A plant-based diet is a diet consisting mostly or entirely of foods derived from plants, including vegetables, grains, nuts, seeds, legumes and fruits, and with few or no animal products.
Makes sense right? A plant based diet consists mostly of plant-derived foods. That said, a plant based diet differs from a true vegetarian or vegan diet, in that animal products are still allowed. They are just consumed in much smaller quantities.
Are Plant Based Diets Healthy For You?
Many plant based diets are inherently rich in vitamins, minerals, and fibre needed to live a healthy lifestyle and which can help reduce the risk of heart disease, diabetes, and even cancer.
Just eating any plant based foods isn't good enough though. As research at Harvard Medical School has shown, choosing the right plant based foods is just as important as reducing the amount of animal products consumed.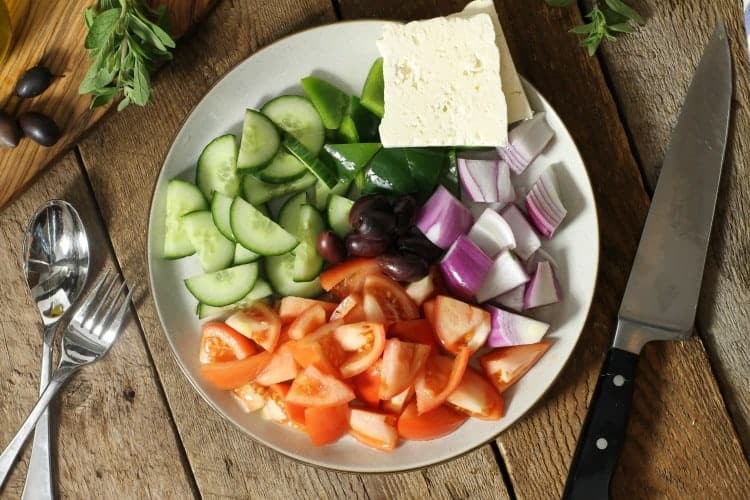 Eating only white rice and white bread (although they are plant based) for example, is not the healthiest choice as they are both highly processed and contain minimal nutrients.
It's important to eat a wide variety of plant based foods, and choose whole unprocessed foods whenever possible.
Plant Based Recipes To Help You Eat Better
So you made it this far, and you've decided to finally try eating more plant based meals. That's great! I've put together a collection of recipes to help you enjoy a variety of foods, and meals, to help you start enjoying more plant based foods.
While these recipes are all 'plant-based', they are not vegan and may include animal products such as dairy or eggs.
Plant Based Side Dishes
The perfect accompaniment to an entree, these plant based side dishes are packed with flavour and make a great lunch to boot!
Plant Based Supper Recipes
When you're looking for something a little more filling, look no further. These plant based supper recipes are sue to get your creative culinary juices flowing (not to mention your tastebuds!), all while keeping it healthy.
Plant Based Tacos & Burgers
Who said plant based diets couldn't include tacos or burgers!? These plant based options are perfect for summer cookouts with friends and family.
Plant Based Instant Pot Recipes
Have an Instant Pot? Get cooking with these simple and delicious Instant Pot plant based recipes.
Made the recipe? Comment & Rate it below, then take a picture and tag me on Facebook & Instagram: @earthfoodandfire . For more from scratch recipes follow me on Instagram & Pinterest