Who doesn't like a nice cold and refreshing drink on a hot summers day. Ideally served along side some good food, (Bajan Fish Cakes anyone!?) and good friends, this rum punch fits the bill for any summer party. Especially a national holiday such as Canada Day!
This Caribbean Rum Punch recipe is the drink of choice for many tourists visiting the island, and luckily is very easy to make!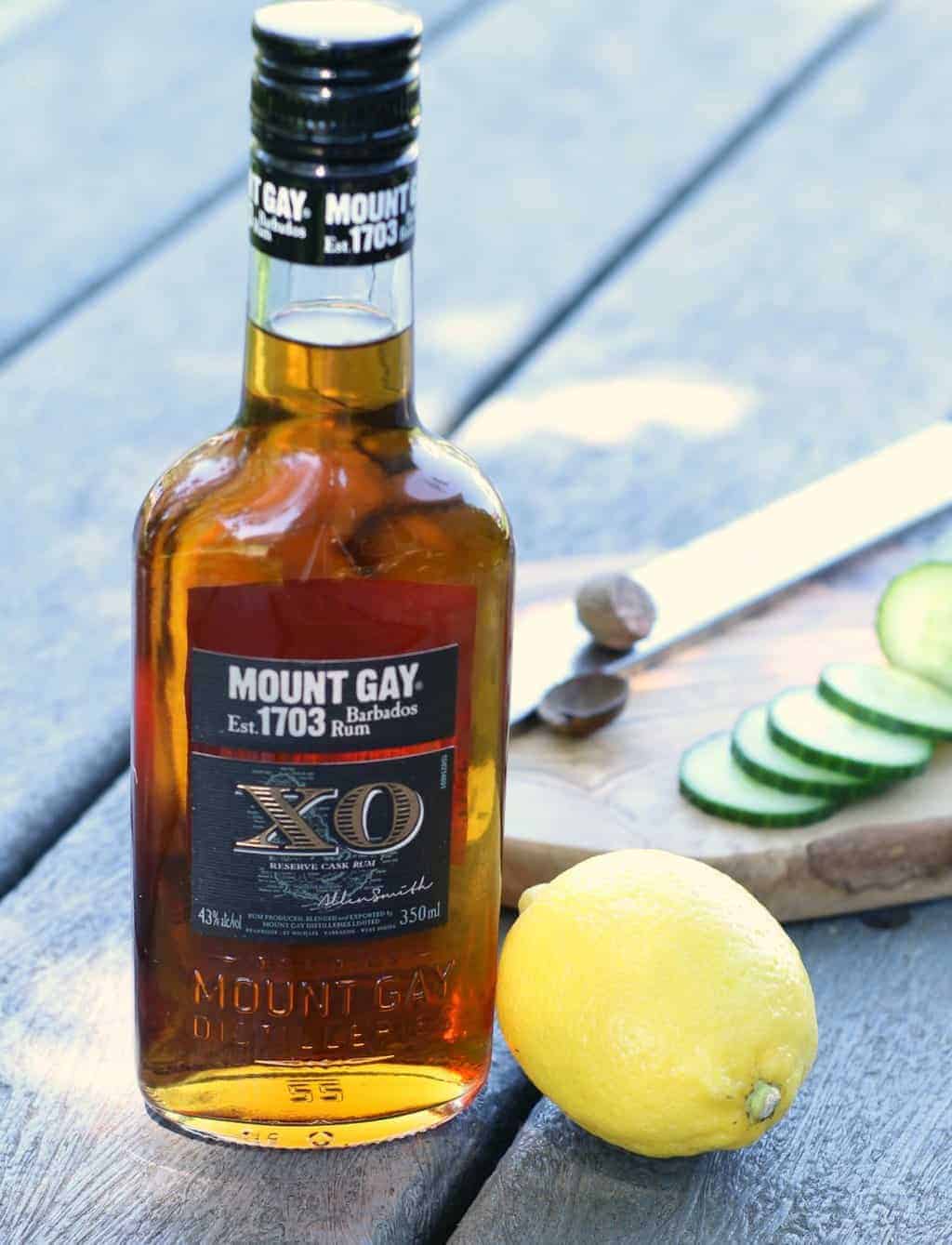 This post contains affiliate links for which we may be compensated if a purchase is made through the links provided. For more information please read our affiliate disclosure.
Bajan Rum punch is thirst quenching, and best of all so good! While it can be flavored with an endless combination of fruit juices to create unique flavor variations, it's important to use a good quality rum to really set this Caribbean Rum Punch recipe above the rest.
Mount Gay Eclipse or Mount Gay Extra Old are ideal, (and the traditional Barbadian choice!) and blend beautifully with the rest of the ingredients. Barbadians even have a simple rhyme to remember this rum punch recipe by:
One of sour, two of sweet, three of strong and four of weak. A dash of bitters and a sprinkle of spice, serves well chilled, with plenty of ice!
Easy enough to remember isn't it!? With only five ingredients this rum punch couldn't be easier to mix up, and best of all, no special bartending skills are required!
Carribean Rum Punch
One part (¼ cup) - Fresh squeezed lemon or lime juice (though any citrus will do)
Two parts (½ cup) - Brown Sugar
Three Parts (¾ cup) - Dark Rum
Four Parts (1 cup) - Water or Fruit Juice (I used Watermelon Juice)
In regards to the bitters and spice, a dash or two of Angostura Bitters (affiliate) and a sprinkle of nutmeg are added to each glass. For a pop of color serve the Rum Punch in a pitcher and throw in some cucumber slices.

While the recipe calls for lemon or lime juice, feel free to experiment and use other citrus juices. Why not try fresh orange or grapefruit juice?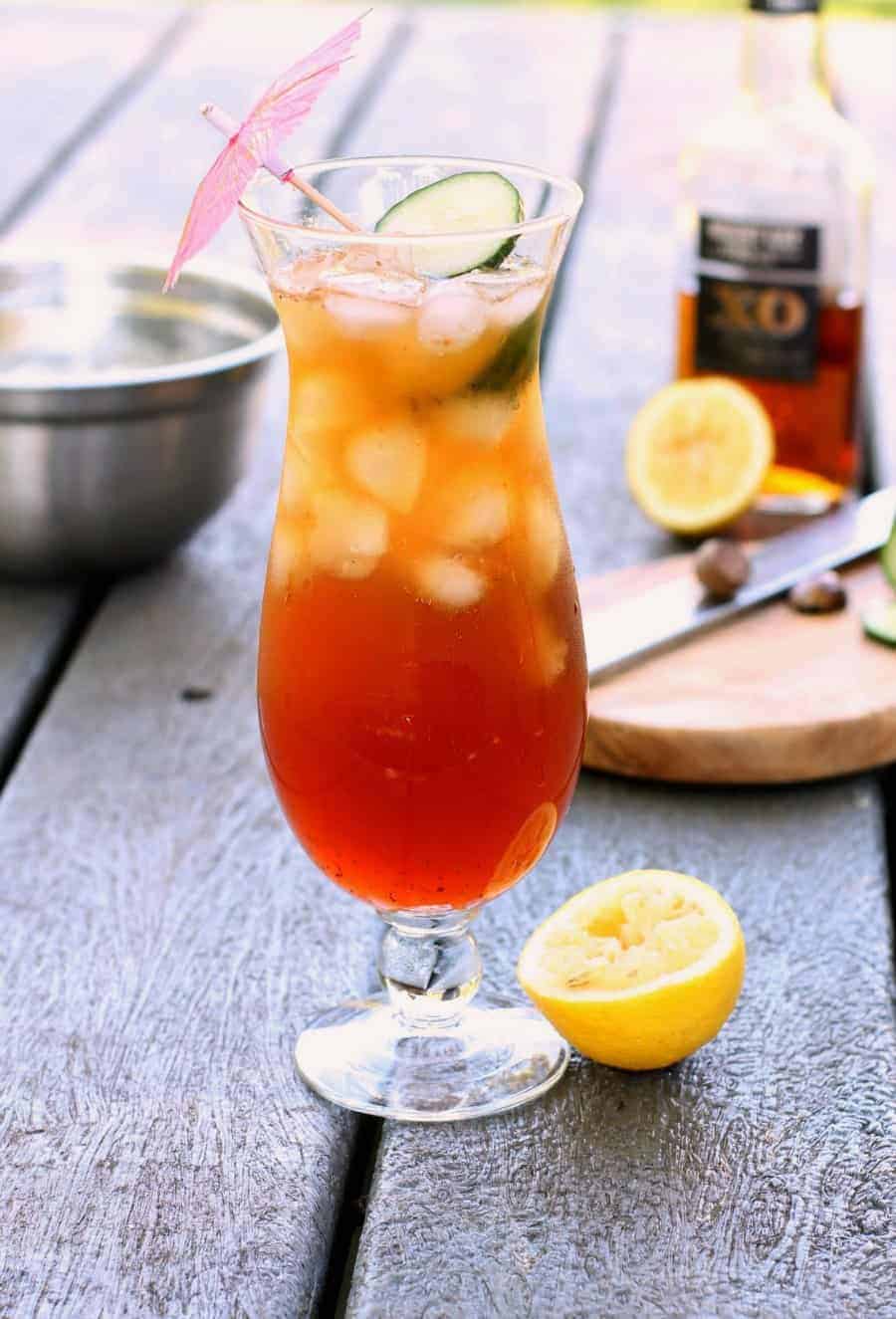 This Bajan Rum Punch will last almost indefinitely in the fridge, but let's be serious, you'll be lucky if it lasts the day!
Be warned this rum punch goes down very easy and can pack a nasty punch if you drink too much! Before you know it, you'll be face down in the sand! Serve with plenty of ice, and as always drink responsibly and have fun!
Tried the recipe? Take a picture and tag me on Facebook & Instagram: @earthfoodandfire . For more from scratch recipes follow me on Instagram & Pinterest
Recipe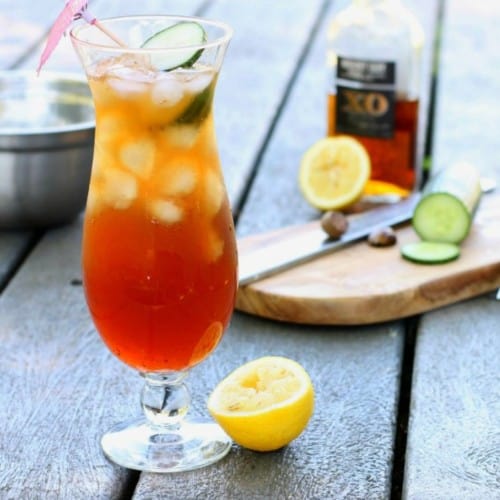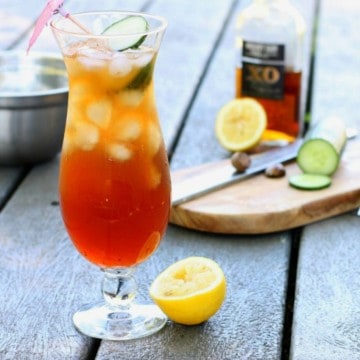 Caribbean Rum Punch
The perfect (and easy to make) party drink, this traditional Bajan rum punch is perfectly suited to any occasion!
Ingredients
¼

cup

Fresh squeezed lemon or lime juice

though any citrus will do

½

cup

Brown Sugar

¾

cup

Dark Rum

1 cup

cup

Water

Susbstitute various fruit juices to create flavored rum punch variations!
Instructions
Simply mix all the ingredients in a large jug, mix, and then chill for half an hour before serving to make sure it's nice and cold.

Garnish with Angostura Bitters and some grated nutmeg
Notes
Try this recipe with any freshly squeezed citrus juice, just be sure to use a good quality rum!
Nutrition
Nutrition info is auto-generated. This information is an estimate; if you are on a special diet, please use your own calculations.
Some of the links in this post lead to affiliate sites through which Earth, Food, and Fire may earn a small commission (at no increased cost to you) should you make a purchase. This allows us to stay online and keep creating awesome content! For more info check the Affiliate Disclaimer. All advice, and opinions are based on observations in my own garden.