Eating seasonally is just one of the ways we can all reduce our carbon footprint, and even save some money in the process. Since Spring can be an unpredictable season in the garden, cold hardy vegetables and leafy greens are the star of the show this time of year.
You can expand the variety of seasonal produce available by incorporating some leftover winter vegetables. Carrots, beets, and even brassicas such as cauliflower and romanesco are a great way of adding more veggies to your diet during the cool spring months!
Seasonal Spring Salads
These 11 spring salads are a wonderful collection of recipes from some great food bloggers, showcasing everything from simple to exotic spring produce!
Starting with light, green leafy salads, and progressing to hearty winter vegetables, this collection of spring salads and dressings is sure to keep you eating seasonally and maybe even from just your own garden!
1.Wild Foraged Miners Lettuce Salad from Forest and Fauna
2. Miners Lettuce & Mizuna Salad from Diversivore
3.Shaved Asparagus Salad from Simply Fresh Dinners
4.French Country Salad from Mon Petit Four
5.Kale Chicken Ceaser Salad from Platings and Pairings
6.Minty, Pea, & Farro Salad from She Loves Biscotti
7.Potato Salad with Asparagus from Maria Ushakova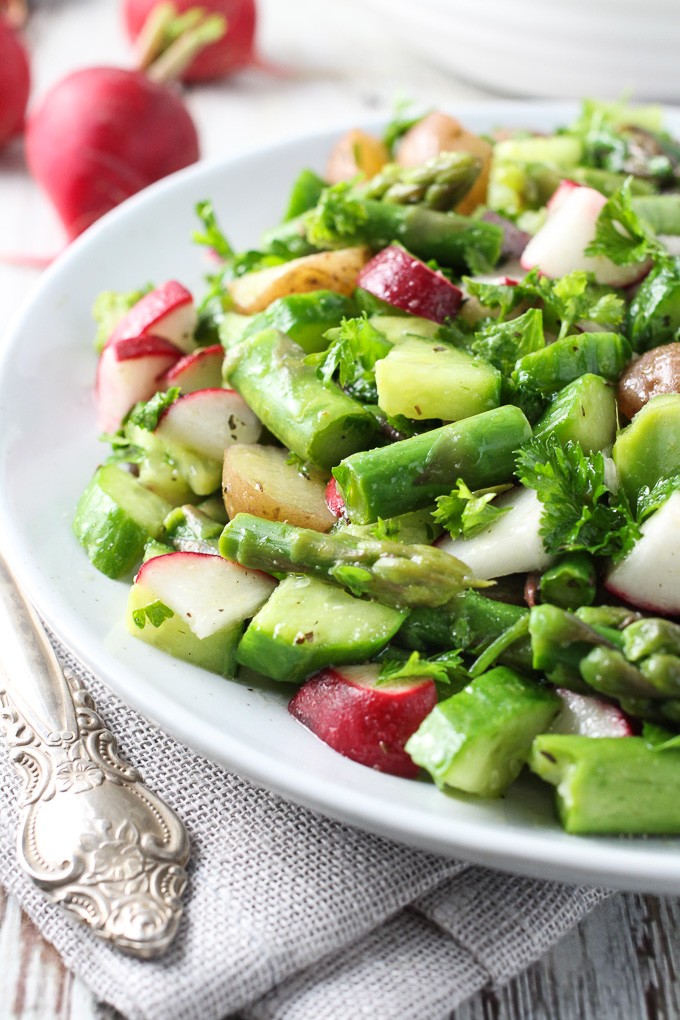 8.Roasted Romanesco Salad from Killing Thyme
9.Roasted Beet and Onion Salad from Stacey Homemaker
10.French Carrot Salad from Nourish and Fete
11.Purple Sweet Potato Salad from Cinnamon & Coriander
By eating salads that use seasonal produce, and (preferably) local grown vegetables, you ensure you're getting the freshest, and most nutritious food possible! Eat even better by making your own salad dressings and cutting out un-healthy preservatives! Try this simple Grapefruit Vinaigrette on any leafy green salad for an instant boost of Vitamin C and of course flavour!!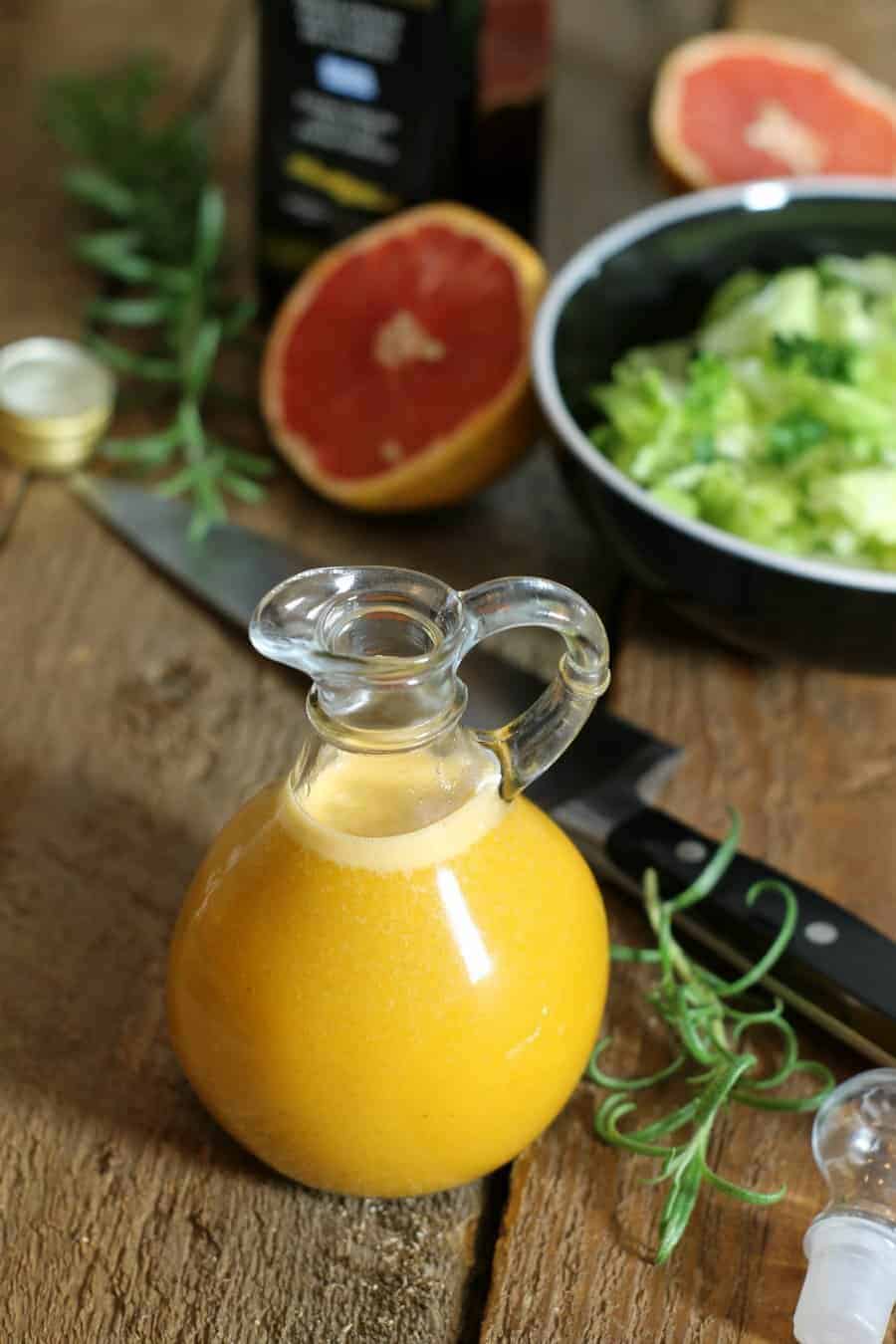 Make sure you're following me on Facebook, Twitter, Instagram, and Pinterest for weekly cooking tips, tricks,  new recipes and to stay up to date with everything going on here at Earth, Food, and Fire!