By now,(end of July) your home food garden is probably in full swing. Using raised garden beds and cold frames ensures you always have more then enough produce and herbs to work with in the kitchen.
This makes it the ideal time of year to start thinking about the cold winter months, and how to preserve your herbs and other produce for future use. There are many ways of preserving herbs at home, but these three methods will ensure you have a lasting supply of herbs for various uses year round. For a year round supply of fresh herbs consider growing your own herbs indoors!
Drying Fresh Herbs
Drying herbs is probably one of the oldest and easiest ways of preserving herbs. Besides growing and harvesting, there is very little other work that is required. All herbs can be dried using this method, just keep in mind delicate herbs such as parsley, cilantro, and chives will dry faster, then woody herbs such as rosemary, thyme, and sage.
After harvesting the herbs, create bunches by collecting the stems together and tying them with some jute twine (affiliate link) or other string.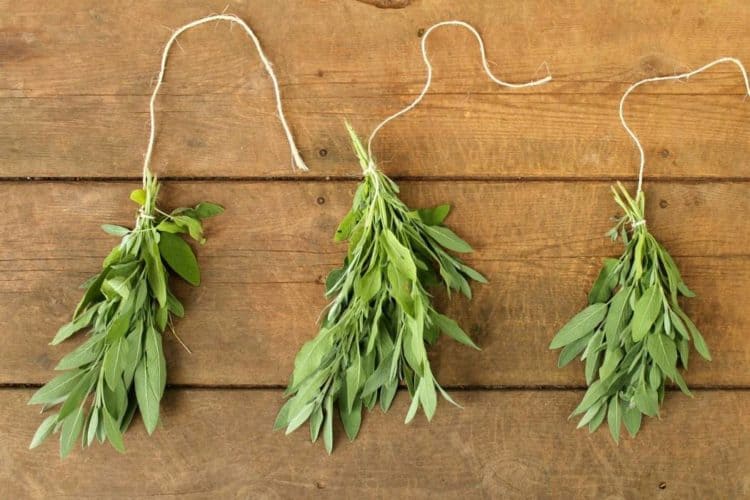 Hang the bundles of herbs upside down, in a dark, dry spot such as near your furnace or wood stove in the basement.
Keep some space between the bundles so air can evenly circulate and moisture isn't trapped. It will take 2 or 3 weeks for the herbs to completely dry out, they will be dry and brittle when done.
Once fully dried you can crush the dried leaves and store them in glass jars for use in cooking or to make homemade tea!
Storing Herbs In Oil
Another method and one that yields faster results then drying, is storing your fresh herbs in oil.
You have two options here:
Store the whole herb in a bottle to create an infused flavored oil for use in marinades, dressings and other condiments.
or
You can chop the cleaned and washed herbs to make little oil herb pucks which can be stored in the freezer!
If you want to infuse an oil with herbs, simply trim of any old or diseased sections, and then wash the herb. Make sure to pat the washed herbs dry, and then place in either a mason jar or oil bottle and cover with oil.
When infusing oil with herbs, you can keep it "plain" with just the herb, or create various flavored oils by adding other ingredients such as garlic, crushed chilies, and other spices from your pantry.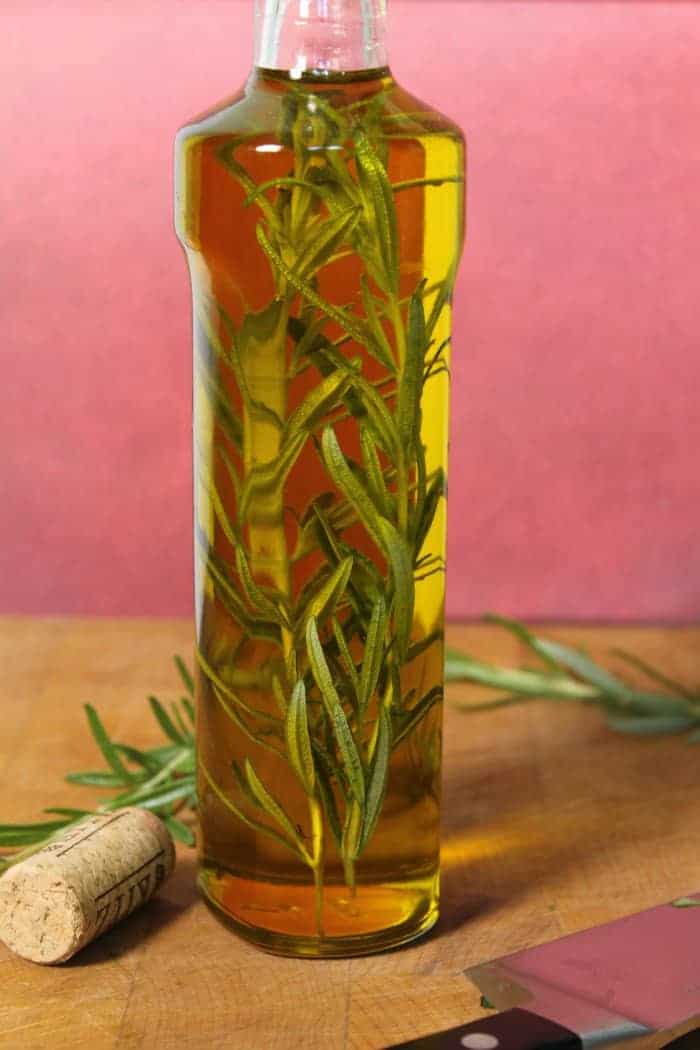 To make frozen herb cubes, chop the herbs and fill an ice cube tray or silicone mold ¾ full. Pour olive oil over top until the cubes are filled and then freeze for 2 to 3 hours. Other oils may be used such as clarified butter, coconut oil (affiliate link) or even lard!
These little oil/herb cubes are perfect for use in soups, sauces and other dishes that can use some fresh herb flavor to liven up the flavor.
Be warned these cubes melt really quickly once taken out of the freezer!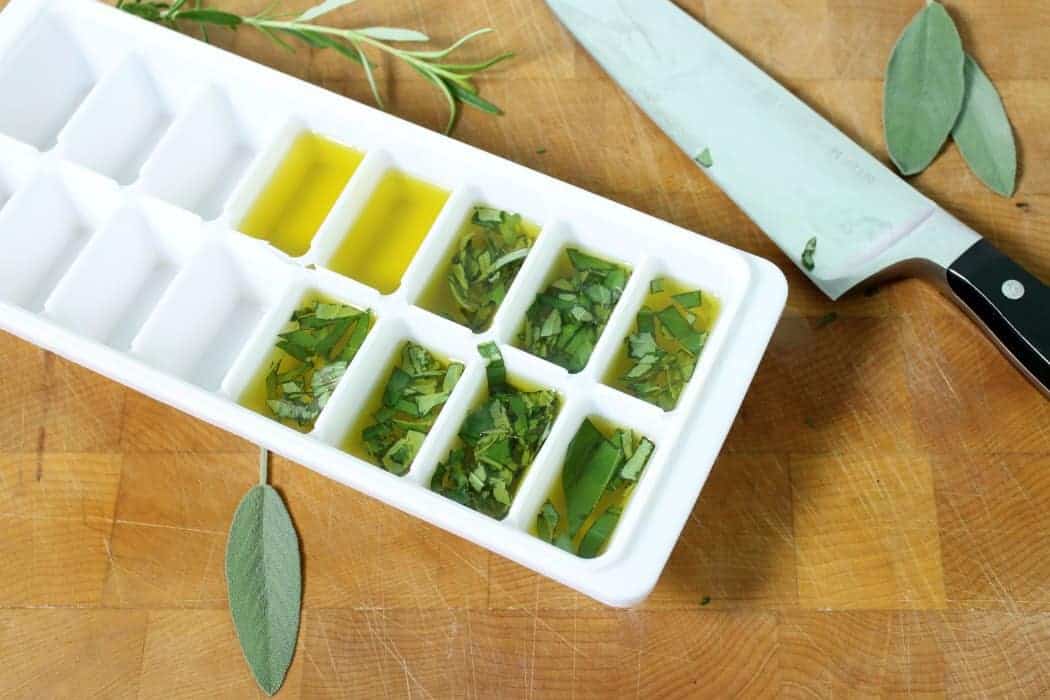 Preserving Herbs With Recipes
The third ( and my favorite!) way of preserving herbs is with recipes! By using recipes to process and preserve your herbs, you can use them instantly, create condiments and dressings, that will save you money by not having to buy them,and help you lead a healthier lifestyle by getting the benefits of fresh herbs in your diet!
A great example is pesto.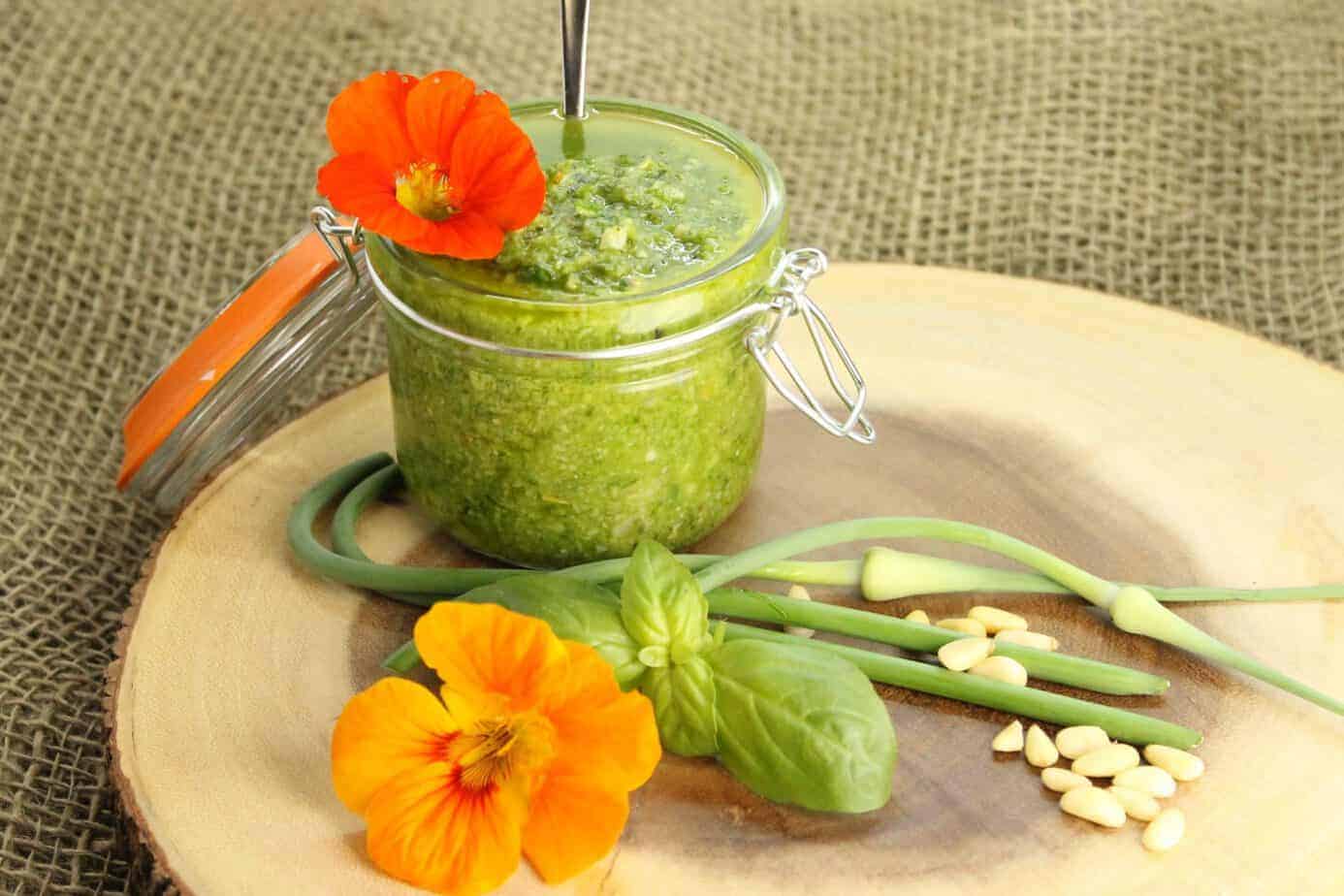 Take this Garlic Scape & Basil Pesto for example. It utilizes fresh garlic scapes, and basil from the garden to produce a delicious pesto, perfect for use in pasta dishes, as a marinade for chicken, or even as a spread on sandwiches and crackers!.
You can double up on the recipe to create a larger batch and store the pesto in mason jars, which you can process in a hot water bath (very similar to the canning process) to seal the jars and allow for storage at room temperature.
Besides storing herbs in oil as described above, you can also use vinegar to create homemade condiments and dressings!
Make a delicious chive blossom vinegar for use in marinades and salad dressings! This lightly onion flavored vinegar is great with hand cut fries!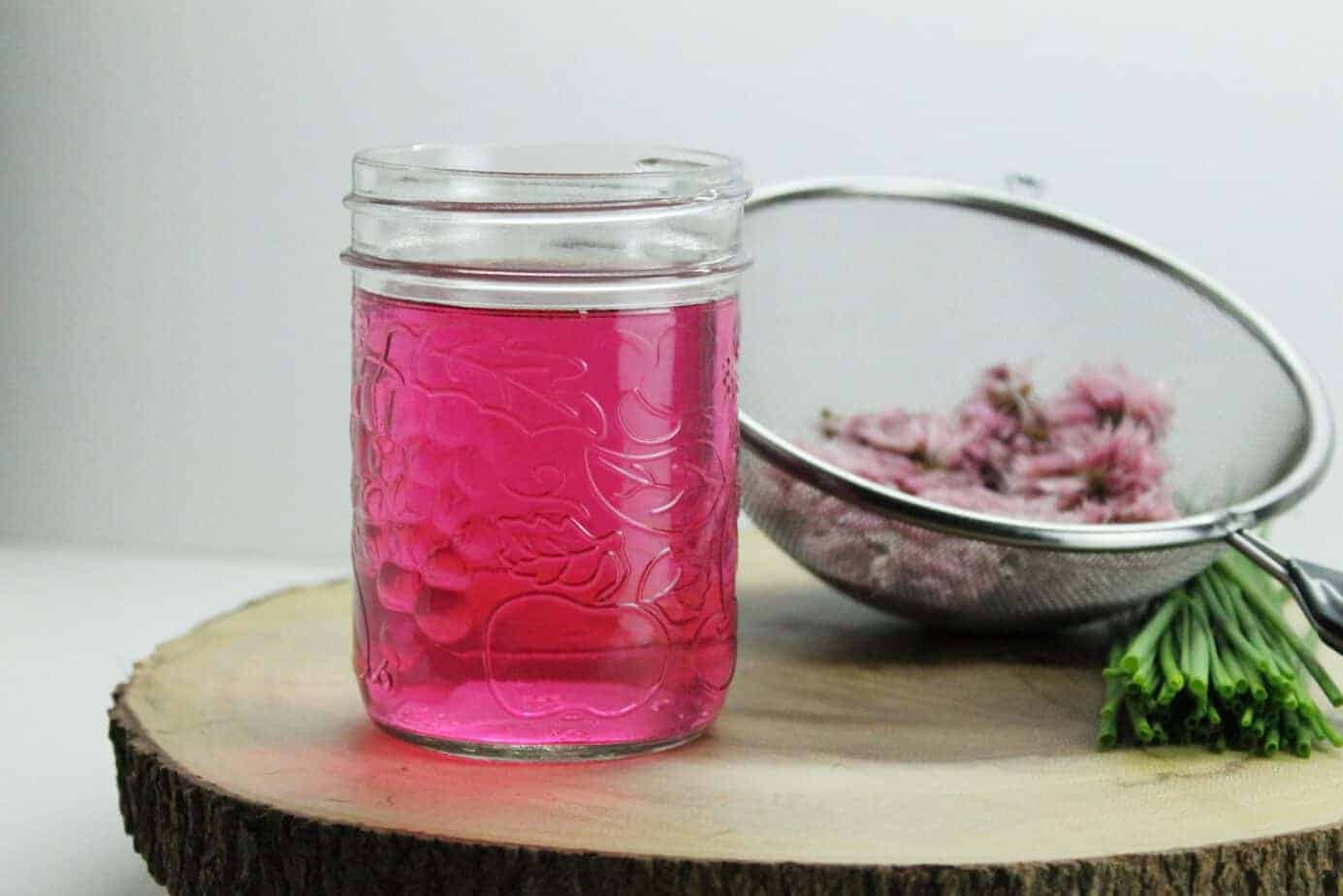 There are a multitude of recipes that use fresh herbs and act as a preservative. What are your favorite methods of preserving herbs? Let me know in the comments below! Make sure to sign up for our weekly newsletter to keep up to date with all the latest goings on here at Earth, Food, and Fire!
Some of the links in this post lead to affiliate sites through which Earth, Food, and Fire may earn a small commission (at no increased cost to you) should you make a purchase. This allows us to stay online and keep creating awesome content! For more info check the Affiliate Disclaimer.