Last Updated on
Hummus is probably my all time favorite "snack dip" besides Tzatziki. I love the creaminess, richness and incredible flavor that this simple dish can provide. Traditionally a blend of Chickpeas, (also known as garbanzo beans), garlic, tahini (sesame paste) oil and lemon, Hummus is extremely versatile. This tasty dish originates from the Middle East, specifically Egypt and the Levant. Learning how to make hummus from scratch is super easy though, not to mention tasty!
You can use it as a spread or base on a pita or naan pizza, as a dip for crudites, a healthy snack with some pita chips, your imagination is the limit here. You can even mix it in with mayonnaise and use it on sandwiches (if you haven't simply substituted it for mayo already)! Hummus is full of fibre, proteins, vitamins B6 and C, and minerals such as iron, and zinc, making it a nice healthy way to start a meal or snack. Traditionally served and scooped with pita bread, you can garnish hummus with hard boiled eggs, paprika, parsley, cumin, cucumber tomatoes, the list goes on.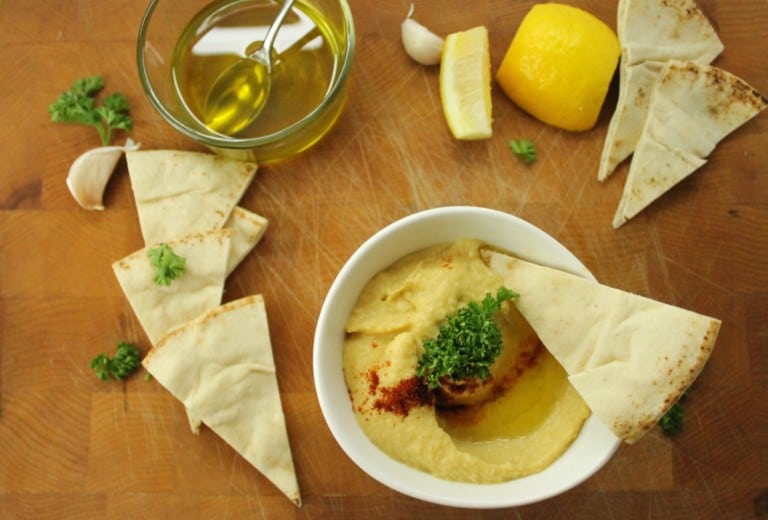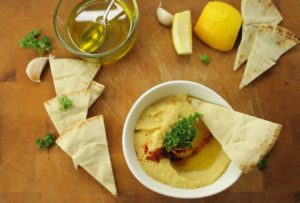 This post contains affiliate links for which I may be compensated if a purchase is made through the links provided. For more information please read my affiliate disclosure.
Why You Should Make Your Own Hummus (Instead Of Buying It)
Since hummus is so easy to make at home and freezes really well, I am always surprised when people buy it pre-fab at the store. You can pay five to six dollars for a little less than a cup worth of hummus, or buy a can of chickpeas for about ninety-seven cents. Lemon and garlic cost roughly a dollar or two, and I would hope you already have oil salt and pepper at home!
So for about four dollars you can make roughly triple the amount of hummus that you would buy in a store. Making your own hummus from scratch also has the added bonus of giving you the option to adjust the seasonings, however you like! Love roasted garlic? No problem, simply toss in a few roasted cloves. You could even mix in some spinach and red peppers for an extra health boost. Different spices, herbs, vegetables, and nuts have all been added to hummus over the centuries, so let your imagination run wild!
The Easiest Hummus Recipe Ever
For this recipe, I am going to keep things fairly basic and simple, so that you can then take this base recipe and modify it to your own tastes. Think of it as a base recipe.
You will need:
1 540ml can of Garbanzo Beans (Chickpeas)
2.5 cloves of garlic
2 lemons juiced
1 cup of oil (I prefer olive oil)
and salt and pepper to taste
Since I do not own an electric food processor, I am going to be using a simple little hand held crank one, that does the job just as well. You can also make this hummus recipe in a mortar and pestle but you would need to crush all your chickpeas first and then add your oil at the very end. It does take a little longer to do this by hand, but don't give up and keep going until your hummus is smooth!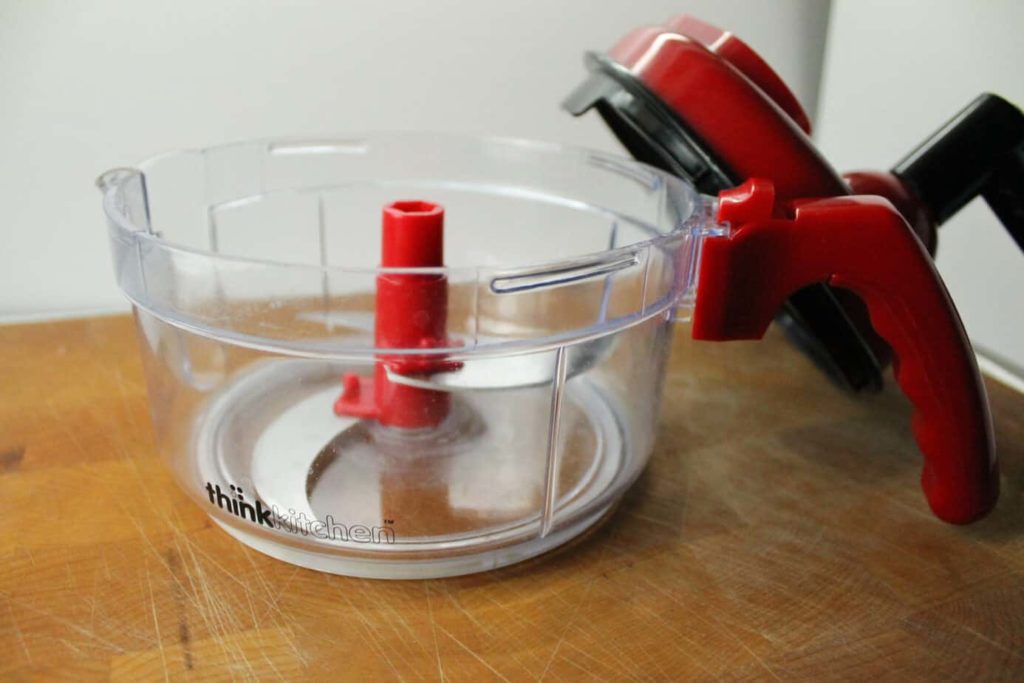 Start by draining all the liquid from your chickpeas and rinsing them very well under cold water. You can save the brine for future use (I'll cover this in a future post) or simply toss it. It is just the liquid that the chickpeas were cooked in while they were processed.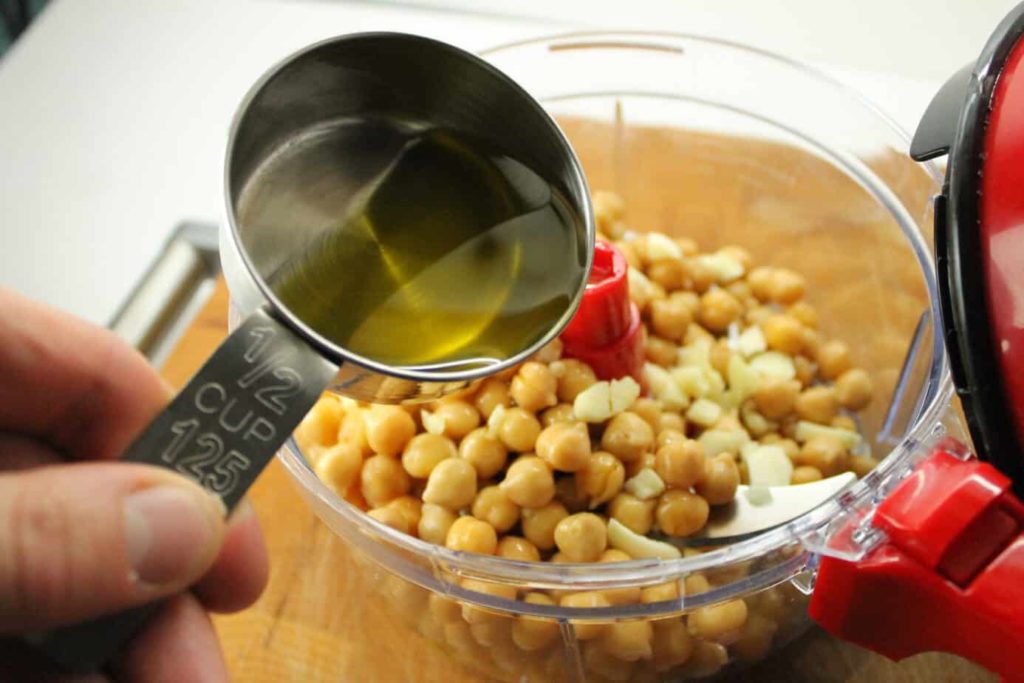 Once the Chickpeas are rinsed, add them to your food processor with half the oil, garlic, lemon and salt. Blitz them until the chickpeas are smooth. Once it starts getting a little harder to blitz the paste, add the rest of the olive oil to the mix and keep going. You could leave the paste chunky if you like or go for a completely smooth end product. The hardest part is over! To get the seasonings evenly mixed in I would suggest adding them right to the food processor from the start.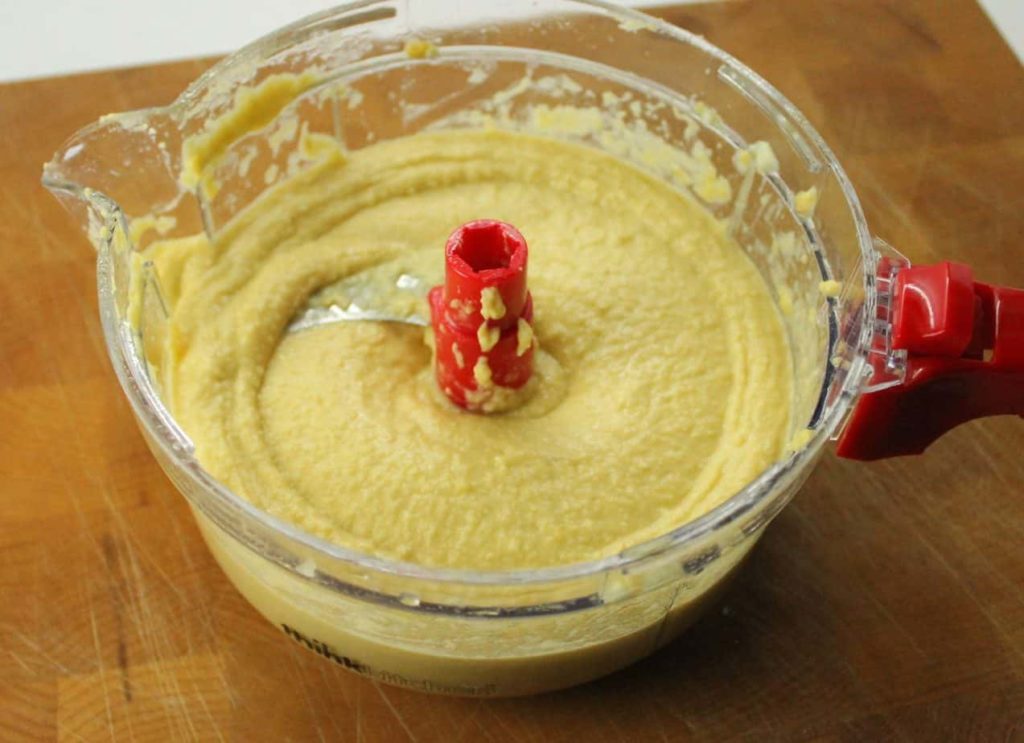 If your hummus is too thick, simply add the rest of the oil to help thin it out. You can also add a splash of water if you like as well. As I mentioned above, you can easily add any other flavourings to the hummus at this point. Roasted red peppers are a popular addition, but try it with some cumin, coriander, and served it with sliced cucumbers! It's simply delicious!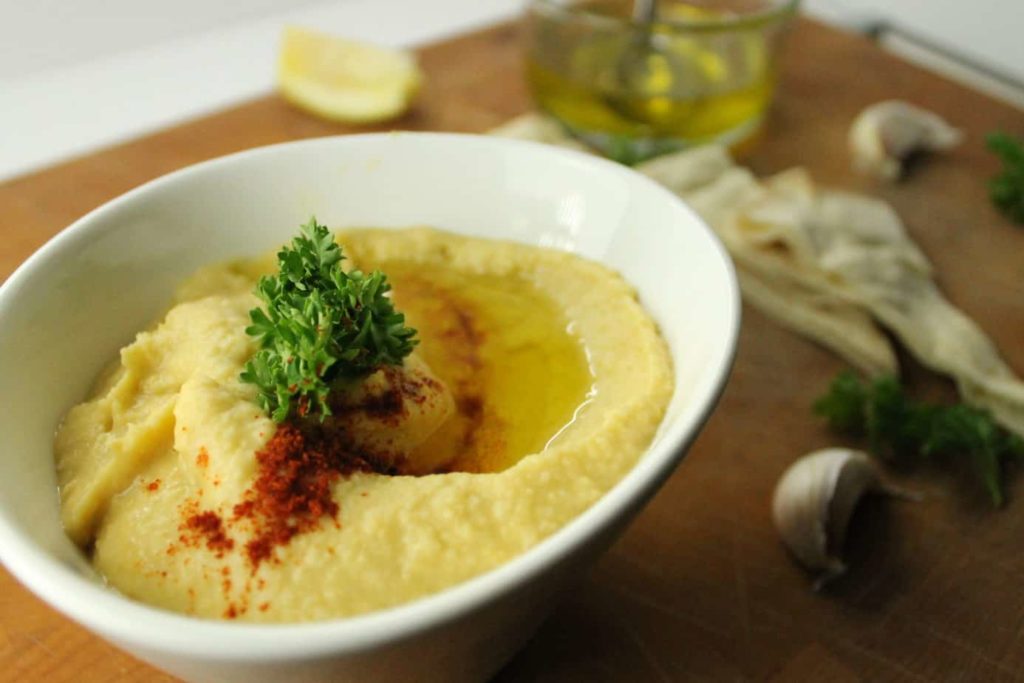 Made the recipe? Comment & Rate it below, then take a picture and tag me on Facebook & Instagram: @earthfoodandfire . For more from scratch recipes follow me on Instagram & Pinterest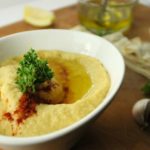 Print
From Scratch Hummus
Learn how to make hummus from scratch with this simple 5 ingredient recipe. Easily modified to suit your own tastes & makes a great dip for crudites!!
Ingredients
1

540 ml can

Chickpea Beans

Chickpea Beans

2.5

cloves

garlic crushed

2

lemons juiced

1

tsp

salt

1

cup

olive oil
Instructions
Strain the Chickpeas from the liquid in the can and rinse under cold water.

Add the chickpeas, garlic, lemon juice, salt and half the olive oil to the food processor.

Pulse the mixture until the chickpeas turn into a chunky paste.

Add the rest of the oil and keep pureeing until the hummus becomes smooth.

Season with salt and pepper.

At this point add any other flavourings, such as spinach, roasted red peppers, tahini, roasted garlic, etc.