One of my favourite traditional German dishes, spätzle are probably the easiest "noodle" recipe you can make at home. This spätzle recipe takes roughly twenty minutes to prepare and uses everyday ingredients you may already have in the pantry.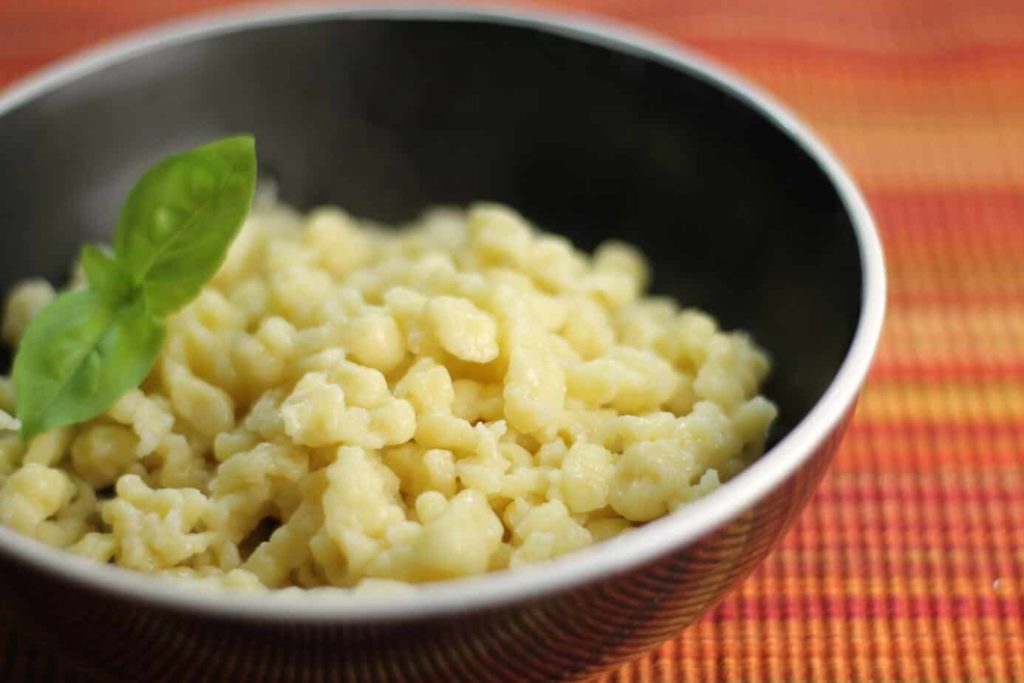 This post contains affiliate links for which I may be compensated if a purchase is made through the links provided. For more information please read my affiliate disclosure.
What Are Spätzle?
Spätzle noodles, are sometimes also called Knöpfle, or Chnöpfle, depending on which region of Germany or Switzerland you are in.
They are a soft egg noodle, (almost like a mini dumpling) that are traditionally found in the south-western region of Swabia (the Bavaria and Baden Wurtemburg region), in Germany and are considered a specialty there.
An Authentic German Spätzle Recipe
There are generally three different ways to cook spätzle noodles at home. Each variation stemming from a different region where they were first made. I am going to focus on only one way to do them here, as it is the easiest to do at home even if you have never made noodles (of any kind) in your life.
One of the reasons that I love spätzle, is that the noodles themselves are so versatile. They can be served on their own, simply pan-fried in butter with a bit of fresh garlic, or turned into a mini casserole and baked in the oven with various ingredients.
A personal favourite of mine is the traditional Swiss spätzle pfanne. Caramelized onions mixed with the pan-fried spätzle noodles, topped with cheese and then baked. What's not to like!?
How long do cooked spätzle keep?
Spätzle store very well in the fridge in an airtight container for future use, and are ideal for meal prep when cooked in batches.
Spätzle noodles will easily keep for 4-5 days if cooled properly after cooking and kept refrigerated.
Homemade Spätzle Recipe
To make these German spätzle you will need:
250 grams of all purpose flour
3 whole eggs
1 teaspoon of salt ( I used fresh ground sea salt)
60 ml of water
That's it! Pretty simple eh!?
1.Measure out your ingredients while bringing a large pot of water to boil on the stovetop. This way you can multi-task and the water will be boiling by the time you finish mixing the dough.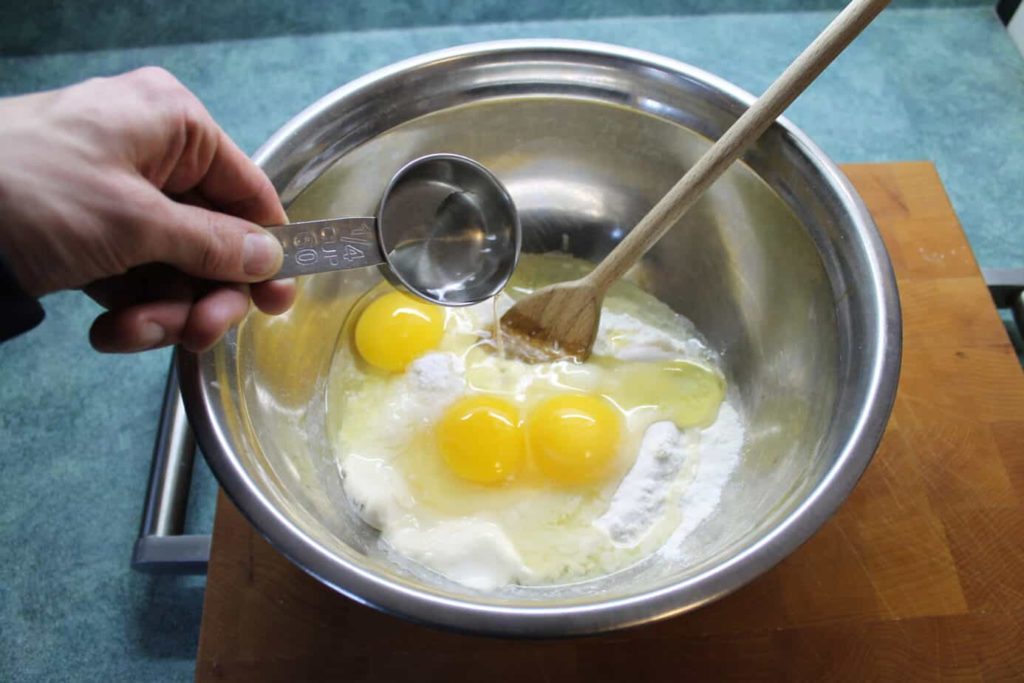 2. Mix all the ingredients in a medium-sized bowl, and mix them very vigorously with a wooden spoon or spurdle. If you find that the dough is too dry you can add another little splash of water. I've added roughly another 30 ml of water to my dough here.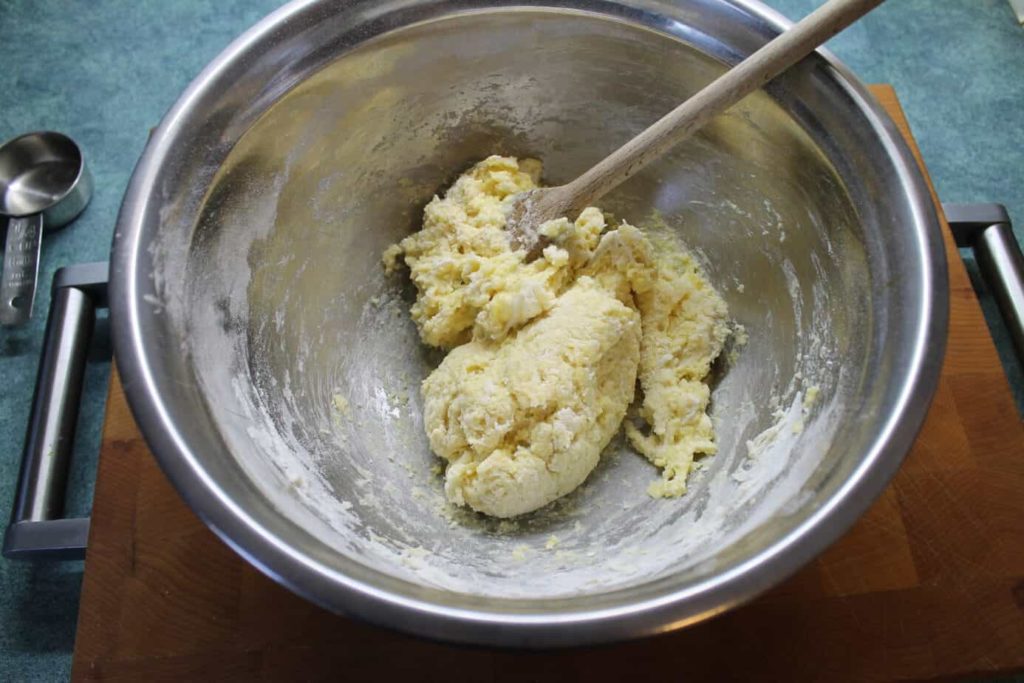 Note: Whether you will need to add more water or not can depend on the size of the eggs you used, and the measuring cup you used to measure the water,(not all measuring cups are created equal) as well as the flour itself, which may absorb moisture differently.
The dough is ready to go when it is smooth, and drops of the wooden spoon in large clumps. It is ok if the mixture is a little thicker, (like a very thick pancake batter) this will simply result in a denser and less fluffy noodle. This is something you can adjust in future, depending on your preference.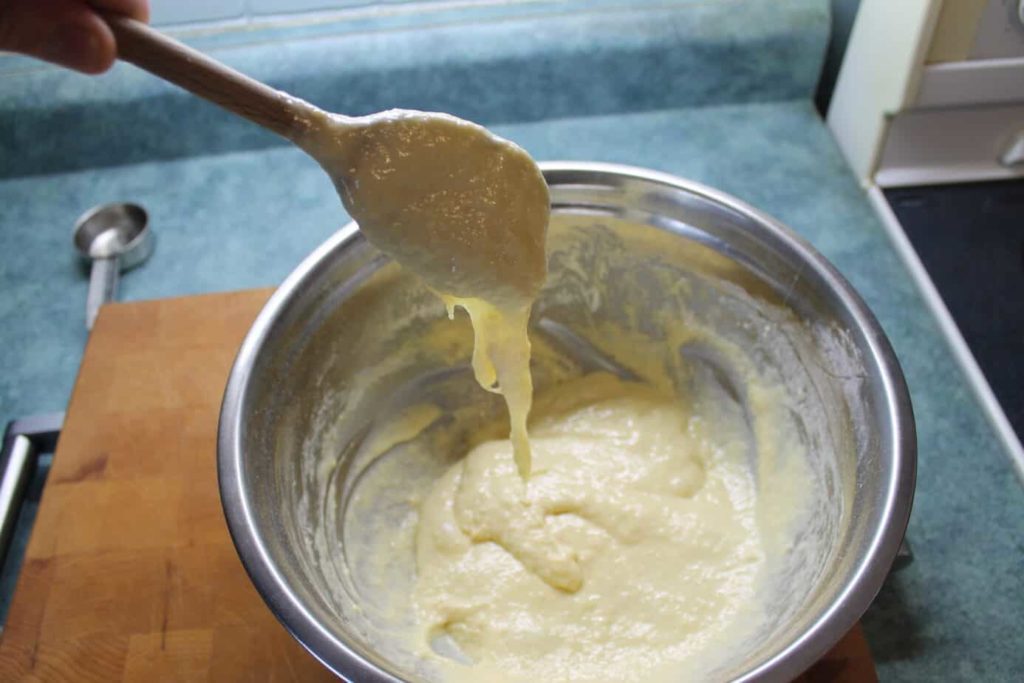 The Easiest Way To Cook German Spätzle
As I mentioned above there are three different methods of cooking spätzle. For two of them, you do not need a "spätzle maker"(affiliate link)!
The first method uses a handheld pasta extruder to push the dough through small holes, which will result in longer spaghetti-like noodles.
The second method employs a flat cutting board, and a small palate knife, from which you scoopépush small pieces of dough directly into a pot of boiling water.
And finally, the third method uses a perforated dish or plate to pass the batter through. You can do it with any pasta colander, (or perforated pan) that has large holes in it.
Traditionally you would use a spätzlehobel(affiliate link) also known as a spaetzle-maker, but lacking that you can improvise as I have with the perforated pan.
This last method is by far the easiest!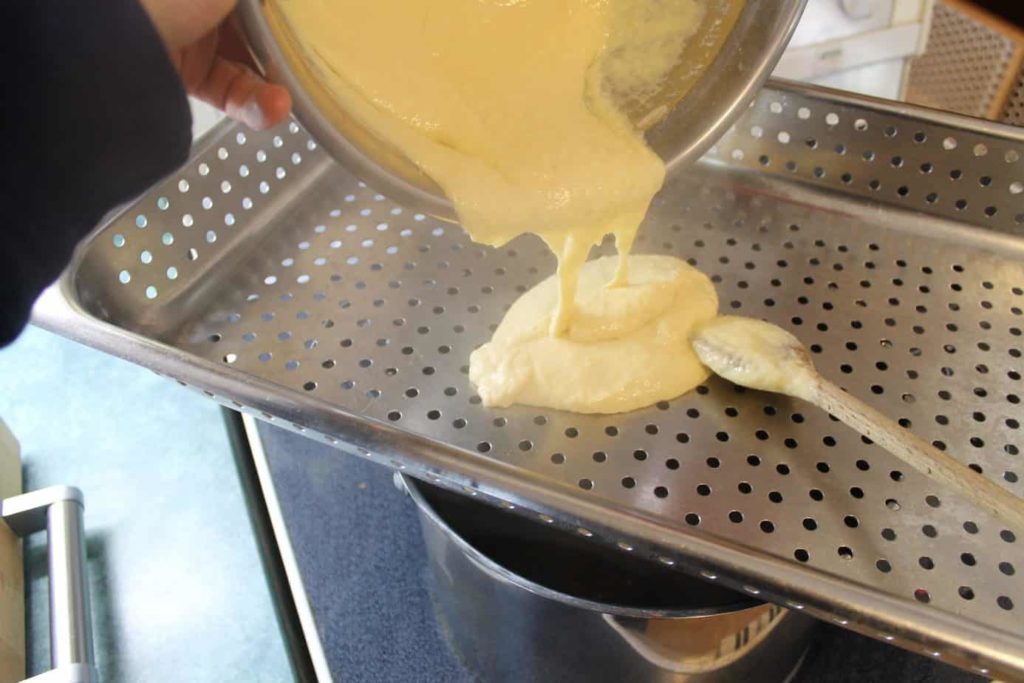 Lets Get Cooking!
Once the water is boiling, the spätzle dough is pushed through the colander (or a spätzlehobel) right into the boiling water. It's easiest to use a flat plastic scraper for this but a rubber spatula will work as well.
You will know the spaetzle are done cooking when they float to the surface. At this point, you want to take them out of the water either with a slotted spoon or a sieve so that they do not overcook. For this reason, it's best to boil the noodles in smaller batches.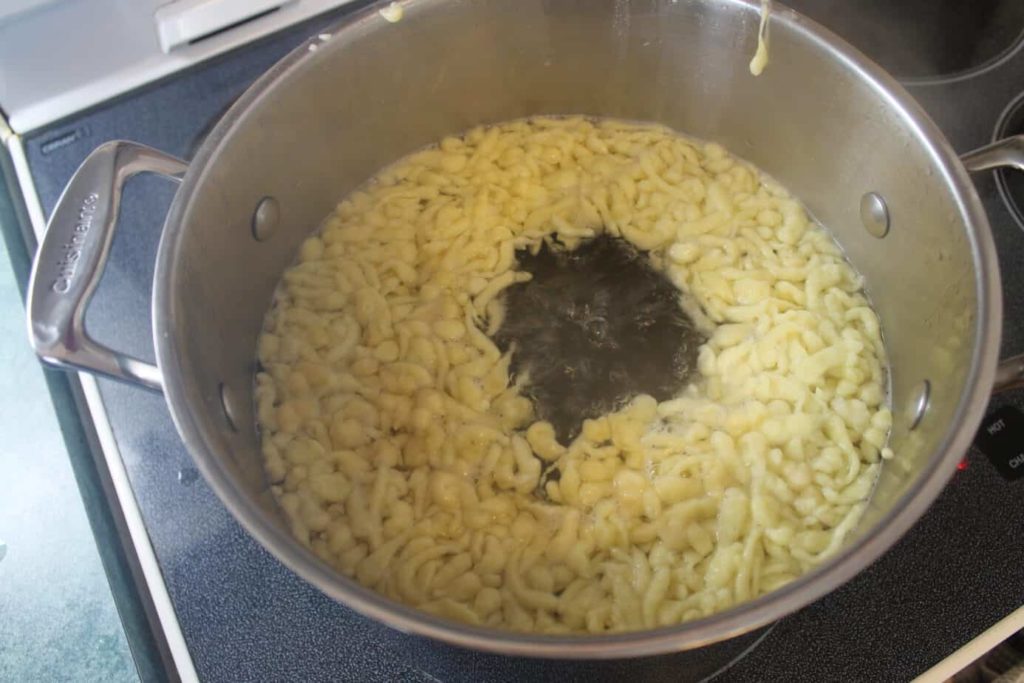 Once the spätzle noodles are cooked, you can serve them right away with whatever toppings you choose, or cool them down and save them for later. If you plan on pan-frying them, cooling the spaetzle first works well, and results in a crispier noodle.
Related Recipes
Wondering what to serve these spätzle noodles with or as? We have some suggestions for you!
Serve spätzle with:
Or turn the spätzle into a casserole:
Made the recipe? Comment & Rate it below, then take a picture and tag me on Facebook & Instagram: @earthfoodandfire . For more from scratch recipes follow me on Instagram & Pinterest
Recipe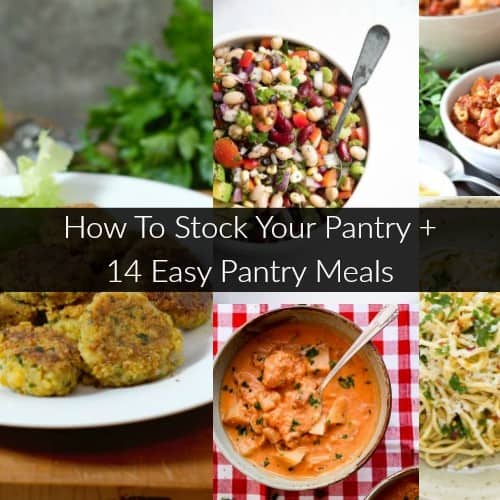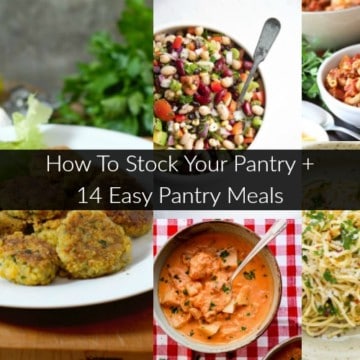 Traditional German Spaetzle Recipe
This German Käsespätzle recipe takes just 20 minutes to prepare and is a great beginner noodle recipe. Make them from scratch and enjoy authentic German food at home any day of the week!
Ingredients
250

grams

of all purpose flour

3

whole

whole eggs

1

teaspoon

of salt

I used fresh ground sea salt

60

ml

of water
Instructions
Begin by measuring out all your ingredients, and putting a pot of salted water on the stove to boil.

Sift the flour, and mix in the salt. Add the eggs and then add all 60ml of the water. Mix really well with a wooden spoon until the dough reaches a smooth, yet slightly runny consistency. If the dough is too dry add slightly more water until the dough reaches a thick batter-like consistency.

Using a perforated pan or spätzlehobel, push the dough into the boiling water, creating mini Käsespätzle. The noodles are done when they float to the surface.
Nutrition
Nutrition info is auto-generated. This information is an estimate; if you are on a special diet, please use your own calculations.