I received a copy of "Fuel Your Day!" from Appetite by Random House® for review purposes but was not otherwise compensated for writing this review. All opinions are 100% my own. Some of the links in this post lead to affiliate sites through which Earth, Food, and Fire may earn a small commission (at no increased cost to you) should you make a purchase. For more info check the Affiliate Disclaimer.
At the beginning of the year we decided as a family to eat a healthier diet with less processed sugars, fats, etc. More whole foods made from scratch essentially.
So when the opportunity presented itself to review a copy of Madame Labriski's best selling cookbook, I jumped at the chance. It was a great opportunity to add a wide collection of snacks, sweets, and treats to my repertoire of weekday meal-prep, all while feeling good about feeding them to my family.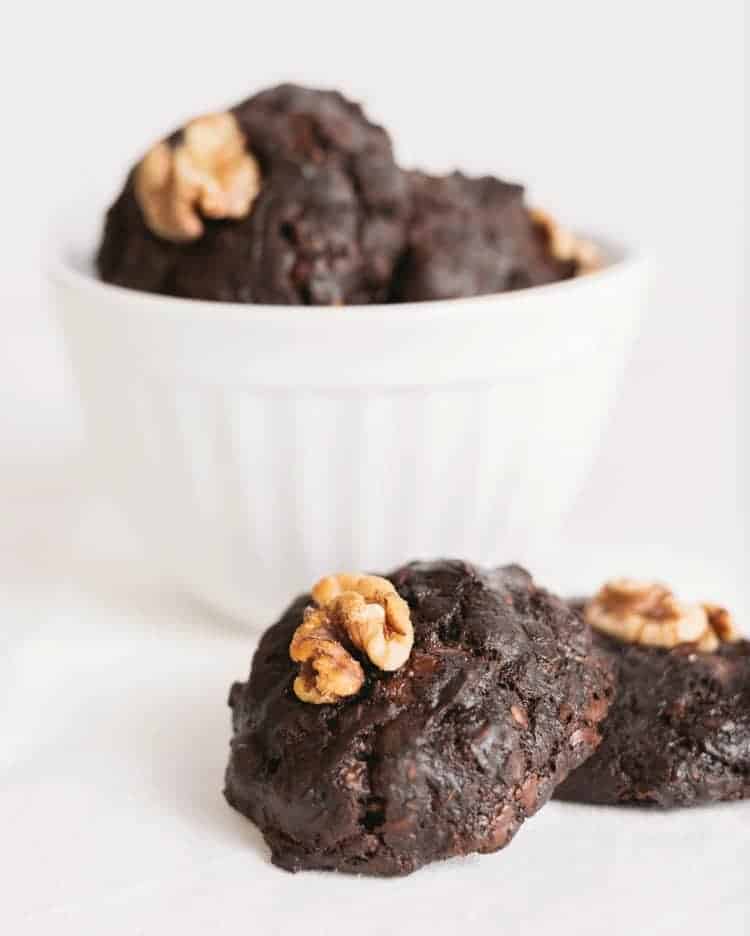 Overview & Introduction
If you yourself are interested in making easy, healthy, and delicious snack foods for your family, you've found THE book to help you accomplish just that.
After years of searching out recipes that left out refined sugars and fat, Madame Labriski finally decided to make her own energy cookies, bites, bars, and more. In 'Fuel Your Day!' Labriski has put together an awesome collection of 100+ recipes (with dairy and gluten-free options for each one!), that anyone, regardless of cooking skill can make at home.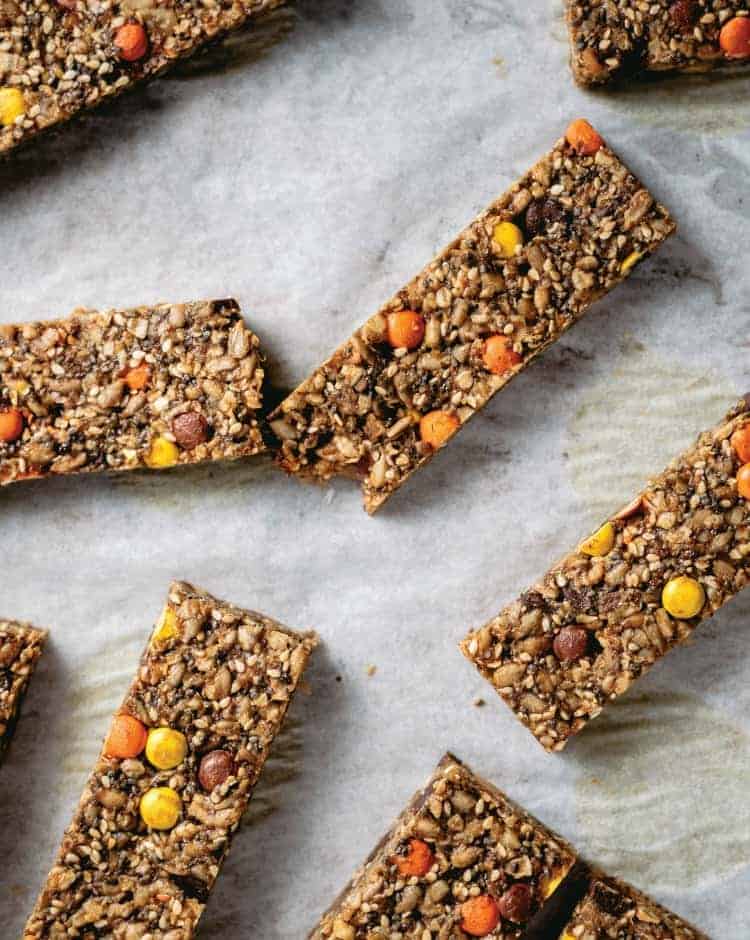 After a short introduction, Madame Labriski answers some basic questions you may have about her recipes such as: "Is there really no sugar or fat!?", "What about making them dairy & gluten-free?", and "Are there school lunch-friendly recipes (no nuts etc) in the book?".
She then quickly launches into an overview of basic equipment (items such as bowls, spoons, measuring cups, baking sheet etc), and ingredients you'll need on hand to make all the recipes in the book, setting you up for success.
A few of the ingredients she recommends to always have on hand include:
Dried pitted dates
Plain Yogurt or Applesauce
Baking Soda
Baking Powder
Flour (whichever you prefer)
Various nuts, seeds, and dried fruits
Stuff most of us probably already have on hand!
It's a natural and easy to follow format that easily flows from one section to the next before bringing you to the real reason we are all here: The recipes of course!
The Recipes
Starting with a little FAQ section and a recipe devoted to the 'secret' behind her recipes, Labriski gets the ball rolling with the first real recipe in the book. You'll need just two ingredients for this one, and it helps form the base from which many of the other recipes are made.
She then jumps into it with eight sections focused on various recipes you may need throughout the day:
Recipes for Busy Mornings
Recipes Packed with Fruit and Fibre
Recipes for When You're on The Go
Recipes for Your Pre-Workout Routine
Recipes for Post Workout Recovery
Recipes Perfect for Entertaining
Recipes for Easy Desserts
Recipes for the Holidays
The recipes themselves are laid out very simply and are made to be easy to follow. After a short description, the required oven temperature, cooking time, and yield, Labriski lays out the ingredients in three colour-coded sections.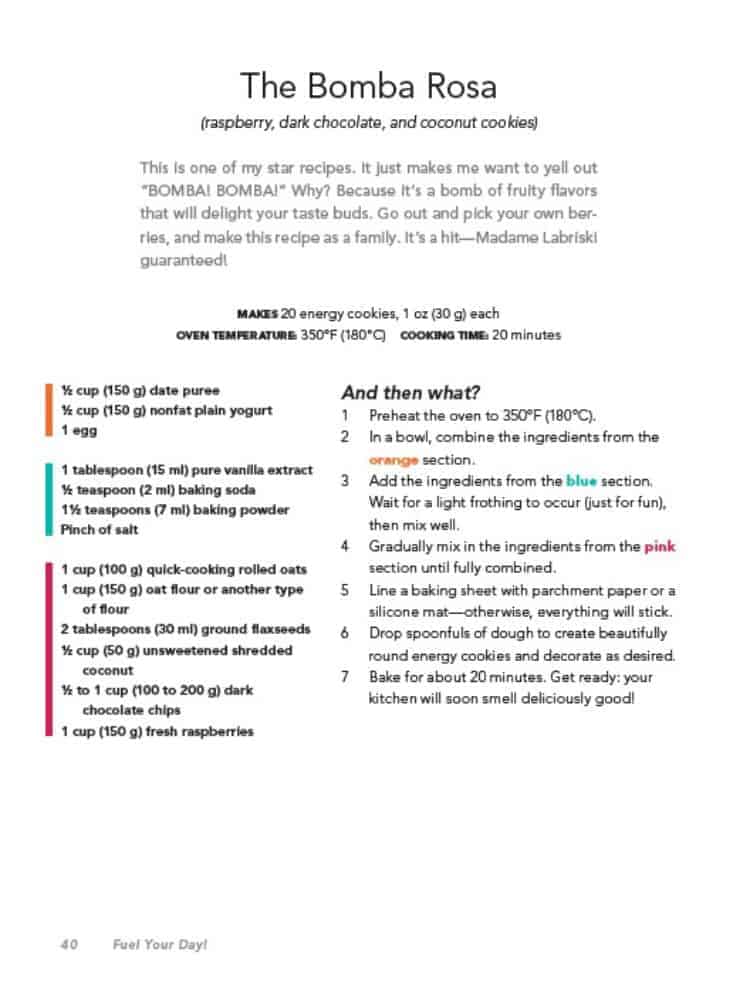 The instructions then walk you through adding each 'section' of ingredients to the recipe resulting in an easy to understand and un-intimidating process even kids can understand.
My only complaint here is the direction for baking length, which is a little vague and doesn't offer much insight into what the final product should look or feel like.
While this does allow for ovens behaving differently (ie:. some may bake faster than others), I feel it would be good for those with little baking experience to know if the end result should be soft, chewy, crunchy, golden brown etc.
Tried & True
Of course, I had to try a few of the recipes myself. Since they are meant to feed my family, I thought it only fitting that my daughter and I make them together to see, how she liked making as well as eating them.
We decided to try two of the recipes for this review, one 'energy cookie snack' (The Bonhomme Carnaval, page 103), as well as a 'sweeter treat' perfect for munching on, (The Fudge My Diet, page 132).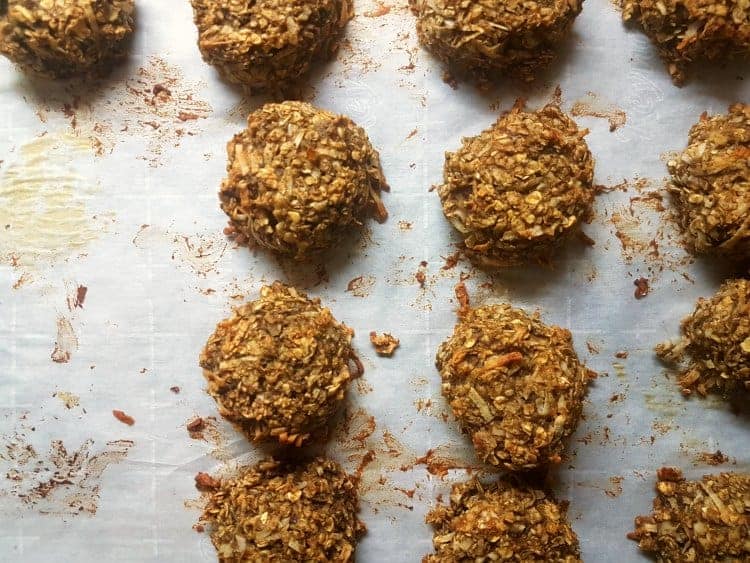 The recipes were perfect for making with my three-year-old daughter. The instructions were easy to follow and easy for her to accomplish, (with a little help measuring). Mixing the recipe in just three steps was great, and she had a blast scooping the energy bites onto the sheet pan to bake.
Twelve minutes later she was running around with a warm 'cookie' in her hand, yelling, " I did it! Look Mummy, we made yummy cookies!".
These are perfect as breakfast bites (even though they are in the 'post-workout section' of the book), and are really good, loaded with coconut, oats, and dates.
The chocolate fudge bites we made were just as easy to make, though they did include molasses which is a processed sugar, but I must say they are delicious. Soft, chocolatey, and kind of reminded me of a mix between brownies, and fudge cookies!
Would I Buy It?
If you would have asked me a year ago, or even a few months ago if I was planning on adding a cookbook all about making healthy snacks to my book collection, I probably would have said no.
Not that I have anything against healthy eating, (after all, eating healthy foods made from scratch is one of the core philosophies behind this website), but up until now, I have generally left the responsibility of 'healthy' nourishment to the main meals.
If you're asking me now whether I would buy this book, the answer would be a resounding YES.
There are plenty of recipes I am looking forward to trying, (such as 'The Santa's Special Request' on page 185, 'The Apple Of My Eye' on page 145, and 'The Rise and Shine' on page 74). The ease with which the first two recipes where made, and how yummy they were, make me confident the rest will be just as easy, and delicious to make.
Fuel Your Day! really is a fantastic cookbook if you are looking to add easy, delicious, yet healthy snacks to your family's everyday lives.
Author: Madame Labriski
Paperback: 201 pages
Publisher: Appetite by Random House
ISBN: 978-0-52561030-4
Giveaway
If you'd like the chance to win a copy of Madame Labriski's 'Fuel Your Day!' and make your own delicious, healthy snack foods from scratch, enter the giveaway below. The contest is open to residents of North America.
a Rafflecopter giveaway
Acknowledgement
Recipes Excerpted from Fuel Your Day! 100+ Seriously Addictive Energy Cookies, Bites, Bars and More by Madame Labriski. Copyright © 2019 Madame Labriski. Photography by Jean-Francois Frenette and Brigette Theriault. Translated by Marie Asselin. Published by Appetite by Random House®, a division of Penguin Random House Canada Limited. Reproduced by arrangement with the Publisher. All rights reserved.