In our family, every year during the Christmas season we hang and open an advent calendar. A traditional German custom, this practice has made it's way to North America, and every day a new 'door' is opened in the advent calendar revealing treat and counting down the days until Christmas.
This year I though it would be fun to do it a little differently and partnered up with 22 other food bloggers and do an online advent calendar!
Jenny from Jenny Is Baking came up with the idea that for this online food advent calendar. Every day in December, a different blogger will publish a traditional Christmas dish or recipe from around the world featuring a different spice!
That means you have 24 awesome Christmas recipes from around the world to inspire your holiday feasting, including one from myself of course! My recipe will be live December 7th and feature cloves! ( Find the recipe here)
The first recipe will be revealed here tomorrow so be sure to follow along on our Facebook Page and Twitter Profile to see all the recipes!
Spice It Up Food Advent Calendar
The 22 other bloggers taking part in this food advent calendar are: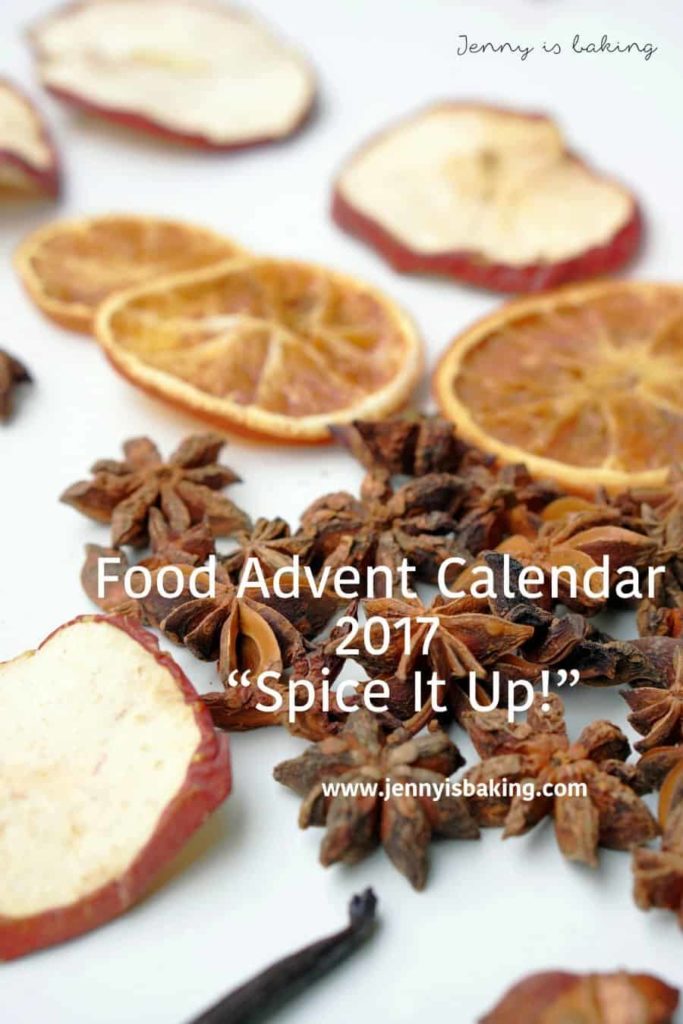 de